Is there a way to take the commercial part of Christmas, erase it and start over? Not entirely, but there are ways to allow Christmas to return to something a lot closer to where it started and put some of the Christ back in what has become a marketing and sales bonanza for the country. Please understand, marketing and sales are not bad – at least not until they overtake Jesus and push Him out of sight during Christmas!
Let's start with some basics. It is not wrong to enjoy Christmas festivities, gift-giving and a celebration of a truly special time of the year. Where the sin occurs is when the Santa aspect of Christmas overtakes or eliminates the Christ-reality of Christmas. Christmas should be celebrated. Don't ever forget that about 2,000 years ago the Creator reached down and gave us the greatest gift possible, the life of His one and only Son. John 3:16. That gives us a very solid reason to celebrate.
However, celebration, the parties, the gifts, the debt, the traffic and the incredible crowds can all blend together and bury the joy of the real meaning and celebration of Christmas.
Bring it back together and re-focus. How? Here are a few ideas.
Make Christmas about family and close friends
One of the most common news articles during the Christmas season is whether retailers will meet their sales goals. Perhaps right alongside those articles are the ones about the crazy crowds and even the near riots on "black Friday" as well as the insanity of black Friday creeping into Thanksgiving Day or even earlier. Don't forget cyber Monday, the creation of the tech industry to attempt to extend the shopping frenzy for their own benefit.
Yes, the prices are good – at least some of them. But the crowds, the traffic and the tension can make it a time of enormous stress. Buying stuff you really don't need, even at a savings over the normally high prices, just isn't worth the loss of peace and quiet.
Step back and away from those crowds, shop online as much as possible (which often allows pre-planning and even greater savings – and spend time with those who are most important, your family and loved ones. Plan a day trip in the opposite direction from the mall. Head for a park and hold a picnic with your family, head to someone's home and have some time reflecting upon the real gift of the season, a child was born and a Son given 2,000 years ago. Isaiah 9:6. The depths of that one verse, written hundreds of years before the birth of Jesus is astonishing.
Avoid the TV and you can avoid a lot of the commercial pressure to buy. Modern American marketing is subtle in exerting psychological pressure using imagery, smiling faces on TV and the concept of the joy of having more stuff than the Joneses. How do you beat it? The truth is, marketing will likely create urges you don't even recognize and pressure you to buy – if you allow yourself to have advertising wash over you during commercials. Record the shows you want and skip the commercials. Even better, turn the tube off entirely. Make Christmas about family and close friends.
In the last paragraph, I asked a question and now I want to answer it. The question was "How do you beat it?" with "it" being the smiles and happiness of the actors in the commercials. How? With real smiles and real joy, not paid for smiles by actors and situational happiness that will fade when the bills come in.
However, you will have to dip into some shopping. How? It's never easy, but start here.
Budget and plan ahead to avoid debt
Debt is one of the overwhelming problems in America. The pressures of Christmas purchases ("Mommy, I gotta have one!") can cause parents to succumb to the peer pressure their children face and buy that expensive fad of the season or year. "If the neighbors got one for their kids, we have to keep up!" No, not really!
According to Investopedia, the average American spent $935.58 in 2016 and $967.13 in 2017. Granted the economy is doing well, but not that well. The pressure of bills in late December and January just isn't worth the "joy" of new stuff, stuff that is no longer new by the time you have finished paying for it.
Have a budget for shopping, preferably one you planned for all year so you have money set aside and then do the impossible – stick to the budget! Overall credit card debt is at record high levels with the average American holding more than $6,300 in credit card debt. See Credit card debt hits a record high. It's time to make a payoff plan. No, it's not time to make a plan to pay off debt! Instead, it's time to make a plan to save and never get into debt, or at a minimum to not increase your debt. See Save More – 1-% Isn't Enough, The Disaster of Debt and Getting Out of Debt as well as other articles posted in our Resources for You.
Shop and buy wisely and with a purpose
One rarely used "trick" requires you to look at more than the purchase price but also at all of the additional expenses that will inevitably result from a purchase. If you buy a car, there are insurance, gas, oil, tires, repairs, just to name a few of the additional expenses that will be added to your budget. If you buy a dog or a cat or other pet, there are veterinarian bills, shots, food as well as lots of time. Sure Rover is a blessing, but a blessing can become a financial burden too. If you buy that new TV, you may need new cables, a new DVR, access to Netflix … you get the picture. The expenses add up after only a short while. Can you handle it financially? Maybe. Start with Financial Peace University by Dave Ramsey. A significant part of his 9 week course is budgeting.
Then the trick is to have the discipline to stick with it. How can you develop discipline? Patience and self-control are fruit of the Spirit. Galatians 5:22-23.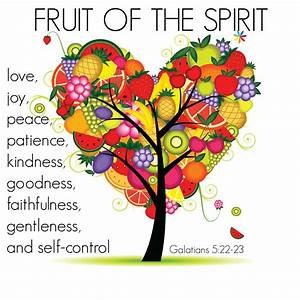 Bluntly, we should never embrace credit.
How can you develop spiritual discipline? Through prayer and time with God.
Start here:
1. Pray. I mean seriously get on your knees, bow your head and talk to the God who loves you and wants His best for you. He will give you the guidance you need if you wait and want for Him.
2. Ask for God to renew your mind. Romans 12:2.
3. Ask God for His priorities instead of the world's priorities. Is that new whatever really going to benefit His kingdom, or just yours?
4. Admit you will be weak and fail without support. Seek an accountability partner, a friend who isn't afraid to tell you the truth.
5. Pay only cash. Yes, I know, that sounds un-American. It isn't. Consumer debt is only an invention of the past 40 to 50 years. Before then, Americans avoided debt like the plague. Now we embrace that plague. To put it bluntly, we should never embrace credit.
6. Use your failures from last year to encourage you this year and use those failures as encouragement (and a reminder) to start saving now for the future, including next Christmas. See It's Time To Start Saving.
Ask God for a creative heart and spirit for the season. Consider alternative gifts, especially if you are short on money to buy gifts for loved ones. Consider these possibilities:
Make something unique and special for someone you love.
Give the gift of yourself. Spend time with your loved ones. Cook out, attend a free concert (many churches have free or very inexpensive Christmas programs), play a game, work a puzzle – the ideas and possibilities are endless.
Make your own gift cards for:
massage,

housecleaning,

garden prep,

meals,

babysitting,

concert,

trip to the zoo,

free chauffeuring to sports, music, or school,

tutoring sessions,

driving practice with teenager, or 

offer to teach a skill like knitting, sewing, gardening, woodworking, car maintenance or cooking.
The ideas are endless.
Quality time gives more and longer lasting satisfaction. Take in a local event or plan a trip together.
Do Christmas with God in mind
Whatever you do, do this first and with the focus of your heart. The greatest strength we have is His strength. Our greatest weakness is the world and its pressures all around us. One way to spot the traps of the world is to maintain a Christian world view.
Is your hope really in the stuff you buy for Christmas for your family? I sure hope not.
1 Timothy 6:17
17 Command those who are rich in this present world not to be arrogant nor to put their hope in wealth, which is so uncertain, but to put their hope in God, who richly provides us with everything for our enjoyment.
When we truly understand the concept – the truth – that we are loved by the Creator of the universe, personally and individually, then we can begin to get our arms around the fact that we have enormous value to God. That should keep you from worry about the "Joneses" and eliminate much if not all of the peer pressure of "I have to keep up with _____."
I had enough value for Jesus to leave the ultimate wealth of heaven and come here to this earth to suffer and die. If so, my neighbor's view of my ten-year-old car becomes pretty insignificant.
And after all of that, you really can have a merry Christmas and may God bless you all of that season and more!


About the Author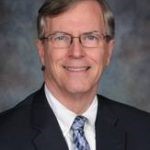 John Campbell has retired from a 40-year legal practice as a trial attorney in Tampa. He has served in multiple volunteer roles at Idlewild Baptist Church in Lutz, Florida, where he met Jesus. He began serving as the Executive Director of the Idlewild Foundation in 2016. He has been married to the love of his life, Mona Puckett Campbell, since 1972.