Happy Birthday, America, land of the free and home of the brave! July 4 is called the day of independence and is as close to a birthday as we have for our country. We use this great holiday to celebrate our freedom.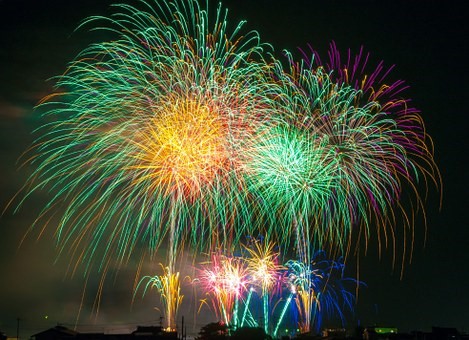 But there is a problem.
The word "freedom" includes the word "free," but freedom is certainly not free – ask any veteran!
Looking at the price of freedom for our country requires a step back in time. At a time when the foundational truths of our great country are being attacked, it is especially important to look back, reflect on what this country really stands for and defend it. In this age of continuous attacks upon religion and freedom, this is a journey in time well worth the effort. Many of the colonists had come to this new land to gain freedom from what they viewed as foreign government control in many areas of life, including their political, financial, and religious lives. Is it really that different when the government controlling your life is not foreign, especially when the values of so many in government are antithetical to Christ??
Political and financial freedom
Most people are familiar with the words spoken in the days before the American revolution, "no taxation without representation." Those were the words of the protest against the lack of political input the colonists had in the decisions being made by the British, specifically the authority to tax. The colonists lacked any meaningful input into those political decisions being made in London, decisions which included what would be taxed and how much would be paid in taxes. However, their lack of real political input went far beyond just taxation. They had little meaningful input on any political decision involving even their own lands.
The colonists faced multiple assaults upon their personal and financial freedom. British troops could be quartered in their homes with no compensation.  Taxes and tariffs could be imposed or raised with no meaningful way for the colonists to have input or object.
Religious freedom
Freedom of religion was a reason many people had come to the new world. Europe was a continent of state religions. The religion of the king or queen was the religion of the people. Throughout Europe, there were restraints upon people worshiping freely and as they wanted. They wanted a nation where people could worship God freely and as they chose – and they wanted a nation founded upon Christian principles. One of the greatest statements about the Christian foundations of the United States was made by John Quincy Adams, our 6th President, when he wrote,
"That kingdom of the just, which had floated in the virtuous visions of John Adams, while he was toiling for his country's independence, – that kingdom of our Father in Heaven, for which his son taught us to approach him in daily prayer, – has it yet come; and if not, have our advances towards it been as pure, as virtuous, as self-denying, as were those of our fathers in the days of their trial of adversity? … The highest, the transcendent glory of the American Revolution was this–it connected, in one indissoluble bond, the principles of civil government with the precepts of Christianity."
     — John Quincy Adams, Letter To An Autograph Collector, April 27, 1837
How could anyone with any knowledge of history – any at all – possibly suggest that Christianity was not at the heart of our Declaration of Independence (with four distinct and obvious references to God and Christianity) and our Constitution? Read on to see even more evidence of this truth.
The foundations of the United States of America
Our nation was founded by a rebellious and independent bunch of people who risked everything, their land, their families, their wealth, and even their lives to gain independence and freedom.
One freedom they fought for and gained was religious freedom, and their chosen religion was Christianity. People who deny the reality of the Christian roots of America are uninformed or prefer to ignore the facts. That can be seen in the earliest words of independence:
We hold these truths to be self-evident, that all men are created equal, that they are endowed by their Creator with certain unalienable Rights, that among these are Life, Liberty and the pursuit of Happiness.

   — The Declaration of Independence (italics added)
"In times of impending calamity and distress; when the liberties of America are imminently endangered by secret machinations and open assaults…it becomes the indispensable duty of [Patriots], with true penitence of heart, and the most reverent devotion, publicly to acknowledge the over ruling providence of God…that we may…through the merits and mediation of Jesus Christ, obtain his pardon and forgiveness; humbly imploring his assistance to frustrate the cruel purposes of our unnatural enemies…that it may please the Lord of Hosts, the God of Armies, to animate our officers and soldiers with invincible fortitude, to guard and protect them in the day of battle…."

   — Proclamation by the Continental Congress, 16 March 1776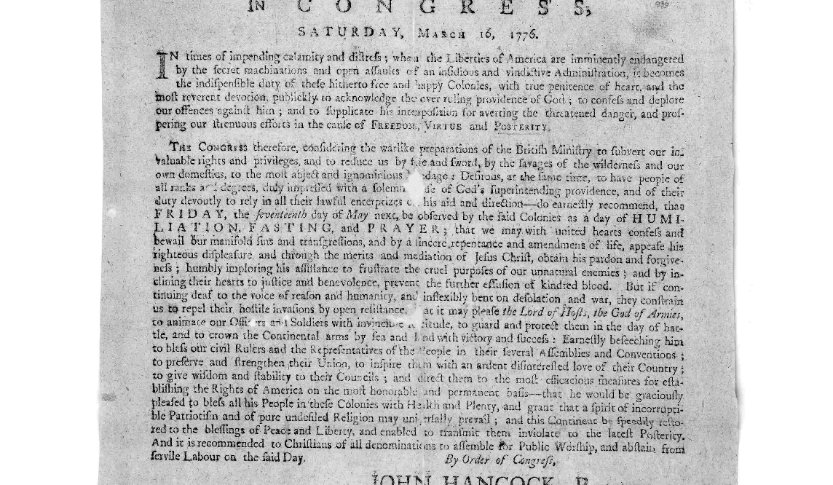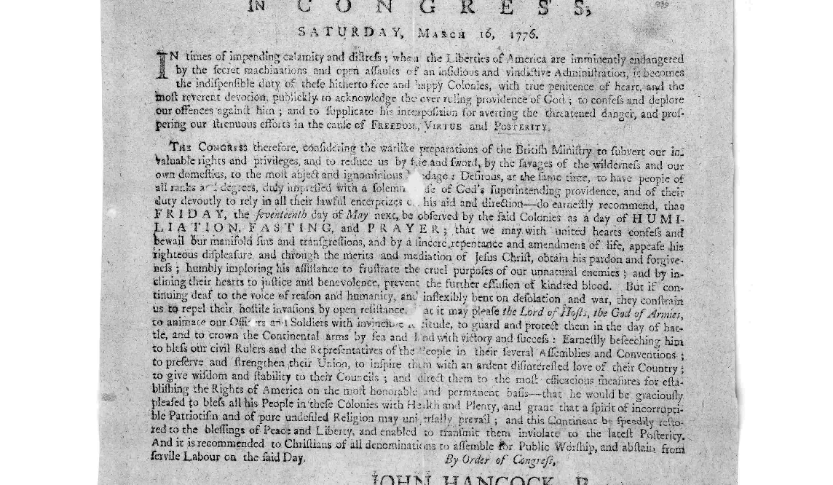 Congress shall make no law respecting an establishment of religion or prohibiting the free exercise thereof.

   — The First Amendment to the Constitution of the United States
Or this statement from John Adams, Signer of the Declaration of Independence and Second President of the United States:
"[I]t is religion and morality alone which can establish the principles upon which freedom can securely stand. The only foundation of a free constitution is pure virtue."
(Source: John Adams, The Works of John Adams, Second President of the United States, Charles Francis Adams, editor (Boston: Little, Brown, 1854), Vol. IX, p. 401, to Zabdiel Adams on June 21, 1776.)
Or this wisdom from John Quincy Adams, sixth president of the U.S.:
"There are three points of doctrine the belief of which forms the foundation of all morality. The first is the existence of God; the second is the immortality of the human soul; and the third is a future state of rewards and punishments. Suppose it possible for a man to disbelieve either of these three articles of faith and that man will have no conscience, he will have no other law than that of the tiger or the shark. The laws of man may bind him in chains or may put him to death, but they never can make him wise, virtuous, or happy."
(Source: John Quincy Adams, Letters of John Quincy Adams to His Son on the Bible and Its Teachings (Auburn: James M. Alden, 1850), pp. 22-23.)
Or, for those who still doubt, perhaps it can be seen in early judicial decisions of the state courts such as:
Whatever strikes at the root of Christianity tends manifestly to the dissolution of civil government.

   —- People v. Ruggles, 8 Johns 545 (Sup Ct N.Y. 1811) and Rex v. Woolston, Str. 834. Fitzg. 64.
By our form of government, the Christian religion is the established religion and all sects and denominations of Christians are placed upon the same equal footing.     

   — Runkel v. Winemiller, 4 Harris & McHenry 276 (Sup Ct. Md 1799)
Or it can be seen in the statements of the founding fathers, the patriots and colonists who fought the war for independence. On the eve of the Revolutionary War, after a British major ordered John Adams, John Hancock, and those with them to disperse in "the name of George the Sovereign King of England," Samuel Adams gave this famous reply:
"The right to freedom being the gift of God, it is not in the power of man to alienate this gift and voluntarily become a slave."

   — Samuel Adams (1722 – 1803)
Or perhaps the written truth of James Madison, principle architect of the U.S. Constitution would help:
"I concur with the author in considering the moral precepts of Jesus as more pure, correct, and sublime than those of ancient philosophers.
(Source: Thomas Jefferson, The Writings of Thomas Jefferson, Albert Bergh, editor (Washington, D. C.: Thomas Jefferson Memorial Assoc., 1904), Vol. X, pp. 376-377. In a letter to Edward Dowse on April 19, 1803.)
Alternatively, doubters of our Christian heritage might want to consider these words from George Washington, the man considered to be the father of our nation, who, is quoted in his biography written in 1835 (page 209) as saying:
"It is impossible to govern the universe without the aid of a Supreme Being."
Almost all of the 55 founders of the Constitution were members of the established orthodox churches in the colonies. For the 56 men who signed the Declaration of Independence, the cost of that declaration and the freedom it demanded was extraordinarily high. See The Sacrifices Made By The Declaration Signers…
Five signers were captured by the British and tortured. Twelve had their homes ransacked and burned. Two lost their sons serving in the Revolutionary Army; another had two sons captured.
Nine of the 56 fought and died from wounds or hardships of the Revolutionary War.
Carter Braxton of Virginia, a wealthy planter and trader, saw his ships swept from the seas by the British Navy. He sold his home and properties to pay his debts, and died in poverty. Thomas McKeam was so hounded by the British that he was forced to move his family almost constantly. He served in the Congress without pay, and his family was kept in hiding. His possessions were taken from him, and poverty was his reward.
Vandals or soldiers looted the properties of Dillery, Hall, Clymer, Walton, Gwinnett, Heyward, Ruttledge and Middleton.
At the battle of Yorktown, Thomas Nelson Jr., noted that the British General Cornwallis had taken over the Nelson home for his headquarters. He quietly urged General George Washington to open fire. The home was destroyed, and Nelson died bankrupt. Francis Lewis had his home and properties destroyed. The enemy jailed his wife, and she died within a few months. John Hart was driven from his wife's bedside as she was dying. Their 13 children fled for their lives. His fields and his gristmill were laid to waste. For more than a year he lived in forests and caves, returning home to find his wife dead and his children vanished. A few weeks later he died from exhaustion and a broken heart. Norris and Livingston suffered similar fates.
Our freedom as Americans was anything but free. Freedom never has been free and, except for our freedom in Christ Jesus, it never will be. But even as Christians we should know we were bought with a price. 1 Corinthians 16:20. That price wasn't paid by us. Our freedom as Christians came at a very high price, the life and death on the cross of Jesus, the Son of God.
Freedom is our right and our choice
Political and physical freedom are our right and our choice, even if they aren't free. However, there is a more important and lasting freedom, and that is our choice to be spiritually free through Jesus. There is no work or effort done or price that can be paid to become a Christian, a follower or disciple of Jesus Christ. It is a matter of the heart and a faith in Jesus as Savior. Jesus said so Himself:
John 6:28-29
28     Then they asked him, "What must we do to do the works God requires?"
29     Jesus answered, "The work of God is this: to believe in the one he has sent."
Believing is a matter of choice. There is one life (and death) choice we each get to make. We can choose Jesus or we can chose death and hell. I have heard people make the argument against Christianity that a God of love would never send people to a place of eternal damnation and pain, hell. They are right! God doesn't send anyone there; people chose to go there by rejecting God as well as His Son and His love.
Hell doesn't exist because God does not love us. He does love us – with an everlasting love. Jeremiah 31:3. Hell exists because some people choose anything other than God. Hell exists because some people choose to say to God, "I don't want your love, I chose anything but your love, God." God has observed bad choices like that by people ever since sin separated mankind from Him. Isaiah 59:2.
Matthew 23:37-39
37  "O Jerusalem, Jerusalem, you who kill the prophets and stone those sent to you, how often I have longed to gather your children together, as a hen gathers her chicks under her wings, but you were not willing.
38  Look, your house is left to you desolate.
39  For I tell you, you will not see me again until you say, 'Blessed is he who comes in the name of the Lord.'"
Jesus was sent to give us the opportunity to chose God again. But it is a choice we have in freedom; we can choose Him or reject Him. It isn't love if God forces us to love Him. If God did not honor our free will, He could force us or manipulate us to make us love Him. Some people think He does that anyway, "Turn or burn." But "burn," or hell, is a reality, it is not a threat. It's like gravity. "Jump off the cliff and fall."
Hell is hell and it exists simply because some people choose eternity without God. God has made the truth known. He is life and love. When someone chooses anything other than God, the choice is death and not life. It is a choice to have a very bad future over having infinite freedom.
Jesus, who could force His way in any door, stands, knocks, and gives us the choice to open the door of our hearts to Him, or stay locked inside our shells.
Revelation 3:20
20   Here I am! I stand at the door and knock. If anyone hears my voice and opens the door, I will come in and eat with him, and he with me.
Do we give up freedom when we chose Jesus? Not anymore than we lose freedom by choosing America. In Christ, we gain immense freedom, just as in America, we have freedom unmatched anywhere in the world.
The Psalmist said it well,
Psalm 119:45
45    I will walk about in freedom,
        for I have sought out your precepts.
Paul wrote of the freedom to come,
Romans 8:18-23
18    consider that our present sufferings are not worth comparing with the glory that will be revealed in us. 
19    For the creation waits in eager expectation for the children of God to be revealed. 
20    For the creation was subjected to frustration, not by its own choice, but by the will of the one who subjected it, in hope 
21    that the creation itself will be liberated from its bondage to decay and brought into the freedom and glory of the children of God.
22    We know that the whole creation has been groaning as in the pains of childbirth right up to the present time. 
23    Not only so, but we ourselves, who have the firstfruits of the Spirit, groan inwardly as we wait eagerly for our adoption to sonship, the redemption of our bodies.
We are free to do as we want and should, 1 Corinthians 10:23, and in the Spirit we are free, 2 Corinthians 3:12-18. See also Galatians 5:1 on our freedom from the restraints of the law.
These are freedoms we should celebrate this 4th of July – with joy. Those who disparage or try to re-write the history of America are constant reminders to us of the words of Daniel Webster:
"God grants liberty only to those who love it and are always ready to guard and defend it."

   — Daniel Webster (1782 – 1852), U. S. lawyer, politician and orator
Celebrate your country, your freedom, and your faith this 4th of July! Stand proud on a heritage of faith and freedom that makes our United States the best place in the world in which to live.


About the Author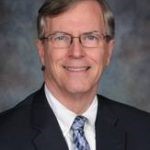 John Campbell has retired from a 40-year legal practice as a trial attorney in Tampa. He has served in multiple volunteer roles at Idlewild Baptist Church in Lutz, Florida, where he met Jesus.  He began serving as the Executive Director of the Idlewild Foundation in 2016.  He has been married to the love of his life, Mona Puckett Campbell, since 1972.