Halloween is a big deal in our area around the Tampa Bay region of Florida. It is no small irony that Halloween day is when the property tax bills for the year are placed in the mail. Now that's really terrifying!
So, it is so strangely appropriate that the witches and the goblins come out when our tax bill arrives. However, at the same time, Christians face questions. How should Christians respond to Halloween? Is it wrong for Christians to participate in Halloween? Do we have a better witness or impact if we do nothing? Do we have any positive impact if we have across carved into a pumpkin and give out tracts?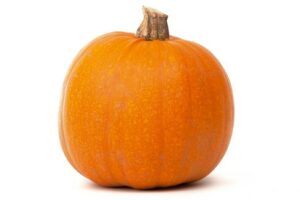 Is a Halloween alternative like Trunk or Treat good, or is it a part-way capitulation to the world? Should parents let their children do trick-or-treat? Is there a best practice? What are the different approaches and why is this such a contentious issue?
The Mixed History of Halloween
Halloween has a history that is a curious blend of Christianity and paganism. Today there is virtually no semblance of Christ in any aspect of Halloween. That is a good warning of what the world will do to any Christian day if it can. Just look at what is happening to Christmas.
The name "Halloween" comes from the All Saints Day celebration of the early church. All Saints Day has had several different names and has been celebrated on different days since it was first begun in the 4th century. It has gone by All Hallows' Day, the Feast of All Saints, the Feast of All Hallows, the Solemnity of All Saints, and Hallowmas. It started as a celebration of the many martyrs of the church.
It should be no surprise that when the Roman emperor Constantine adopted Christianity of the Roman Empire that the lines between the pagan practices and Christianity blurred as pagan temples and pagan priests were forcibly converted in mass.
The earliest known celebrations of Christian martyrs were held around Pentecost. As the holiday shifted to be for all saints and not just martyrs, and as the church suffered as the Roman Empire started to collapse, things changed. The date of the celebration shifted to late October or early November. The earliest evidence for the November 1 date of celebration and of the expansion of the celebration to include saints as well as martyrs occurred during under Pope Gregory III (731–741). He dedicated a chapel in St. Peter's Basilica on November 1 in honor of all saints.
Over many years after that, the name All Hallows Eve was shortened to Hallow-e'en and then it degenerated into Halloween. But more changed than just the name.
As Christianity expanded and overcame pagan cultures, pagan holidays and festivals sometimes lingered in the hearts and minds of the new Christians. There was a Celtic celebration at the end of the harvest that featured death images including skeletons, skulls, and the color black, Samhain.
This Samhain festival celebrated this last harvest and the onset of winter, Samhain was a celebration covering October 31 through November 2. During this time, the belief was that the curtain dividing the living and the dead lifted. That allowed the spirits of the dead to walk among the living—ghosts haunting the earth.
Pagans sought "divine" spirits as well as the spirits of their ancestors for everything from weather forecasts to crop expectations. Bobbing for apples was used to gain the spirit's "blessings" on a couple's romance.
How did this become the "trick or treat" of Halloween? Simple. Some believed these spirits, actually demons, were trapped on earth until they were given treats. If they were not given treats, they would remain on earth and haunt people. Some also believed that these spirits would be scared away by an ugly face carved into a gourd or vegetable. That became the Jack-o-lantern. Over many years, the Samhain festival overtook All Saints Day in popular appeal. At the same time Samhain revelers took over the Hallowmas name of All Saints Day.
New believers should have rejected this pagan superstition. Of course, we can see that with the wisdom of years of Bible study and a lot of hindsight. Deuteronomy 18 might have been some help had the new believers known of it.
Deuteronomy 18:10-13
10  Let no one be found among you who sacrifices their son or daughter in the fire, who practices divination or sorcery, interprets omens, engages in witchcraft,
11  or casts spells, or who is a medium or spiritist or who consults the dead.
12  Anyone who does these things is detestable to the LORD; because of these same detestable practices the LORD your God will drive out those nations before you.
13  You must be blameless before the LORD your God.
But until the Renaissance Age, the Bible was not written for the common people to read. Around 1440 AD, Johannes Gutenberg developed the moveable type press which made mass production of books possible. English translations were produced in the Renaissance and that brought about radical change doubtless unimagined by Gutenberg.
Nor could anyone at that time have foreseen what mass migration in the 18th century and American marketing eventually would do.
The move of All Saints Day to a date right in the middle of the pagan holiday of Samhain created the perfect opportunity for social confusion and blending. The Christian aspect of All Saints Day dwindled and the public acceptance of the pagan superstitions of Samhain grew, all under the name Halloween that was rooted in Christianity.
Immigration in the 18th century finished creating the social environment for Halloween becoming an American tradition. Immigration from Europe soared with many heading to the new country and its freedoms and opportunities. They brought with them the Samhain practices which then grew over the years into our modern Halloween.
It wasn't hard then for Halloween to expand and grow, while at the same time, All Saints Day has almost vanished from view. Now the formerly pagan holiday has added non-Biblical fictional characters and Hollywood marketers use Halloween to sell over-priced costumes of fictional characters with more resemblance to the Pocahontas or some fictional Hollywood character than to unrelated to any aspect of Samhain.
So, we have a day derived from a purely pagan celebration that has subsumed a purely Christian celebration for martyrs and saints. The pagan celebration has come to wide public acceptance even among Christians. Is it right for Christians to participate in an activity that is historically and visibly based in pagan practices? What do we do about it?
So How Should We Respond to This?
Today, Halloween is an American secular holiday, but few who participate in it know or care about its pagan root. A number of distinct questions appear.
1. Who cares? Should we even make this an issue? Don't we face bigger challenges?
While the world faces many challenges, it would be dishonest to call the deterioration or pollution of foundational beliefs anything less than extremely important. Our goal should never be to make this world a better place to go to hell from. If we focus only on the world's problems and let our foundational beliefs be destroyed, no one will be helped. See Matthew 7:24-27.
The same deterioration of All Hallow's Day that led to Halloween and it's portrayal of evil would also overtake other aspects of our faith, ruining lives.
But you can reach the same result about the importance of taking a stand from a different perspective. It simply is not possible to look at the images of evil Halloween costumes and say that they glorify God. They do not. The Psalmist made it clear – we are to praise the Lord with all that we do.
Psalm 150:6
8  Let everything that has breath praise the LORD.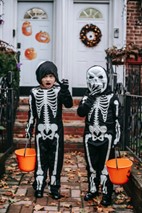 It simply cannot be said that anything that glorifies evil can also glorify God. Nor should we be pleased to have children play at being satan, or a demon. That hardly glorifies God. In 1 Corinthians 10:31, Paul wrote, "So, whether you eat or drink, or whatever you do, do all to the glory of God." Can you dress in a devil costume or a skeleton to the glory of God? No.
God's Word makes it clear that God is a God of life. 1 John 1:1. On the other hand, Halloween, or Samhain, is about death. Can a believer truly rejoice and celebrate a holiday where the focus is death and demons, where tombstones decorate front yards, and skeletons are a popular costume?
Perhaps, instead of getting cozy with the world, we are to be separate from the world's evils. 2 Corinthians 6:17.
But what if the costume isn't a devil, but is instead a princess? Isn't that okay? No, because that is a bit like telling your children, "it's okay to play on the edge of a cliff, but just don't fall over the edge." Instead of being careful around temptation and danger, we are to flee it. 2 Timothy 2:22.
Halloween is a day celebrated by Wiccans; it is a sacred high holiday for the religion of witchcraft. Do we really want to be alongside them with our children? As a Wiccan website puts it,
"Samhain is a sabbat that is the third and last harvest festival on the Wheel of the Year and is often the biggest celebration for Wiccans as it is the Witches New Year. During this time of the year, the border between our world and the spirit world is porous and thin. Spirits can easily cross over so we can reach out to them for communication, guidance, and closure."
The most obvious reason to draw a line and stick to it is the reality of our world today. Even today there are blurred lines between Christianity and pagan practices. In some South American countries blurred lines are common. In Peru, there are common roof top ornaments/shrines consisting of a cross, a manger and a cow. This cow image is for good fortune and for the protection for the house and the family. This tradition of a shrine including a cow comes from the time of the Incas.
What happened to faith in God alone? This shrine is nothing less than a "good luck charm" and reflects a weakness of faith in God.
Another very strong reason to avoid celebrating Halloween like the world is because of potential confusion and dilution of Biblical truths. Part of the message the of Halloween in the world is that all of the figures depicted are fictitious. Some are fictitious, bad developments of Hollywood; there are no zombies, werewolves or Frankensteins. But satan is real. His demons are real. Angels are real. The best and most effective lie satan has told is that he doesn't exist. Halloween is one way that lie is socially communicated.
Who cares about Halloween and its history and underpinnings? We all should because we should want a better life for the next generations and a life with superstition and without Jesus cannot be that better life.
2. Are alternative activities such as "Trunk or Treat," a "Harvest Festival," or a "Hell House" good choices?
The answer is a strong "maybe yes," and "maybe no." Trunk or treat with costumes is an activity that usually does little more than move pagan activities onto the church parking lot. Even with some level of control over "acceptable" costumes, it is difficult. Trunk or Treat is an activity teetering right on the edge of the cliff. However, this time it isn't one child or one family on the edge of the cliff, it is the whole church.
But someone will ask, isn't that better than wandering the neighborhood where there is no control over costumes or behavior? That question can be countered with this question, "What does Trunk or Treat demonstrate to the world about our separation from the ways of the world and its sin?"
1 Corinthians 10:14
14  Therefore, my dear friends, flee from idolatry.
2 Corinthians 6:17
17  Therefore, "Come out from them and be separate, says the Lord. Touch no unclean thing, and I will receive you."
Paul wrote that we are to flee from idolatry. Never are we told to try to control it or limit it so that it isn't too terribly bad. Nowhere does God set our standard of behavior to just be a little bit better than the world.
But Trunk or Treat isn't the only Halloween alternative. There are Harvest Festivals, sometimes where the children dress up in harmless costumes like farmers.
Instead of a Harvest Festival, some do a Reformation Festival where the children dress up as Bible characters. For some, these are far enough from the edge of the cliff to be safe.
Some churches opt for totally different activities not involving costumes but instead involving acts of service in the community.
There is yet another alternative some more fundamental churches have chosen and that is sometimes referred to as Hell House evangelism. Different rooms are set up and visitors are invited to walk through rooms laid out like haunted houses. Sin is put on display, sometimes quite graphically. Only a few use this alternative since scaring people into the faith is not considered by many to be the most loving or effective approach to evangelism.
Simply put, in a cold and violent society, the level of shock needed to scare people into accepting the gospel is hardly the image of a life transformed by the love of God that most believers want to live. Romans 12:2.
How far to be from the world is a personal judgment or a judgment to be made by a church's spiritual leaders.
3. How do you decide what to do?
How do you decide what is best? How do you decide anything else regarding your life and your faith? Start with spending time with God and with His Word. Seek the wisdom and guidance of God first, then ask for guidance from other believers you know and respect. On some parts of this issue there is no clear Biblical right or wrong.
When there is a lack of clarity, ask God.
James 1:5
5  If any of you lacks wisdom, you should ask God, who gives generously to all without finding fault, and it will be given to you.
Your relationship with God is exactly that, it is yours. What you decide in social issues like this where there is uncertainty may depend on your level of maturity as a believer and may also be highly dependent on specific details and facts that are unique to you and your family. It isn't right to violate clear instructions from God, i.e., Exodus 20:14, "You shall not commit adultery." It is right to forge your own personal relationship with God.
Paul wrestled with that and came up with a good way to measure your choices.
1 Corinthians 6:12
12  "Everything is permissible for me," but not everything is beneficial. "Everything is permissible for me," but I will not be mastered by anything."
There is a comparable modern saying that reflects Paul's thinking, "Just because you have the right to do something doesn't make it the right thing to do." How true that is! Always measure what you do against God, with His Word, and finally against the impact you may have on others. Romans 15:1-13 and Matthew 18:6.
4. How can my Halloween be a good Christian witness?
There are very few times when your neighbors come knocking on your door and ask for something. This is perhaps the only time it happens. Don't just give them candy, give them Jesus as well. Don't make Christians look cheap or stingy or unfriendly, instead, be open and obvious and be a witness.
Matthew 5:14-16
14  "You are the light of the world. A town built on a hill cannot be hidden.
15  Neither do people light a lamp and put it under a bowl. Instead they put it on its stand, and it gives light to everyone in the house.
16  In the same way, let your light shine before others, that they may see your good deeds and glorify your Father in heaven.
How you do this is a personal decision. Some believers have come to the conclusion that their best witness is to give Gospel tracts along with treats, to have small treat bags with key verses, to have a joyful attitude and make coming to a Christians' home a positive experience. Resist the devil and he will flee! James 4:7. The same can be said about his demons and imitators. They will stay away, but those who might be blessed will still come by your home.
Christians have nothing to fear from Halloween. We know the truth, the world lives through superstition, luck and evil spirits. Truly, "the one who is in you is greater than the one who is in the world." (1 John 4:4). We are less at risk from "evil spirits" on Halloween than we are from sinful conduct including vandalism and hateful people on the prowl.
Instead of a darkened door, make your home well-lighted welcoming door. Most non-believers have a quiet fear of the death and evil that Samhain, or Halloween, promotes. Instead of death and horror, give them a smile and the true light.
1 John 2:10
10  Anyone who loves their brother and sister lives in the light, and there is nothing in them to make them stumble.
Use the very imagery of darkness and evil as an opportunity to show that what we have is eternally better.
This is also an opportunity to engage in open and honest communication about what you believe and why you believe it. As a neighbor, you have an opportunity to be that light on the hill. As a parent, you have an opportunity to live your faith visibly for your children to see. As someone who opens the door to "Trick or Treaters," you have an opportunity to demonstrate that Christians are warm and welcoming, a truth that much of the mass media will never admit.
5. Does the Bible speak to Halloween at all?
Not directly, not using that name or even using a similar holiday or feast. But there are several stories that offer guidance. The issues or witchcraft and sorcery did come up at times in Biblical history. One time was in Acts 8. Simon was a sorcerer who lived in Samaria. He had displayed his power many times and was considered powerful. They called him "the Great Power of God." Acts 8:10. When Philip brought the gospel and the true power of God to Samaria, Simon became a believer and was baptized. When Peter and John arrived, they placed their hands on the new Samaritan believers and they received the Holy Spirit. Simon coveted that power so badly that he offered money to gain that ability.
The moral of that story is that Simon should have made a complete break from his past and sin. He walked too close to the edge of the cliff and found out how dangerous that was. Can we as believers risk being too close to pagan practices? Perhaps yes, but that depends on you and your maturity. Regardless, we certainly we cannot risk our impressionable children.
There is also the passage in 1 Corinthians 8 mentioned earlier and our witness to weaker brothers and sisters in Christ. There may be nothing overtly sinful in wearing a princess costume or some other non-satanic or evil costume and asking for candy. Doing what I call "Halloween light" isn't overtly sinful. One Christian agreed and wrote:
"I am a born-again believer and have been baptized in the Holy Sprit. I believe Halloween can be fun and celebrated in the right manner. I am not worshiping Pagans or Satan. It is just a fun day for all."
That may be true for her, but what we do will influence others and may confuse others, including our own children. Can we afford to send mixed messages to our children? Can we be sure they won't view our mixed messages as evidence that we don't really practice what we preach?
1 Corinthians 8:9
9  Be careful, however, that the exercise of your rights does not become a stumbling block to the weak.
Eating food sacrificed to idols may not be an endorsement of idol worship, but it may confuse a weaker believer. Are we committing a wrong if our conduct leads others into sin? Yes.
Conclusion
Christian participation in Halloween is a personal choice, one of conscience before God. However, you answer the questions asked earlier, make a choice that will honor your Creator and Sustainer.
1 Peter 1:15-16
15  But just as he who called you is holy, so be holy in all you do;
16  for it is written: "Be holy, because I am holy."


About the Author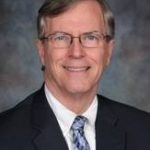 John Campbell has retired from a 40-year legal practice as a trial attorney in Tampa. He has served in multiple volunteer roles at Idlewild Baptist Church in Lutz, Florida, where he met Jesus. He began serving as the Executive Director of the Idlewild Foundation in 2016. He has been married to the love of his life, Mona Puckett Campbell, since 1972.