Christmas is the most wonderful time of the year, or so that old movie and song by Andy Williams and the modern movie tell us. It can, unfortunately become a lot more than that.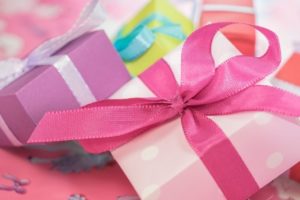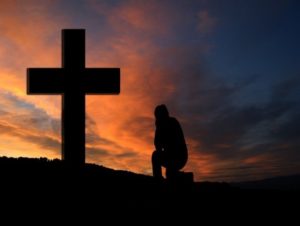 It also is an incredibly stressful time of expectations, shopping, financial pressures and often, disappointments. Start a new tradition this year by making Christmas a time of family teaching, sharing and bonding. How?
Start with a basic understanding of how children, even bigger children at times, view the things and the world around them. The following list of property laws from the view of a child is a somewhat (perhaps) exaggerated statement of what every parent has observed at one time or another in terms of a child's view of property rights as written by missionary Deb Lawrence:
   1. If I like it, it's mine.
   2. If it's in my hand, it's mine.
   3. If I can take it from you, it's mine.
   4. If I had it a little while ago, it's mine.
   5. If it's mine, it must never appear to be yours in any way.
   6. If I'm doing or building something, all the pieces are mine.
   7. If it looks just like mine, it's mine.
   8. If I saw it first, it's mine.
   9. If you are playing with something and you put it down, it automatically becomes mine.
   10. If it's broken, it's yours.
Instead of this funny listing of property laws, it should be the goal of every parent to use the Christmas season teach an attitude of gratitude, work and earn, responsibility, saving and, perhaps most important of all, generous giving. That is easier said than done, but let's cover a few ideas that might help you this Christmas.
An Attitude of Gratitude
One of the lost arts of our modern world is the art of saying "please" and "thank you." In the last two generations, those words have not entirely vanished from common use, but they have certainly been reduced to insignificance.
If children think they are entitled to get something or that it is theirs because they deserved it, the battle is lost before it begins. They need to learn to earn by working; but more than anything, they need to understand that they have because God has allowed it.
Deuteronomy 8:18 is a verse for every adult to know and understand as well as a verse for children to begin to grasp. We have, not because we deserve it or earned it or were clever enough to get it. God gave us the ability to work, gave us our intelligence and abilities to learn, work, earn and receive. When children learn and grasp this basic fact, it becomes less "that is mine" and more "what should I do with what God has given me?" True stewardship begins there.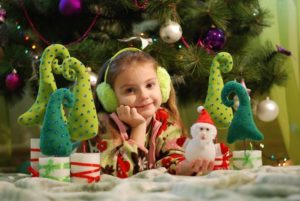 As a parent, involve your children in the Christmas planning, Christmas shopping lists, gifting decisions and paying for Christmas giving. There are almost endless teaching opportunities with each of those areas of involvement. Planning for Christmas means planning expenses, budgeting, determining costs of gifts, looking at available finances, making responsible choices, forgoing some gifts because of rising prices, balancing your bank accounts, and especially understanding how your buying and gifting decisions can bring glory to God.
I did not learn those things as a child. I was raised by a single mom who had little time for lessons like that. Instead I had to learn them well into adulthood, once I became a believer, and began to understand that my money really isn't my money. Those were hard lessons to learn in adulthood – teach them to children when they are very young and teachable.
Work and Earn
Work is an area where we can demonstrate to our children a solid grasp of theology or, as a bad alternative, a worldly sense of selfishness and materialism. See Called to Work, Part 1, and Called to Work, Part 2 about the fact, and it is a Biblical fact, that work is good. Then take that concept and make Christmas (and the whole year) a teaching opportunity. Give your children jobs around the house – work! Let them earn money and then teach them the spiritual disciplines of giving, saving, and spending their own hard-earned money! Help them buy gifts after they have given to God and saved some of the money they earned. It is an invaluable opportunity for them to learn that money not only doesn't grow on trees, but also that it really doesn't go as far as they probably think it does.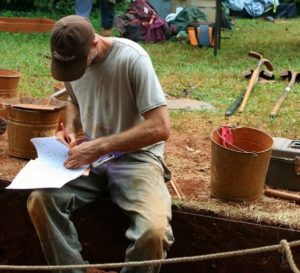 In this process they learn what they are good at, what they enjoy doing and they can begin to get their minds around the reality that much of their life will be spent working, earning money, supporting a family and saving for retirement and showing gratitude to God who made all of that possible.
In that process, they automatically reach the next step, learning responsibility.
Responsibility
Children will make mistakes. They will make an unwise purchase, spend too much on something, lose some money, make a selfish purchase, and not be able to do what they really wanted to do. Depending upon the circumstances, this may be the time to hold fast and teach that there are consequences to bad decisions, or to show grace. Because God certainly has shown enormous grace to each of us, we should never withhold it from our own children. Neither should we excuse their mistakes and eliminate the negative consequences when a good learning experience presents itself.
It is a tough decision, but one every parent has to make almost every day.
Saving
One of the responsibilities children should have is to save some of their money. Some of the savings should be long-term and some for the shorter term. By having some short term savings, they can save up for the gifts they want to give and the small things they may want for themselves. They thereby learn a lesson what no person really seems to want, the blessing of delayed gratification. In a microwave society like America, we want what we want and we want it now!
By saving for the long-term, your children can learn about budgeting and financial planning. It is especially important that they learn that the money they are saving is a tool for a Godly purpose in the future. They learn to save and not hoard.
The benefit? They learn good habits. Behavioral scientists tend to say habits can be learned in about six weeks. I think it takes longer for good habits to be both taught and caught. Sometimes it takes years for the good habits to become so foundational that the lessons will last a lifetime. They need to learn that it may take a year to save for that special phone with the features they want, the new tablet that has all the software they need, the bike or even the car (with gas and insurance and upkeep) that is so important in our connected and mobile society.
Show your children how you balance your income with giving, saving and spending. Show them your discipline – it's a life lesson they will never forget. While I was not taught giving by my single mom, I did learn the discipline of hard work, the benefit of careful budgeting and the essential nature of saving to avoid debt. Those were lessons more observed than taught in the formal sense, and those life-lessons have lasted a lifetime.
Living within your means is a lesson in responsibility. Show them how you save for your own retirement and so you can help with their education and life. Don't show excess in your life. Teach them that Jesus lived a very lowly and humble lifestyle. He lived for the gospel message to get out, not for the excesses of society. This is a time when your pattern of saving can become a lesson that there are more important treasures in heaven than anywhere on earth. Matthew 6:19-21 isn't a Christmas verse, but it is a lesson in giving which is a very "Christmas topic."
Matthew 6:19-21
19  "Do not store up for yourselves treasures on earth, where moths and vermin destroy, and where thieves break in and steal.
20  But store up for yourselves treasures in heaven, where moths and vermin do not destroy, and where thieves do not break in and steal.
21  For where your treasure is, there your heart will be also.
This brings us to the last lesson in this listing, but nowhere near the lowest in importance – giving.
Giving
Giving can be taught through who you are and what you do as a parent. Your children need to see you give to God. I give through a Donor Advised Fund with the National Christian Foundation which is a wonderful giving tool that I highly recommend. See Ways to Give.
However, parents can best demonstrate and live a generous life by giving in the offering plate so their children can see it being done every week or month. Then children can pitch in with their own offering envelope and their own money. Give joyfully (2 Corinthians 9:7) and they will learn to give joyfully themselves.
Through this, as well as giving their Christmas gifts bought with their own hard-earned money, they learn the joy of giving. It truly is more blessed to give than to receive. Acts 20:35.
Show them that generosity is not only about money but about time and talents. Serve and serve joyfully as a volunteer. Perhaps even more important, be generous with your praise when they show they are getting the lesson. This giving of time and talents does not have to be only at the church. It can also be through worthy charities where the poor are served and helped. Each act of service of this nature becomes its own Bible lesson. It does not matter whether you focus on the Old Testament or the New Testament, the message is clear, God cares for those who are poor and needy.
Leviticus 19:10
10  Do not go over your vineyard a second time or pick up the grapes that have fallen. Leave them for the poor and the foreigner. I am the LORD your God.
Psalm 9:18
18  But God will never forget the needy; the hope of the afflicted will never perish.
Psalm 82:4
4  Rescue the weak and the needy; deliver them from the hand of the wicked.
Proverbs 19:17
17  Whoever is kind to the poor lends to the LORD, and he will reward them for what they have done.
Proverbs 31:9
9 Speak up and judge fairly; defend the rights of the poor and needy.
Luke 11:41
41  But now as for what is inside you—be generous to the poor, and everything will be clean for you.
The opportunities to serve are especially important at Christmas, a time when those in need have less of an opportunity to have a Christmas filled with gifts. Every act of serving the poor and every gift, such as an Angel Tree gift becomes a life lesson in the generosity God had for us at Christmas.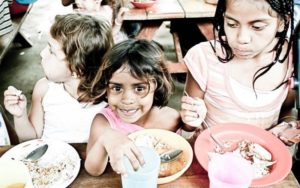 He gave us His one and only Son, not because we earned it but because God was radically generous with us.


About the Author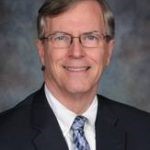 John Campbell has retired from a 40-year legal practice as a trial attorney in Tampa. He has served in multiple volunteer roles at Idlewild Baptist Church in Lutz, Florida, where he met Jesus. He began serving as the Executive Director of the Idlewild Foundation in 2016. He has been married to the love of his life, Mona Puckett Campbell, since 1972.