The Idlewild Foundation exists to serve our Lord Jesus. We also enjoy serving those who love Him. Thanks to our Lord and to generous donors we are able to offer a wide variety of services making a difference in our community and the world. We offer:
Free estate planning to widows and widowers who are members of Idlewild Baptist Church as well as education, guidance and assistance in estate planning for all.

Seminars and educational opportunities for people of all ages. We hold an annual estate planning seminar and have added a seminar for parents and their college-bound students to better prepare them for the future. 

A college, vocational and technical school scholarship program for active Idlewild members with a financial need. Click here to go to our scholarship page for more details.

We were blessed by a generous couple who were themselves blessed by God's generosity. They wanted to establish an endowment which would generate funds into the future and even past their work-days and lifetime to help support Idlewild Baptist Church. Since they established this endowment, thousands of additional dollars have been added to it by donors and all the proceeds go to the ministries of Idlewild Baptist Church. That is lasting and heartfelt generosity that is making a difference – and you can join in! Ask us how.

Financial assistance for persons seeking to adopt.

Guidance and wise financial counsel for those struggling with financial difficulties.

We offer Christ-focused donor advised funds and we counsel donors as to the advantages and operation of such funds.

Grants to Christian ministries that exist to promote the Gospel of Jesus Christ. We have given grants that have helped Amazon Vida reach people for Jesus Christ in the far-reaches of the Amazon, Oasis Pregnancy to help ladies make wise choices for life, Bridging Freedom and other organizations fighting the evils of human-trafficking, and to our own Idlewild Baptist Church for many improvements ranging from lights for the Ken Whitten Sports Complex to the Idlewild Special Needs Ballfield to Guest Central and much more.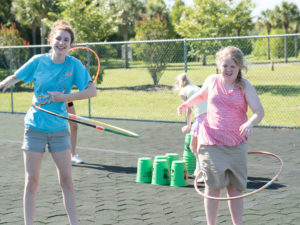 and we also promote generous giving because "it is more blessed to give than to receive." Acts 20:35.
And that is only a small part of what God allows us to do! What we offer is without cost and is done as a service to our Lord. Call us for more information and see if we can help.