The sad truth is that many have saved nothing
The numbers are bad, real bad. Northwestern Mutual released a report in 2018 that shows some shocking numbers. 78% of Americans are "extremely" or "somewhat" concerned being able to afford a "comfortable" retirement. Those concerns are justified based upon the following figures from that report:
• 21% of Americans have saved nothing at all for retirement.
• 46% of Americans have done absolutely nothing to prepare for the risk that they will outlive their savings. Before the pandemic life expectancies were improving (but very expensive health care) make that a growing risk.
• 33% of Baby Boomers, the ones retiring now at the rate of 10,000 per day, have between $25,000 and no retirement savings, making them dependent upon Social Security and Medicare … or a new career.
• Most Americans not yet retired expect to work past age 65 because they don't think Social Security will be adequate (it won't be and was never supposed to be enough, see Social Security Can't do It All – A Primer). Because of rising health care costs, they are probably right.
• 38% expect to work past age 70, assuming they are physically able. Many won't be able to work much, if any, past 70.
Those numbers foretell a social crisis coming in the next few years as Social Security depends on a decreasing number of workers while at the same time the demands of recipients of Social Security and Medicare increase. What happens when the Baby Boomers need more money, but the younger workers say they are tired of the ever-increasing taxes? As the older Boomers die off and the Boomers lose their voting block power, there could be some dramatic changes to Social Security driven by the younger voters. If you add to that the current social pressure for such "entitlements" or "basic human rights" as universal health care or "Medicare for all," and you have a difficult financial future ahead for our country. The pandemic accelerated those differences because the debt level of the United States is not sustainable. The post-pandemic numbers are significantly worse.
There are answers
There are solid practical (and Biblical) answers, but they are not all answers people want to hear. These solid and practical answers are better than the less realistic "win the lottery" or "have a rich uncle leave it all to me."
Recognize that your hope lies in God, not in government
As America become increasingly post-Christian (best referred to as Godless), this is an increasingly difficult point to make. But a lifetime of experience and observation says it is true. In the book of Deuteronomy God spoke to the Jewish people of their past, trying to get His chosen people to hear of His faithfulness. Much of the book of Deuteronomy reads like a history lesson for the Jewish people to have so they could read and re-read about God's faithfulness to them. God reminds His people of His covenant with them, of His great love for them and of all the help He has given to them.
We need to remember that God's love is unending but His ongoing grace, mercy and protection require obedience. Deuteronomy 28:1-3. That is a lesson this country could learn – the hard way.
At a later date in Jewish history, God again reminded His people through the prophet Jeremiah of His faithfulness even as their nation was destroyed by Babylon and most of the people were forced into captivity:
Lamentations 3:22-24
22  Because of the LORD's great love we are not consumed,
for his compassions never fail.
23  They are new every morning;
great is your faithfulness.
24  I say to myself, "The LORD is my portion;
therefore I will wait for him."
I believe those same promises and warning extend to America and to the believers who trust in Him (as well as to believers everywhere). God is faithful.
Spend less – redefine your "needs"
But we still have to make an effort to do the right things. Spending more than you can afford is one area where the word discipline needs more attention. It should be obvious that if you do not have enough money, you need to spend less. Unfortunately, Americans are caught up in the "need" to have more. God's idea of what we need and our idea of what we need are often vastly different.
Housing, transportation and food amount to 62% of the average American budget. Start there, where the greatest changes are readily possible. Live within your means, not to impress the Joneses. It really is possible to spend less. It is also necessary if you want to have a more financially free future.
See Your Financial Future by the Decade for financial benchmarks based upon your age.
Adjust your lifestyle
It is a simple truth that goes back to spend less; if you live above your means, you will run out of money. It is not unreasonable for younger adults to expect their income to rise as they gain more experience and "climb the corporate ladder." However, expenses will rise as well.
Consider setting a lifestyle finish line now. If you are young, this is a great time to set your upper spending level. Save and give the rest! The idea of a lifestyle finish line is not new. See God and Money by Baumer and Cortines.
Aim for a lifestyle that reflects your faith and one that allows you to give: generously as God has called us to give.
2 Corinthians 9:11-13
11  You will be enriched in every way so that you can be generous on every occasion, and through us your generosity will result in thanksgiving to God.
12  This service that you perform is not only supplying the needs of the Lord's people but is also overflowing in many expressions of thanks to God.
13  Because of the service by which you have proved yourselves, others will praise God for the obedience that accompanies your confession of the gospel of Christ, and for your generosity in sharing with them and with everyone else.
Adjust your expectations
We are conditioned by TV and peer pressure to want more stuff – "it will make you happy." Think back to Christmas morning as a child. You ran to the tree with expectations. As an adult you give more and expect fewer presents. Unfortunately, many adults merely shift their view from the Christmas tree to the computer screen and find that Santa lives at Amazon or E-Bay and not the North Pole. They buy their toys themselves. We need to re-examine our hearts and learn from the apostle Paul:
Philippians 4:12
12  I know what it is to be in need, and I know what it is to have plenty. I have learned the secret of being content in any and every situation, whether well fed or hungry, whether living in plenty or in want.
One truth to always hold in your mind was stated by novelist George Elliot,
"Nothing is so good as it seems beforehand."
That is why there is a market for sprays that give back a new car smell to used cars.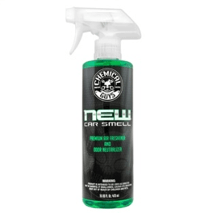 In truth, Toyota's color and trim manager Janis Ambrose Shard describes our love for the smell ia something close to a reaction like Pavlov's dog. Shard says that, "The smell is mostly organic compounds in the vehicle off-gassing. Anything that is vinyl or plastic—the foam lamination on the seat surface, the plastic on the dash or on the door panel—it's the volatile organic compounds coming out of them that causes that smell."
Once you hear that, the smell sounds a lot less attractive. But regardless, it is a lot less expensive than a new car.
Rather than allow the psychologists of advertisers and marketing companies to define you and your expectations, go back to the beginning and use God's definition of you to define yourself. We were created by Him in His own image, Genesis 1:26, fearfully and wonderfully made, Psalm 139:14, chosen by Him, Ephesians 1:4, 1 Peter 2:9, and we are loved by Him, Romans 5:8, John 3:16, 1 John 4:10. What else could we need?
Get out of debt
One thing we do need is to avoid debt like the plague that it is.
Proverbs 22:7
7  The rich rule over the poor, and the borrower is slave to the lender.
The power of compound interest that allows our savings to grow works against us when we have debt. That same growth power allows our debt to grow; and high interest debt such as credit card debt, often above 16% compound interest, is financially destructive. See the compound interest chart in 8 Financial Moves to Make in Your 20's. See also Your Financial Future by the Decade, Americans in Debt, What About Getting Out of Debt?, and What About the Problem of Debt?
Save and give more
Putting saving and giving together may seem internally inconsistent, but it isn't. Saving, which really is giving to yourself and your future, while neglecting God is selfishness. Psalm 119:36. There is a balance to be found. Finding that healthy balance will take time, thought and especially prayer. See 8 Financial Moves to Make in Your 20's, Save More – 10% Isn't Enough, It's Time to Start Saving, Your Financial Future by the Decade, Save $ in 2020, and Ideas for Living Better Through Stewardship.
Our focus through a financial journey to acquire savings for retirement should be on a redirection or repurposement into service to God who made your success possible. Deuteronomy 8:18. May you get there and avoid the anxiety and pressure felt by those people measuring success according to the world's standards.
Philippians 4: 5-7
4  Rejoice in the Lord always. I will say it again: Rejoice!
5  Let your gentleness be evident to all. The Lord is near.
6  Do not be anxious about anything, but in every situation, by prayer and petition, with thanksgiving, present your requests to God.
7  And the peace of God, which transcends all understanding, will guard your hearts and your minds in Christ Jesus.
Anxiety over our future is destructive of our physical and our spiritual health. Our eyes should be fixed on God, not on the things of this earth. Hebrews 13:8.
If you would like to dig into this topic deeper and learn more, give us a call at The Idlewild Foundation.


About the Author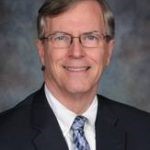 John Campbell has retired from a 40-year legal practice as a trial attorney in Tampa. He has served in multiple volunteer roles at Idlewild Baptist Church in Lutz, Florida, where he met Jesus. He began serving as the Executive Director of the Idlewild Foundation in 2016. He has been married to the love of his life, Mona Puckett Campbell, since 1972.