I love people who shape an argument so they can "win" rather than honestly ask the right questions and risk getting an unwelcome answer. During my legal career we referred to that as raising the straw man argument. The technique was simple. Misdirect the opponent from the real issue and instead address a slightly different but similar issue that could be easily won. It is a type of arguing that is referred to as a fallacy, a form of distortion of the truth.
People arguing about the tithe often do that – and I mean that both sides do that. They address theological technicalities and focus in on the scriptures they want to address and not all of the others, trying to guarantee that they "win" their point. If you want to see some of the arguments, read Does the New Testament Teach Tithing (5/29/18) and More on the Tithe – Tithes and Offerings, Part 1 and Part 2. One approach I often hear has the anti-tither listing a few of the Old Testament verses on giving and tithing. He then sweeps them away saying, "The law has been fulfilled and we live under grace, not under the law." That is a straw man argument. Its guaranteed result is that tithing is not required. That type of straw man argument is a logical failure.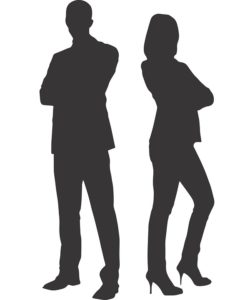 However, rather than spend time analyzing whether the tithe is "required under grace" or whether any aspect of Old Testament law remains binding on us (however, think about "Thou shall not murder"?), why not spend your time productively and reflect upon how good, generous and merciful God has been to you and yours. Can you ignore all the financial blessings you have? Can you ignore all the past, present, and future opportunities and blessings you have? Even if all I do is reflect on the gift of Jesus and His sacrifice for a very undeserving me, I am overwhelmed with God's generosity. How can I hold onto what He has given me with a hard grasp and a clenched fist? I love the way Corrie ten Boom as quoted by Swindoll in Memorable Scenes from Old Testament Homes: Bible Study Guide:
"I've learned that we must hold everything loosely, because when I grip it tightly, it hurts when the Father pries my fingers loose and takes it from me."
That approach to money and giving may change your way of thinking. It isn't your money anyway because it all belongs to God. Psalm 24:1-2. Rather than think "tithe" and "the law," instead, be generous with God and think like the early believers in the church in Acts 4:32-37.
Acts 4:32-37
32  All the believers were one in heart and mind. No one claimed that any of their possessions was their own, but they shared everything they had.
33  With great power the apostles continued to testify to the resurrection of the Lord Jesus. And God's grace was so powerfully at work in them all
34  that there were no needy persons among them. For from time to time those who owned land or houses sold them, brought the money from the sales
35  and put it at the apostles' feet, and it was distributed to anyone who had need.
36  Joseph, a Levite from Cyprus, whom the apostles called Barnabas (which means "son of encouragement"),
37  sold a field he owned and brought the money and put it at the apostles' feet.
When I learned to think like an Acts 4 early church member, God poured out His blessings on me. Malachi 3:10. I didn't know Malachi 3:10 at that time, nor were we giving to get a blessing. Instead we gave because it was the right thing to do to join God's mission and empower the church. What is fun (and I have had the opportunity to say this many times), is that we have never given anything to God that He has not given back even more.
Now, I cannot say that every person giving to God will get the same financial blessings we have had, but God has promised blessings and He always fulfills His promises – always!
Obedience is a good reason to give, although perhaps not the best. Giving out of obedience may seem like giving under compulsion. 2 Corinthians 9:7. But giving as the early Acts 4 church gave is anything but giving under compulsion; it is the epitome of joyful, generous giving. They gave from the heart out of love, not out of mere obedience. That is the same heart-focused behavior Jesus spoke of in the Sermon on the Mount;
Matthew 5:21-22
21  "You have heard that it was said to the people long ago, 'You shall not murder, and anyone who murders will be subject to judgment.'
22  But I tell you that anyone who is angry with a brother or sister will be subject to judgment. Again, anyone who says to a brother or sister, 'Raca,' is answerable to the court. And anyone who says, 'You fool!' will be in danger of the fire of hell.
Jesus wants obedience, but more than anything else He wants obedience out of love, not out of compulsion or fear of the law. Blogger Jennifer Maggio shares that same idea with the same results in her article The Tithe and the Single Mom. As my wife and I were blessed, so was she. I love the way she put it in her blog to single moms:
"You can tithe. In fact, I would assert to you that you cannot afford NOT to tithe. God's command on our finances doesn't have a caveat that reads 'except if you are a single mom'. God says tithe."
She learned the heart of being generous back to the God who has been so generous to her. It works for married folks too, as my wife and I have so completely learned. "Give and it will be given to you …" Luke 6:38.
Try it. Take the challenge of Malachi 3:10 and 2 Corinthians 9:6. See if God doesn't come through for you as He has for so many. You will find He is faithful and you may find that like "Thou shall not murder", God wants the heart so much more.


About the Author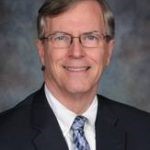 John Campbell has retired from a 40-year legal practice as a trial attorney in Tampa. He has served in multiple volunteer roles at Idlewild Baptist Church in Lutz, Florida, where he met Jesus. He began serving as the Executive Director of the Idlewild Foundation in 2016. He has been married to the love of his life, Mona Puckett Campbell, since 1972.