Lessons learned from the Parable of the Pharisee and the Tax Collector
Luke 18 does not appear to be a sequential report of events but instead reads more like a collection of teachings by Jesus. One of those teachings in Luke 18 is this Parable of the Pharisee and the tax collector. It is a simple story, easy to interpret and understand, and it is a parable with important applications for believers and for the church.
Luke 18:9-14
9  To some who were confident of their own righteousness and looked down on everyone else, Jesus told this parable:
10  "Two men went up to the temple to pray, one a Pharisee and the other a tax collector.
11  The Pharisee stood by himself and prayed: 'God, I thank you that I am not like other people—robbers, evildoers, adulterers—or even like this tax collector.
12  I fast twice a week and give a tenth of all I get.'
13  "But the tax collector stood at a distance. He would not even look up to heaven, but beat his breast and said, 'God, have mercy on me, a sinner.'
14  "I tell you that this man, rather than the other, went home justified before God. For all those who exalt themselves will be humbled, and those who humble themselves will be exalted."
There could not be a much greater contrast between the two men, the tax collector and the Pharisee. Rather than discuss them and this parable now, let's get immediately into the lessons this simple parable holds for believers and for the church.
Lessons for the church and for believers
The essential lesson in this parable is a call for a heart self-examination. We are consistently urged to have a spirit of self-examination. For those who own and drive a car, you'd better check under the hood every once in a while. Tire pressure also requires a regular check. You should have a physical check-up annually if not more often due to some pre-existing condition. Also, everyone needs a personal financial check-up at least annually as recommended frequently and in Money Can't Solve Most Problems, 8 Financial Moves to Make in Your 20's, and Checking on Your Financial Freedom, among others. Now add one more annual check-up. Everyone needs an attitude check-up frequently as well.
Psalm 139:23-24
23 Search me, O God, and know my heart; test me and know my anxious thoughts.
24 See if there is any offensive way in me, and lead me in the way everlasting.
I wouldn't recommend you wait as long as a year. Start here:
Our attitude about ourselves
Who doesn't want to be a success? After all, aren't we supposed to display excellence in our work? Colossians 3:23-24. Who doesn't want to be a part of a successful, growing church?
But how does that match up with the idea that the last shall be first and that we are to be humble servant of all.
What believers need to fully grasp is that our success as a church is not ours, it is His. Without Jesus, there would no purpose or meaning to anything we do, nor would we even exist. If the church grows, is crowded, active and popular, but Jesus isn't glorified, the church is just another business and it is a complete failure.
Yes, we are meant to be successful, successful because of Him, for Him, and through Him. We are not successful as a church because of great preaching, welcoming people, and awesome programs (although those are important); we are successful because God is great and His Spirit is moving and working in us. We want to be successful in our church because that glorifies God, not for the benefit of ourselves or even the church.
Similarly, as individuals, our success is not meant for our benefit, but for the glory of God. If we make money, it is because God allowed it and made it happen. Deuteronomy 8:18. He gave us life and ordained our days, Genesis 2 and Psalm 139:13-16, and gave us our intellectual abilities, Daniel 2:21, as well as all the other abilities and gifts we have. Romans 12:6.
With those thoughts in mind, what would the Pharisee find with an attitude check-up?
Not good. His success is all about himself and not at all about God. "God, I thank you that I am not like other people—robbers, evildoers, adulterers—or even like this tax collector. I fast twice a week and give a tenth of all I get." Luke 18:11-12. While he does at least mention God in giving thanks and arguable credits God somewhat, there does not appear to be any acknowledgement that he still falls far short of what he should be, Romans 3:23, and he picks on the worst available people for a surface comparison of conduct. Nowhere does the Pharisee conduct a heart examination.
Nowhere does he seem to realize that he has any room or need for improvement. God isn't working on him; he has done it all himself!
This prayer has no confession, probably because the Pharisee did not believe he had anything to confess. There also is no praise given to God. The prayer is inwardly focused. Even as the Pharisee does give cursory thanks to God, he builds himself up and degrades the tax collector. In all honesty, the Pharisee might as well have stayed at home. His "prayer" likely could not heard by God.
The Pharisee lacks any of the humility sought by God. See Deuteronomy 8:16, 2 Chronicles 7:14, Psalm 18:27, Proverbs 11:2, Proverbs 18:12, Proverbs 22:4, Matthew 23:12, Philippians 2:1-3, Colossians 3:12, James 3:13, and 1 Peter 5:5, just to list a few.
He is filled with pride and focused upon a few select areas where he does well, fasting and tithing. On the other hand, the tax collector sees not his strengths, but his own sins and comes before God in humility.
There is at least one surprising aspect to this parable, or at least to the two men featured in it. Let's start with the easy one. The level of pride displayed by the Pharisee is so enormous that it is perhaps a caricature. Pharisees were students of scripture and would surely have known that such pride was sinful.
Psalm 10:4
4  In his pride the wicked man does not seek him;
in all his thoughts there is no room for God.
Proverbs 16:18
18  Pride goes before destruction,
a haughty spirit before a fall.
A wise Pharisee would have been aware of such wisdom as:
Proverbs 29:23
23  Pride brings a person low, but the lowly in spirit gain honor.
Regardless of the sinfulness of such pride, hypocrisy was a significant focus of the teaching of Jesus,
Matthew 7:3-5
3  "Why do you look at the speck of sawdust in your brother's eye and pay no attention to the plank in your own eye?
4  How can you say to your brother, 'Let me take the speck out of your eye,' when all the time there is a plank in your own eye?
5  You hypocrite, first take the plank out of your own eye, and then you will see clearly to remove the speck from your brother's eye.
And one of the most vehement of His criticisms of the Pharisees was their hypocrisy. Matthew 23:23-31. So, all-in-all, the Pharisee does not fare well in this check-up, so perhaps his hubris was common and this picture is no caricature. After all, there was a prayer of the Pharisees that went like this, "Blessed are you, Lord, our God, ruler of the universe who has not created me a woman."
That prayer was part of a grouping of prayers that including giving thanks for not being born as a slave or a Gentile.
What would the tax collector find with an attitude check-up?
Here, I think the parable is incomplete. At least it is incomplete until you add the story of Zacchaeus from Luke 19:10 and a few background details.
Tax collectors in Roman provinces actually were actually tax guarantors. They guaranteed to Rome that Rome would receive the full amount of taxes called for from the region. Then they set out to collect that tax with the authority of Rome behind them. But they could collect a lot more, as much as they could get without causing a rebellion. A rebellion would cost Rome a lot to resolve which would be very bad for the tax collector. Tax collectors were hated because they were Jews who overcharged their own people, became rich by taking excess funds from their own people, and collaborated and did business with the hated Romans; they were traitors.
Unless and until the tax collector in this parable became like Zacchaeus and repaid money taken unjustly from the people, I would have trouble saying he was "justified before God." Until he repented and stopped taking additional money unjustly from the people, I would have trouble saying his repentance was real.
But Jesus knew the tax collector's heart and He is a far better judge than I am. Perhaps the tax collector was quitting the business or perhaps he was going to repay people he had taken money from unjustly; we just don't know. Perhaps he did not abuse the system and unjustly take money. There are many possibilities that make my judgments flawed.
In the area of humility, the tax collector did not fail the attitude check. He acknowledged his total unworthiness before God and was unable to even lift his eyes toward heaven. The burden of his guilt and shame caused him to be overwhelmed by his past. He knew all he could do was appeal for mercy he could never earn. Jesus tells us that is the attitude God is waiting to hear – and that is the attitude God is waiting for from those who come to Him.
Regardless, this is still a great parable with great lessons, especially about the need for and reality of self-examination.
Now comes the tough questions. What would you find with an attitude check-up? What would your church find with an attitude check-up?
The answers to those questions are between you and God.
Our attitude about others
But a thorough attitude check-up now digs deeper under your hood and looks at attitudes towards others. One aspect of the Pharisee's conduct that was probably quite human was his practice of comparing himself to the worst of humanity and comparing his strengths to other's weaknesses. He compared himself to "robbers, evildoers, adulterers" and not to other Pharisees, Sadducees, Levites, or even ordinary common people. To elevate himself, he had to pick on easy targets, criminals and sinners. To compare conduct, he chose fasting and tithing, areas where he knew he meet the requirements of the law. He didn't mention anyone else, so he obviously was just assuming others did not match his excellence or self-evaluated perfection in those behaviors. But the truth is that it is hard to glorify God when you are busy glorifying yourself.
The Pharisee's evaluation of himself and his choice of topics for comparisons reminds me of Ralph Waldo Emerson's cynical comment about a self-righteous man, "The louder he talked of his honor, the faster we counted our spoons."
William Barclay had the better idea when he wrote, "So long as we judge ourselves by human comparisons, there is plenty of room for self-satisfaction, and self-satisfaction kills faith, for faith is born of the sense of need. But when we compare ourselves with Jesus Christ, and through Him, with God, we are humbled to the dust, and then faith is born, for there is nothing left to do but to trust to the mercy of God."
The tax collector didn't compare himself to others. Instead, he humbly knew he was unworthy to even look towards the heavens. All he could do was pray for God's mercy.
Luke 18:13
13 "But the tax collector stood at a distance. He would not even look up to heaven, but beat his breast and said, 'God, have mercy on me, a sinner.'
He knew his own life warranted condemnation, not glorification.
Conclusion
A feature of this parable that makes it fascinating is its inclusion of elements of the gospel. Jesus describes this Pharisee as a man who is confident of his own righteousness. Luke 18:9. He believes he has worked heard and has earned his salvation; God owes it to him. The problem with that is that the prophet Isaiah had long before described how successful our own works and righteous acts would be in achieving justification:
Isaiah 64:6
6 All of us have become like one who is unclean,
and all our righteous acts are like filthy rags;
we all shrivel up like a leaf,
and like the wind our sins sweep us away.
Jesus identified the only "work" a man had to do for salvation:
John 6:28-29
28 Then they asked him, "What must we do to do the works God requires?"
29 Jesus answered, "The work of God is this: to believe in the one he has sent."
Jesus addressed and evaluated the attitude of the tax collector directly when He said during the Sermon on the Mount,
Matthew 5:3
3 Blessed are the poor in spirit, for theirs is the kingdom of heaven.
The degree of "poor" in "poor in spirit" in the Greek is the lowest and most bankrupt of the poor, the poorest of the poor. There are two words in Greek for poor.
One is ptochos (pto-khos'); this is the one used. According to Strong's Concordance, in Bibletools.org, "it comes from ptosso (to crouch; akin to 4422 and the alternate of 4098); a beggar (as cringing), i.e. pauper (strictly denoting absolute or public mendicancy, although also used in a qualified or relative sense; whereas 3993 properly means only straitened circumstances in private), literally (often as noun) or figuratively (distressed)."
The other word is penes (pen'-ace); from a primary peno (to toil for daily subsistence); starving, i.e. indigent.
Penes is "I don't have much" poor. The word Jesus used in Matthew 5:3, ptochos, is "I have nothing" poor. To be poor in spirit according to the word used by Jesus, we must be dead broke of spirit, completely humble before our holy God. That is how we must come to God, not on the shoulders of another person we have kicked and beaten down, either literally or figuratively.
Our approach to God must necessarily be one of lower than humility, closer to humiliation. I am a sinner and that sin is shameful, making me inadequate to approach God – except for the grace He gave us through the sacrifice of Jesus. God reached down to us to make our restoration possible. Nothing I can do, no effort, no matter how extreme, can bridge the gap between myself and God, only Jesus can bridge that immeasurable gap.
The Pharisee tried to elevate himself by comparing himself to the worst example he could see. Trying to justify ourselves in that fashion is a futile display of contempt for others. We see the proof of that in Luke 18:9 where we see that those to whom the parable was addressed "looked down on everyone else."
Luke 18:9
9 To some who were confident of their own righteousness and looked down on everyone else, Jesus told this parable:
The King James and New King James translations say they "despised others," translating the Greek exouthenountas as "despised." The Pharisee in the parable was certain of salvation because of his own works, despite his unadmitted sin and his overwhelming pride. His attitude is nothing but certain that God owes him salvation because he has done so well! But he hasn't done well at all. His attitude shows a lack of appreciation for God's absolute purity and holiness and a gross overestimation of how close to God his works have made him.
How are we saved? By the grace of God. Ephesians 2:8-9 and Titus 3:4-7. It not for the mercy of God, we would be lost. We are beggars before God, even though we are loved by Him. For a beggar to receive help, s/he must have three characteristics;
1. A beggar must be conscious s/he is a beggar,
2. A beggar must be dependent upon someone, and
3. A beggar must be honest about his or her condition.
Unfortunately, that is not the attitude of much of the church or its membership today. Often the right words are there, but the heart is anything but humble. We should never be proud of our church; we should only be proud of His church. We should never think we have done enough, only that he has accomplished great things by using us.


About the Author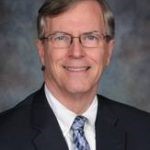 John Campbell has retired from a 40-year legal practice as a trial attorney in Tampa. He has served in multiple volunteer roles at Idlewild Baptist Church in Lutz, Florida, where he met Jesus. He began serving as the Executive Director of the Idlewild Foundation in 2016. He has been married to the love of his life, Mona Puckett Campbell, since 1972.
This concludes the series of articles on financial and other issues facing the American church with its personal as well as Biblical thoughts. These articles have represented the personal thoughts and reflections of the author and are not a statement necessarily of The Idlewild Foundation. They are based upon parables told by Jesus and stories from the gospels on events in His life, applying His life and teachings to the lives of believers and to the church as a whole and not to any one church in particular.