Lessons for engaged couples and newlyweds
Marriage, the joining together of two different lives (not to mention blended families where there are many different lives to join together), is difficult. The one area where more marriages are attacked and where they fail most often is in personal finances. Money, disputes over money and the uses or non-uses of money, lie at the heart of most (70% by the estimate of many experts) marital fights and failures.
However, you should never ignore the many other reasons for conflict, including:
poor communication (including unspoken expectations),
lack of personal investment in the relationship,
not staying friends and lovers,
lack of self-awareness,
being unyielding, unforgiveness,
parenting differences,
negative outside influences including family or friends,
infidelity,
pride,
insecurity,
selfishness,
immaturity,
unforgiveness,
depression,
anger,
dishonesty, and
different values and priorities.
But here is an interesting detail that is easily overlooked: Many of that long list of non-financial reasons either start or are worsened by financial conflict. For example, you can see that the following can create the fractures in a couple that destroy the trust and love at the heart of the relationship:
spending without communicating (poor communication),
not spending on date nights and time with their spouse (lack of personal investment in the relationship),
becoming angry at financial mistakes, and expressing that anger badly (anger and pride),
unforgiveness over financial disputes or failures and not being flexible on financial options (being unyielding, unforgiveness), and
fear of financial problems (insecurity).
With a list of points of marital discord that long, it almost seems surprising that any marriage could survive. However, many do survive and thrive, and at least some of that success is because those marriage partners have resolved financial differences and have learned how to avoid conflict over financial matters.
Why we fail
One major issue is that expectations for the standard of living are far higher now than 50 years ago. Couples now expect early in their work life to have that big first home, that luxury sports car, great travel during vacation time, expensive dinners and concerts and parties every few weeks.
To make it harder and more expensive, homes are larger, closets are larger than bedrooms used to be, ceilings are higher, cars are fancier with more features, everyone has to have the latest and best WiFi covering every inch of the home, home and car security, smart and connected home features, and someone to clean the house and care for the yard. And those are the expectations right out of college.
But those square feet cost money to buy and maintain, to heat and to cool, and a lot more for which the tax bill will rise. Oh, and those additional square feet have a lot of things that wear out and break and they have to be furnished. And don't forget those larger closets, because they have to be filled with the latest fashions.
Let's go back to that new car with lots of fancy (and breakable) features. Tires last longer now than tires did forty years ago and the gas mileage has gotten better for most makes and models of cars, but gas and tires cost a lot more. And who can do even simple car repairs anymore? My first "car" was an old Jeep. When I lifted the hood, I could see the road through the compartment where my tiny 4-cylinder engine sat. That Jeep had no air conditioning and didn't even have an AM radio, much less a CD player or Sirius FM (which didn't even exist back then). There were no iPads or iPhones then, so there was no place to plug my nonexistent smart phone in. It had no power steering or power brakes. I could change the plugs and set the gap on the distributor and change the oil and that was about all that ever needed to be done.
On the other hand, I will admit I do like air conditioning and music in my car. I like the new features. But they all cost more and cost a lot when they need to be repaired.
But is there another choice, another way?
Yes, and it is not only a step that can save marriages, it is something that gives you a new witness as a believer, and it is likely the opposite of the answer most people might expect – give generously.
Generosity is a blessing
Generosity is a blessing and it is not a blessing in disguise. That generosity is a blessing has been the truth for two thousand years. And until Jesus comes again, it will remain the truth. It is more blessed to give than to receive. That is the part of Acts 20:35 that many know and recognize. Science is finally agreeing with what God has been saying for thousands of years – be generous. See See Science Proves That It Is More Blessed to Give Than to Receive.
There is a part of Acts 20:35 that is generally ignored, and that is Paul's statement, "I showed you that by this kind of hard work we must help the weak." A few of the many important questions that should follow that passage are "How can we help the weak?" or "How should we help the weak?" The answers are that we are called to be generous and to daily live out the fact that it is more blessed to give than to receive. The words "It is more blessed to give than to receive" are not just a suggestion; they should become a lifestyle – they are life! There is a joy and sense of satisfaction in giving to meet great needs that cannot be explained.
But I said "How can we help the weak?" and "How should we help the weak?" were only a few of the important question. One more important question is "How can we help the weak when we are living the American lifestyle to the fullest?" The honest answer is that we can't. There is an unmistakable conflict between being as generous as God wants us to be and living as well as we are told we should live. In that conflict there will be a winner and a loser, and currently the loser is God. One of the consequences of that result is a loss of the joy of generosity, a result that adds tension to a financially strained marriage.
It is more than about a blessing for the generous. God's heart for the poor and needy cannot be seriously questioned. See  Psalm 9:18, Psalm 72:12, and Proverbs 14:31
among many others. See It All Belongs to God. In truth, the world has far too many poor and suffering. In the "average" year, nine million children below the age of five will die needlessly, most from hunger-related causes. That is 25,000 children every day, more than 1,000 every hour! No one person can solve all of those problems and save all of those children, but if we do nothing, we break God's heart. For more details on this, see The Poor Will Always Be With You.
Christians have been given the responsibility to imitate God,  Ephesians 5:1, and to be filled with the Holy Spirit of God, Ephesians 5:18, joining Him in reaching out to the lost. Giving helps accomplish that, in part because generosity has been described as "the new apologetic." There is an old saying that no one cares how much you know until they know how much you care. Giving of your time, your financial resources, laboring to help, giving of your skills and talents is far better than mere words for showing you care. 1 John 3:17-18. By giving and sharing and helping we show the truth of the words of James:
James 2:18
18  But someone will say, "You have faith; I have deeds."
Show me your faith without deeds, and I will show you my faith by my deeds.
Blessing and obedience are good enough reasons to be generous and to serve God, but there are other benefits to those who are generous. See Science Proves That It Is More Blessed to Give Than to Receive.
I have not just experienced the joy and blessing personally, but I have also seen as well as experienced that joy and blessing of obedience to God, and the strong positive changes that come from learning to be generous. I have watched peace and harmony come to married couples who were struggling before they came together on handling their finances – and on their giving.
How can that happen? It happens because giving generously is a feature of a transformation in our perspectives and hearts that is from God. Becoming more generous caused me to see and feel needs beyond what I previously felt. And it has changed my view on my answer to the needs of others God shows me.
How to start
The first step for giving and becoming generous is the same step for living well financially, See 8 Financial Moves to Make in Your 20's, Ideas for Living Better Through Stewardship, It's Time to Start Saving, Planning Your Financial Future And …, What About Getting Out of Debt?, What About Giving and Tithing While Getting Out of Debt?, and What About Prudent Retirement Planning? That first step is to give to God. Do it first and do it without making excuses. Don't just make it a habit, make it a commitment to God that you will be faithful to Him and give of your first fruits.
Here is how that can happen practically. You and your spouse talk, work on your budget and pray together. Together, without any domination by one of you, reach an agreement on a starting point for giving to God. If it is less than 10%, remember that God has called for believers to not withhold from Him. See Haggai 1:5-8. Work towards tithing 10% as a goal. It may take time, but it is worth the effort. Notice that as you work through your finances, create a budget and discuss how to give, you are communicating and working as a team towards a common goal. This addresses not only the potential financial causes of marital discord but also many of the non-financial causes.
If you are at or reach 10%, then start working on how you can give even more. Generosity to God does not go unnoticed. 2 Corinthians 9:6.
Then, to help you become financially stronger, start with the following steps, steps that look familiar if you have taken a Crown Financial course or Financial Peace University. Read the following excellent books on Christian finances, such as the Bible, The Total Money Makeover: A Proven Plan for Financial Fitness by Dave Ramsey, Money Matters: Answers To Your Financial Questions by Larry Burkett, Taming the Money Monster by Ron Blue, Debt-Proof Your Marriage: How to Achieve Financial Harmony by Mary Hunt, Financial Parenting: Showing Your Kids That Money Matters by Larry Burkett and Rock Osborne, A Life Well Spent by Russ Crosson, Freedom of Simplicity: Finding Harmony in a Complex World by Richard Foster, The Treasure Principle by Randy Alcorn, How to Manage Your Money by Larry Burkett, God and Your Stuff by Wesley Wilmer and Martyn Smith, God and Money by John Cortines and Greg Baumer, Never Enough by Ron Blue, True Riches by John Cortines and Greg Baumer and The Financial Peace Planner by Dave Ramsey. The list could continue because there are many opportunities for anyone to learn about wise financial management.
But there comes a time when learning isn't enough, it is time to live.
Set up your new couple's budget
In the previous section, I wrote "You and your spouse talk, work on your budget and pray together." The establishment of a budget is a major part of getting control of spending and understanding how to live, spend, save and give well.
With a budget you track where your money is going, learn where the leaks in your financial ship are, and you communicate regularly on spending, saving and giving. Make it a "date night" to discuss the month's finances. No, that is not exactly an exciting evening, but with some effort you can make it a blessing. When a debt is paid off, celebrate a bit. When a saving or giving goal is met, celebrate again. Make your financial success something about which you can be joyful.
Check your credit reports and put a freeze with all three agencies
Get a credit report from each of the three credit bureaus, Experian, Equifax and Transunion, for all family members, even children. You want to start here because, interestingly enough, they may have different information about you and some of it may be wrong. Go to this site to request your report. If there are inaccuracies, send a letter disputing the inaccurate entry. If you are unable to get the error corrected, submit a complaint to the Consumer Financial Protection Bureau. Some mistakes may not matter, but others might affect your credit rating and keep you from getting a needed loan such as a mortgage loan for your new home.
The day Equifax announced it had suffered a data theft in 2017, I placed a freeze upon our credit with all three agencies that track credit. Less than two weeks later, I received an email from Chase Visa that I needed to lift the freeze to get my new Chase Visa Sapphire account opened up. The problem? I had never applied for such an account! I immediately contacted Chase Visa and notified them of the fraudulent attempt by someone to open a fake account. I was thankful for the thought of freezing my credit.
After you have checked credit records for all family members, then freeze all three accounts. That is also free. A credit freeze makes it much more difficult for someone to open a new account in your name or in the name of your family members. But know that a credit freeze will not stop someone from making fraudulent charges to an existing account; you still should check your monthly statements carefully.
Even as you do that, monitor your existing credit card and bank accounts closely for charges you did not make or authorize. If you decide against a credit freeze, you should consider placing a fraud alert on your files with the three national credit bureaus, Experian, Equifax and Transunion. The above link contains information from the federal Trade Commission about credit freezes and also contains links to the three national credit bureaus. A fraud alert warns creditors that you may have been the victim of an identity theft and that any credit company should verify it really is you seeking a new credit card or loan.
There are three agencies that can give you reports. You want to get a report from each because, interestingly enough, they may have different information and some of it may be wrong. If there are inaccuracies that matter, send a letter disputing the inaccuracy and asking for a correction. For help on doing that, see How Do I dispute an error on my credit report.
Some mistakes may not matter, but others might affect your credit rating and keep you from getting a needed loan such as a mortgage loan for your new home.
Does this create more work when you want to get a new credit card or take out a loan? Yes, it does, because you will have to make a conscious effort to lift the credit freeze. Good! There is nothing wrong with making it more difficult to borrow money!
Visit moneycentral.msn.com/investor/creditreport/main.asp to learn more.
Save for an emergency fund
Your first savings goal is an emergency fund. This is a sum of money kept in a bank savings or money market account that is for those inevitable (and expensive) emergencies such as new tires, a new refrigerator, job loss, etc. No, that trip you want to take is NOT an emergency. This account is for real emergencies. Start with one month's living expenses with an ultimate goal of six month's living expenses.
You'll learn more about this in the Crown Financial course or Financial Peace University when you take it. Idlewild Baptist Church offers Financial Peace University twice each year and for 2022 the course if free, funded by The Idlewild Foundation.
Start saving for your retirement
The second fund you start contributing to is for your future. This fund is essentially a less-liquid investment account that is intended to be for your retirement. Included as a part of this fund is your 401(k) or 403(b) and any IRAs you have. Have at least some money in an account that is tax-deferred. Save consistently and automatically. Consistency in Saving is the Key.
Starting early is absolutely essential for reaching solid finances for your future. See 8 Financial Moves to Make in Your 20's.
Is it early to start saving for retirement? No. The earlier you start, the more you will have and the easier it is. See Save More – 10% Isn't Enough, 8 Financial Moves to Make in Your 20's, and The Four Percent Rule for Retirement. The earlier you start, the more you will have and the easier it is.
Start paying down debt
Debt is a horrible strain in your finances and your marriage. Being in a new marriage relationship is enough of a strain, why add more?
Being successful matters, so the Dave Ramsey idea you will learn in Financial Peace University is to pay off the smallest debt first, even if it is not the highest interest rate debt. Make this a full commitment. Minimize your expenses, especially on "wants" as opposed to needs, and work hard to eliminate the shackles of indebtedness. The borrower truly is a slave to the lender. Proverbs 22:7
To help make progress and save money, add the following step.
Trim your budget
Again, you'll learn more about this in the Crown Financial course or Financial Peace University when you take it. Debt is a horrible strain in your finances and your marriage. Being in a new marriage relationship is enough of a strain, why add more?
Instead, try a different way of thinking. Instead of thinking, "I earned it so I should enjoy it," think, "God gave me everything I needed to have, everything I have, and all that I earn, so I should thank Him for His generosity to me." Deuteronomy 8:18.
Start a lifestyle "finish line" based upon what you need to live, including reasonable saving for the future, cut your budget so you stay within that finish line, and be generous with the rest.
The hard part is trimming out the expenses that tend to creep in when you have available cash. There are a number of mental tricks that can help. One of the most effective is suggested by Dave Ramsey and that is to pay only with cash. People who pay with credit cards spend more than cash payers, up to 100% more! If you do have a credit card, make sure it is only one and leave it at home.
A second trick is for you to set an arbitrary time requirement before buying, say, 10 minutes. That helps you avoid high-pressure sales tactics, slick marketing and builds into your life a "cooling-down" period before you make a purchase. Walk away and wait 10 minutes – or even better, 2 hours. Yes, you may miss some incredible bargains! But you will doubtless miss even more closet space fillers as well.
Before you make a purchase that has ongoing maintenance such as a car or house, figure all of the years of upkeep and maintenance into the "cost" of the car or home. A car includes insurance, oil, gas, tires, maintenance, cleaning, etc. A home includes insurance, HOA fees, cleaning, yard work, taxes, repairs, a new roof, water heater, AC, and a lot more. Don't just look at the monthly cost, look at the annual cost and then expand that to the ten-year cost. That air conditioner compressor probably only has a five-year warranty. Plan on having to spend thousands of dollars in just over five years. Only then can you get a real idea what that thing is costing you.
All of that financial advice is important, and perhaps even essential to a strong marriage. Let me offer three more thoughts to help:
Don't forget those other reasons for marriage failure.

And try this advice from some of the longest married couples I know and from some of the best marriage counselors – be an encourager. The marriages that thrive instead of just survive seem to be the marriages where both the husband and the wife make it their job to encourage and build-up their spouse – daily!

Most important of all, have a "three cord" marriage with Jesus being that third cord to make the marriage stronger.

Ecclesiastes 4:12

"Though one may be overpowered, two can defend themselves. A cord of three strands is not quickly broken."


About the Author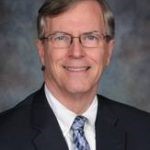 John Campbell has retired from a 40-year legal practice as a trial attorney in Tampa. He has served in multiple volunteer roles at Idlewild Baptist Church in Lutz, Florida where he met Jesus. He began serving as the Executive Director of the Idlewild Foundation in 2016. He has been married to the love of his life, Mona Puckett Campbell, since 1972.