In previous articles we have taken an overall look at advance directives as well as two of the most common and important advance directives, the Durable Power of Attorney and the designation of a Health Care Surrogate.
Now we look at the third type of advance directive, the Living Will. This is a controversial document and some oppose the use of a Living Will as a form of euthanasia. See also Living Wills—On the Edge of Euthanasia?
Despite that opposition, a Living Will is a common advance directive. It is a document that sets out the type of medical treatment or life-sustaining treatment the Maker would want if he or she were seriously or terminally ill. The Maker makes the decisions. A Living Will is not like designating a health care surrogate in that it does not allow the Maker to delegate decision-making to someone else. A Living Will allows the Maker to clearly document his or her specific desires for receiving or withholding medical treatments when the Maker is terminally ill, has an end-stage condition, or is in a persistent vegetative state. In most states, including Florida, a Living Will only goes into effect if the Maker meets specific medical criteria and is unable to make decisions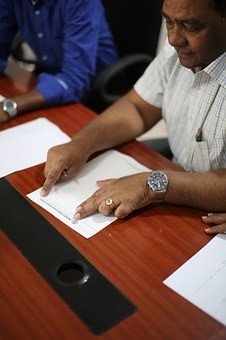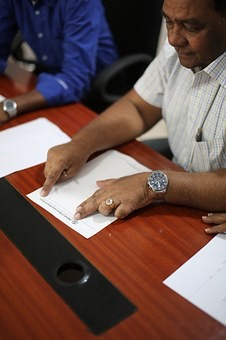 A Living Will can be general, very specific, or somewhere in between those two extremes. A common statement in a Living Will is to the effect that if the Maker suffers from an incurable, irreversible illness, disease, or condition and that the Maker's attending physician determines that the condition is terminal, the Maker has chosen and direct that life-sustaining measures that would serve only to prolong dying should be withheld or discontinued.  If that is all that is said, that is a very general and non-specific Living Will.
But that leaves a great deal to the imagination and determining the Maker's specific desires in particular circumstances may be difficult. More specific Living Wills may address the Maker's wishes in very specific circumstances including the following or more:
Use of a feeding tube,

Artificial (intravenous or IV) hydration,

Use of medication or other treatments for relief of pain,

Use of any or specific antibiotics,

Cardiopulmonary resuscitation (CPR),

Life-support equipment, including ventilators,

A do not resuscitate (DNR) order,

Acceptance of surgery of more than a specific number of hours, often two, or refusal of surgery of more than a specific number of hours, often two.
With those specific examples (and many more are possible), a Living Will can get into fine detail as to what the Maker does or does not want in terms of medical treatment if incapacitated. But life can present strange and unanticipated challenges.  No one can think of every possibility.  So, you may want someone to be ready to help make decisions when hard decisions must be made.  That person is your health care surrogate. As a result, it is often wise to have both a Health care Surrogate designation as well as a Living Will.
The Florida Bar and the Florida Medical Association have offered a form for a Living Will, Florida Statutes Section 765.303. This form can be downloaded here. This is a very general form and is not recommended if you have any wishes that differ in any way from this form.
If you have any questions, give The Idlewild Foundation a call at (813) 264-8713.


About the Author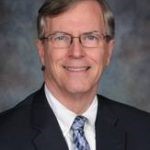 John Campbell has retired from a 40-year legal practice as a trial attorney in Tampa. He has served in multiple volunteer roles at Idlewild Baptist Church in Lutz, Florida, where he met Jesus.  He began serving as the Executive Director of the Idlewild Foundation in 2016.  He has been married to the love of his life, Mona Puckett Campbell, since 1972.