Romans 12:6-8
6 We have different gifts, according to the grace given to each of us. If your gift is prophesying, then prophesy in accordance with your faith;
7 if it is serving, then serve; if it is teaching, then teach;
8 if it is to encourage, then give encouragement; if it is giving, then give generously; if it is to lead, do it diligently; if it is to show mercy, do it cheerfully.
That is quite a list of spiritual gifts. Prophesying, or truth-telling, serving, teaching, encouraging, giving, leading or administration, and mercy. Elsewhere Paul gives different gifts, 1 Corinthians 12:28-31 and Ephesians 4:11-13 and in those other two listings does not reference the gift of giving. Regardless, there really is a gift of giving, although it is one we do not hear about much.
Part of the reason the gift is not spoken of much is that one of its most common characteristics is that givers generally prefer to stay out of the limelight. The Institute for Basic Life Studies lists the characteristics of a person with the spiritual gift of giving as:
• Givers particularly enjoy preventing waste by exercising wisdom and accountability.
• A giver gets joy by finding less costly ways to do things, whether the cost is measured in time, money, or energy.
• Their families often think givers are very stingy—much too concerned about counting pennies—but the people to whom they give think they are extremely generous.
• Givers like to stay out of the limelight, often giving anonymously in order to avoid recognition for their giving.
• Givers evaluate spirituality in terms of resources, accountability, and dependability.
• Saving resources brings a giver almost as much pleasure as giving them, because they regard saving as the key that opens the door to even more resources. They seem to be able to accumulate savings, even in hard times.
That call to anonymity is no surprise to anyone who knows a giver. As with the other spiritual gifts, even if the gift is not yours, does not mean that you never show it in your words, deeds and life. You may not have the gift of mercy, just to mention one, but mercy is still something all Christians are called to exhibit in their lives.
Matthew 5:7
7 Blessed are the merciful,
for they will be shown mercy.
Jesus rebuked the Pharisees for their lack of mercy, using the words of King David:
Matthew 12:7
7 If you had known what these words mean, 'I desire mercy, not sacrifice,' you would not have condemned the innocent.
The references go on and on including Matthew 23:23 and the parable of the good Samaritan and its conclusion at Luke 10:37.
I especially like the comments of Randy Alcorn in The Treasure Principle as he writes,
"Suppose God wanted to fulfill His plan of world evangelization, reach the unreached, and help an unprecedented number of suffering people. What gifts would you expect Him to distribute more widely? Wouldn't a primary one be the gift of giving? And what might you expect Him to provide for those to whom He's given that gift? Why not unprecedented wealth to meet those needs and fund outreach to people of every tribe, nation, and language?
Look around. Isn't that exactly what God has done? There's greater wealth among God's people, especially in the Western world, than there has ever been in human history. The question is, what are we doing with the wealth He's entrusted to us?"
Randy Alcon has a solid point. We can see preachers, teachers, leaders and more. We train leaders and teachers and Pastors, however, we can't look around and see very many examples of generous giving because of the desire of most persons with that gift having a sincere wish for anonymity. And we don't offer training on giving either.
There is a Biblical foundation for that anonymity. Jesus Himself called for something like that:
Matthew 6:1-4
1 "Be careful not to practice your righteousness in front of others to be seen by them. If you do, you will have no reward from your Father in heaven.
2 "So when you give to the needy, do not announce it with trumpets, as the hypocrites do in the synagogues and on the streets, to be honored by others. Truly I tell you, they have received their reward in full.
3 But when you give to the needy, do not let your left hand know what your right hand is doing,
4 so that your giving may be in secret. Then your Father, who sees what is done in secret, will reward you.
On the other hand, we are to let our light shine so that others may see Christ in us. Matthew 5:16. We have missionaries give their testimonies of the ways God has worked so well in their lives through their service. Likewise the Israelites gave freely and publicly in the making of the tabernacle. Exodus 35:20-29. Public testimonies of giving and service are not sinful with the right heart and motive. Encouraging others to give is anything but the wrong motive. Paul often did just that.
In 2 Corinthians 8, Paul spoke of the generosity of the Macedonian churches to encourage the people of Corinth. He called on the church of Corinth to prove its heart by its generosity.
2 Corinthians 8:24
24 Therefore show these men the proof of your love and the reason for our pride in you, so that the churches can see it.
In 2 Corinthians 9, Paul makes a statement that shows clearly that there would be public recognition for generosity.
2 Corinthians 9:13
13 Because of the service by which you have proved yourselves, others will praise God for the obedience that accompanies your confession of the gospel of Christ, and for your generosity in sharing with them and with everyone else.
How can that be if giving is all in private? Because Jesus and Paul both called for giving with the right heart, not for recognition but instead for the joy of giving. 2 Corinthians 9:7. Similarly, see 1 Thessalonians 2:6.
Parents should model giving and a generous heart towards God so their children see it. In fact, if they don't do that, how else will their children learn the true joy and benefits of sacrificial giving. Modeling is a huge part of parental responsibility. And the people of the church can model generosity for each other as long as their hearts and motivations are for God's glory and not a matter of their own pride.
There is an old saying that action is the blossom of thought. But a blossom is not appreciated if it isn't seen. In most churches, all that is ever seen is whether the church did or did not make the annul budget. How the church made the budget is rarely known to more than a few. Perhaps that needs to be carefully modified so that people may see the good deed of giving by some in such a manner that God receives the praise. Matthew 5:16.
The Idlewild Foundation has been blessed with a gift of more than $1 million for its scholarship fund, all from one couple. That couple wanted to give anonymously and have remained anonymous because it is their heartfelt wish for God to receive all of the praise. Each year they ask for thank you letters but want the letters and the praise to be directed to God. 2 Corinthians 9:11.
2 Corinthians 9:11
11 You will be enriched in every way so that you can be generous on every occasion, and through us your generosity will result in thanksgiving to God.
Amen!


About the Author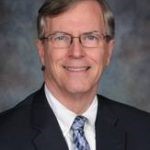 John Campbell has retired from a 40-year legal practice as a trial attorney in Tampa. He has served in multiple volunteer roles at Idlewild Baptist Church in Lutz, Florida, where he met Jesus. He began serving as the Executive Director of the Idlewild Foundation in 2016. He has been married to the love of his life, Mona Puckett Campbell, since 1972.