But there are too many needy! I can't make a difference.
Wrong!
A little boy was walking along the beach, watching the waves, sea gulls and looking for shells in the surf after a big storm.
Every once in a while, the boy would pick up a sand dollar lying at his feet and he tossed it back into the waves. Then he kept walking. He went a few more feet and threw in another sand dollar. Then another and another.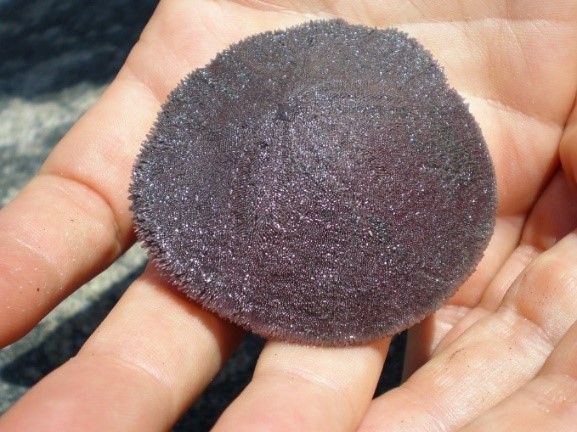 A man watching stopped and asked the boy, "What are you doing?" The boy picked up another sand dollar and showed it to the man.
Then he said, "These sand dollars are alive. They get washed up here on the shore by storms, but they can't get back into the water by themselves. If they stay out of the water too long, they die."
The man looked down the beach and saw thousands of sand dollars and as an adult, he knew what the young boy was saying was true, but the job was too big for him. "There are thousands and thousands of sand dollars. Do you really believe what you're doing can make a difference?"
The boy stopped, picked up another sand dollar and threw it back in the water. Then he said to the man, "I made a big difference for that one… didn't I?"
Just because you can't do everything for everybody, doesn't mean you should do nothing for anybody.
Pick one problem of the many troubling our world. Try hunger, a problem that is epidemic throughout the world and a far lesser problem (although it is still felt) in America. The estimates are that 25,000 children throughout the world will die of starvation each day this year. That is more than 1,000 per hour, dead! Many more are harmed mentally and physically by starvation. In a country where literally tons of food are thrown away every hour, can we really say we should do nothing?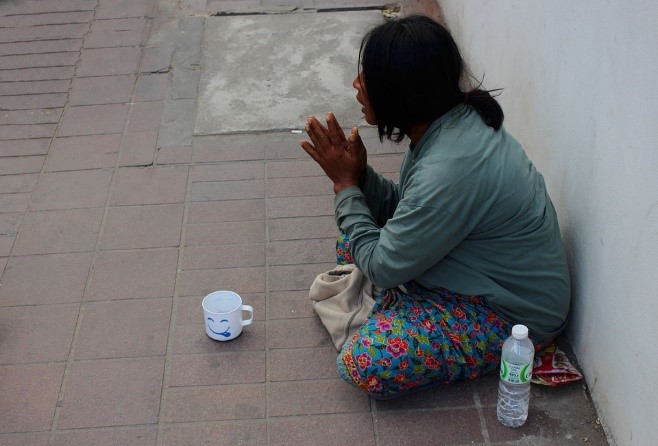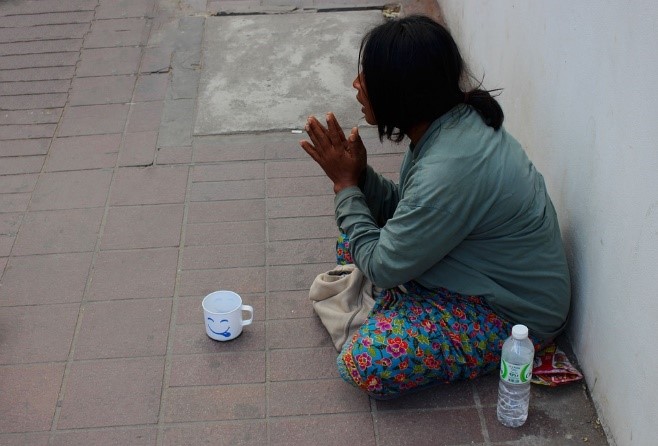 Of course, there is no way to send our waste food to different parts of the world, but there are ways we can help. No, we can't solve the problem world-wide. But does that mean we should make no effort, or leave it up to the government?
God's Word is clear on our responsibility.
1 John 3:16-19
16 This is how we know what love is: Jesus Christ laid down his life for us. And we ought to lay down our lives for our brothers and sisters.
17 If anyone has material possessions and sees a brother or sister in need but has no pity on them, how can the love of God be in that person?
18 Dear children, let us not love with words or speech but with actions and in truth.
19 This is how we know that we belong to the truth and how we set our hearts at rest in his presence.
James 2:14-17
14 What good is it, my brothers and sisters, if someone claims to have faith but has no deeds? Can such faith save them?
15 Suppose a brother or a sister is without clothes and daily food.
16 If one of you says to them, "Go in peace; keep warm and well fed," but does nothing about their physical needs, what good is it?
17 In the same way, faith by itself, if it is not accompanied by action, is dead.
Luke 14:12-14
12 Then Jesus said to his host, "When you give a luncheon or dinner, do not invite your friends, your brothers or sisters, your relatives, or your rich neighbors; if you do, they may invite you back and so you will be repaid.
13 But when you give a banquet, invite the poor, the crippled, the lame, the blind,
14 and you will be blessed. Although they cannot repay you, you will be repaid at the resurrection of the righteous."
God has made a call for the poor and oppressed among and around us. Isaiah 58 tells the story of God's reaction to His peoples' religious actions when the poor and oppressed are ignored. God's reaction to such religiosity is somewhat stark.
Isaiah 58:6-10
6 "Is not this the kind of fasting I have chosen:
to loose the chains of injustice
and untie the cords of the yoke,
to set the oppressed free
and break every yoke?
7 Is it not to share your food with the hungry
and to provide the poor wanderer with shelter—
when you see the naked, to clothe them,
and not to turn away from your own flesh and blood?
8 Then your light will break forth like the dawn,
and your healing will quickly appear;
then your righteousness[a] will go before you,
and the glory of the LORD will be your rear guard.
9 Then you will call, and the LORD will answer;
you will cry for help, and he will say: Here am I.
"If you do away with the yoke of oppression,
with the pointing finger and malicious talk,
10 and if you spend yourselves in behalf of the hungry
and satisfy the needs of the oppressed,
then your light will rise in the darkness,
and your night will become like the noonday.
Romans 12:13
13 Share with the Lord's people who are in need. Practice hospitality.
Proverbs 14:21
21 It is a sin to despise one's neighbor,
but blessed is the one who is kind to the needy.
Proverbs 22:9
9 The generous will themselves be blessed,
for they share their food with the poor.
Deuteronomy 15:10-11
10 Give generously to them and do so without a grudging heart; then because of this the LORD your God will bless you in all your work and in everything you put your hand to.
11 There will always be poor people in the land. Therefore I command you to be openhanded toward your fellow Israelites who are poor and needy in your land.
See also Matthew 25:34-45 which ends with a clear statement of Jesus' heart for those in need.
Matthew 25:45
44 "He will reply, 'Truly I tell you, whatever you did not do for one of the least of these, you did not do for me.'
There are, of course many more verses like those. In the Old Testament, the wealthy farmers were instructed not to pick all the grain from their fields. They were to leave some grain for those in need to pick. Leviticus 23:22.
What can you do? A lot. You have multiple options.
Step one requires you to recognize that there is a direct call from God for you to support the church. Whether you chose to call this a tithe or not matters little. (See our article Does the New Testament teach that New Testament believers should tithe? for our thoughts on this). God has called us to give for the upkeep of His church, the bride of Christ.
1 Corinthians 16:1-2
1 Now about the collection for the Lord's people: Do what I told the Galatian churches to do.
2 On the first day of every week, each one of you should set aside a sum of money in keeping with your income, saving it up, so that when I come no collections will have to be made.
Step two is to select an appropriate and solid charity to which you can make meaningful donations. Start with an Internet site that vets charities to help you avoid charities that give more to themselves than to their beneficiaries. Check out Charity Navigator, Global Impact, GuideStar, among others. See the U.S News and World Reports article How to Tell if a Charity is Legitimate to learn more. Make it a charity that fit your interests and passion. If you need ideas, call The Idlewild Foundation at 813-264-8713 and we would be pleased to discuss where your heart would be inclined to direct your support.
Step three is to decide how much you can and should give. Ask God if you should trim your expenses and your lifestyle to meet His calling for generosity to those in need. We are so blessed in America with wealth beyond that of even the wealthiest people of a hundred years ago, much less centuries ago. What would King Solomon have given for air conditioning, electric lights at night, modern medical care or a chariot with the brand Cadillac™?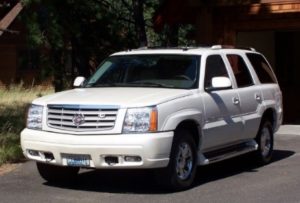 Your goal can never be to save every sand dollar. But you can make a difference to many.
This topic about helping those in need doesn't end here. Many will still turn away for personal reasons. Perhaps they believe their budget is too tight, their own needs are too great, they just don't care enough to give, or other reasons too numerous to list. What do those people miss when they hold onto what God has given them? See our next article, What About Helping Those In Need, Part 2, as we see what we have missed – a lot!


About the Author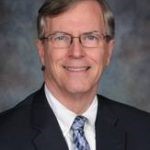 John Campbell has retired from a 40-year legal practice as a trial attorney in Tampa. He has served in multiple volunteer roles at Idlewild Baptist Church in Lutz, Florida, where he met Jesus. He began serving as the Executive Director of the Idlewild Foundation in 2016. He has been married to the love of his life, Mona Puckett Campbell, since 1972.