Many people have written that money can't buy happiness and have joked about it. Here are few examples of sayings, most anonymous, relating to money's power and its ability to deliver happiness:
Money can't buy happiness; it can, however, rent it. 

Whoever said money can't buy happiness, didn't know where to shop.

All I ask for is the opportunity to prove that money doesn't buy happiness.

Money can't buy happiness, but it can buy you the kind of misery you prefer.

Money may not buy happiness, but it surely helps one look for it in more interesting places.

Money won't buy happiness, but it will pay the salaries of a large research staff to study the problem.

Money can't buy happiness — but somehow, it's more comfortable to cry in a Porsche than in a Hyundai.

Money, if it does not bring you happiness, will at least help you to be miserable in comfort. Lord Mancrof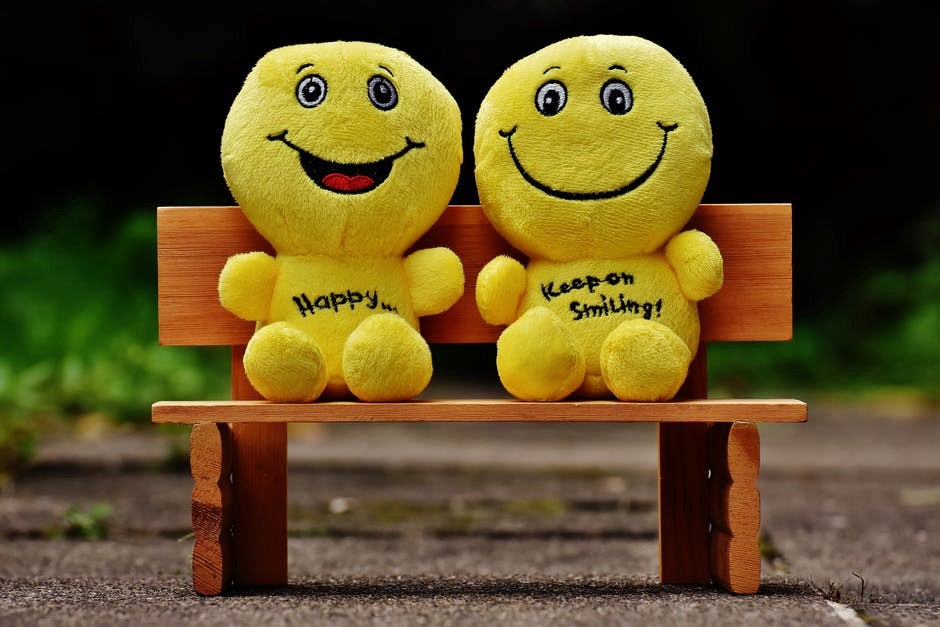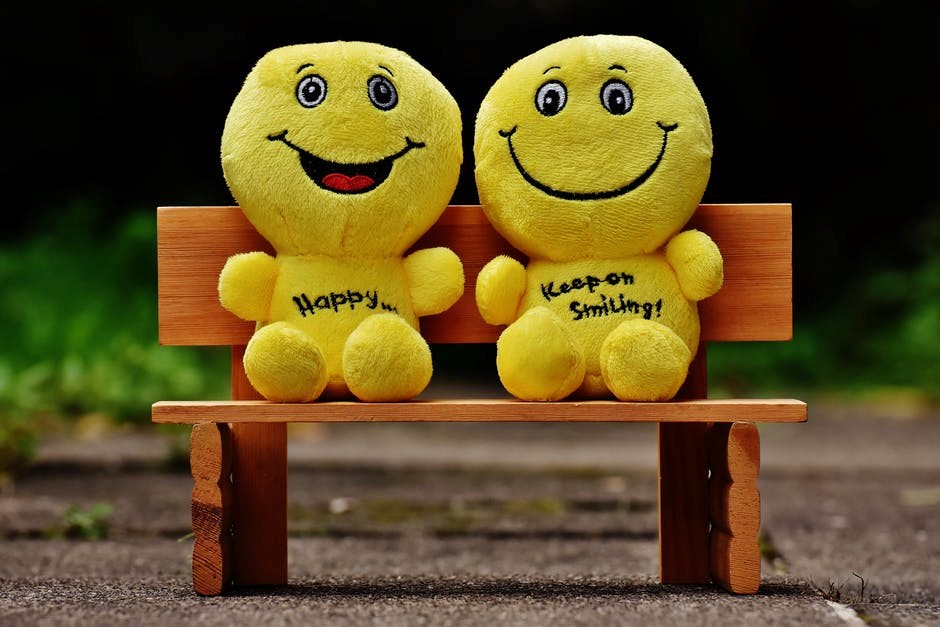 But this is not a joking matter. Those quotes show that many would prefer to try wealth and offer their own personal opinion later about whether it can lead to happiness for them. That is true despite the undisputable fact that we live in the wealthiest country in history; but finding truly happy people can be a struggle. In the wealthiest areas, it is far easier to find drug users and drug abusers than happy people.
But just consider this. There may be a way money can make you happy – give it away! Instead of giving out of obligation, I am referring to the kind of cheerful giving the apostle Paul wrote about in 2 Corinthians 9:7.
2 Corinthians 9:7 
7       Each of you should give what you have decided in your heart to give, not reluctantly or under compulsion, for God loves a cheerful giver.
1 John 3:17-18
17     If anyone has material possessions and sees a brother or sister in need but has no pity on them, how can the love of God be in that person? 
18     Dear children, let us not love with words or speech but with actions and in truth.
Giving with joy is good, socially necessary, and it does reflect the kind of heart Jesus had for those in need. See Matthew 25:31-46.
A look at what the Bible says about generosity and helping those in need will help us get where we need to be. What has God said about generosity and how have God's people responded and displayed generosity through the years? The short answer is, "A lot!" God has given us many lessons both by instruction and by example to show His heart for radical generosity. While there is no better example than the cross and the sacrifice of Jesus for our redemption, there are many stories, parables and lessons throughout the Bible.
Let's start "in the beginning …" it was at the moment of creation that God made our world and set the stage for our lives. At that moment, God saw His creation of mankind was better than just "good."
Genesis 1:31
31     God saw all that he had made, and it was very good. And there was evening, and there was morning—the sixth day.
Thereafter, God has given many directions to His people to be kind and generous to those in need. In Deuteronomy 15 God gave clear directions for His chosen people to "liberally" give to those who had been in slavery and were in need.
Deuteronomy 15:10-11
10     Give generously to them and do so without a grudging heart; then because of this the Lord your God will bless you in all your work and in everything you put your hand to.
11     There will always be poor people in the land. Therefore I command you to be openhanded toward your fellow Israelites who are poor and needy in your land.
Deuteronomy 15:14
14     Supply them liberally from your flock, your threshing floor and your winepress. Give to them as the Lord your God has blessed you.
One important part of this instruction from God is that generosity was to include more than just money. The wealthy were instructed to give of their flocks and threshing floor contents. They were to be giving "openhanded" to those in need and they were to give whatever would meet those needs. The lesson is clear, true generosity is about far more than just giving money.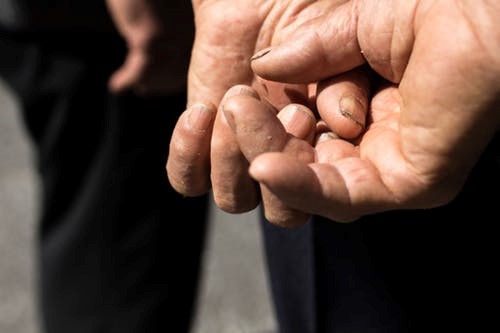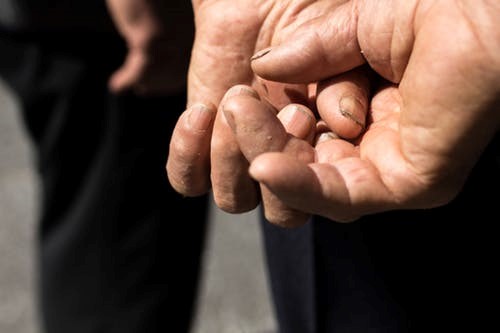 God's heart for the less fortunate was shouted out to His people in the Old Testament. Passages such as Isaiah 58 illustrate God's heart of compassion for those in need. God did not want religious ceremony like fasting or wearing humble clothes to predominate. Instead, God wanted then, and still wants now, for His followers to live out His concern for the hungry and poor.
Isaiah 58:5-9
5       Is this the kind of fast I have chosen,
only a day for people to humble themselves?
Is it only for bowing one's head like a reed
and for lying in sackcloth and ashes?
Is that what you call a fast,
a day acceptable to the Lord?
6       "Is not this the kind of fasting I have chosen:
to loose the chains of injustice
and untie the cords of the yoke,
to set the oppressed free
and break every yoke?
7       Is it not to share your food with the hungry
and to provide the poor wanderer with shelter—
when you see the naked, to clothe them,
and not to turn away from your own flesh and blood?
8       Then your light will break forth like the dawn,
and your healing will quickly appear;
then your righteousness will go before you,
and the glory of the Lord will be your rear guard.
9       Then you will call, and the Lord will answer;
you will cry for help, and he will say: Here am I.
Throughout Proverbs there is wise counsel given by God through Solomon about His people's calling to be generous to those in need. See Proverbs 14:21, Proverbs 14:31, Proverbs 17:5, Proverbs 21:13, Proverbs 22:9, Proverbs 22:16, Proverbs 22:22-23, Proverbs 28:27, Proverbs 29:7, Proverbs 31:9, among others.
That call to generosity continues in the New Testament including Matthew 5:42, Matthew 6:2-4, Matthew 25:35, Luke 12:33-34, Luke 14:12-14, Acts 4:32-35, Acts 20:35, Romans 12:13, 2 Corinthians 8, 2 Corinthians 9, Galatians 2:10, Galatians 6:2, Ephesians 4:28, 1 Timothy 6:17-19, James 1:27, James 2:14-17, Hebrews 13:16, and 1 John 3:17-18 among many others.
Generosity is more than money
But for most people, money is scarce. Does being generous mean a person has to give it all like the widow? (Mark 12:41-44). No. That story from the life of Jesus was not a call for all believers to give every last cent. It was illustrative of the heart of generosity as opposed to the heart of pride. It was a contrast in extremes, not a command.
Still, how can people be generous when money is tight? Easy, by being generous with gifts God has given them other than money. The passage above from Isaiah 58 shows that the generosity called for by God may be housing, food, and clothing. Similarly:
Proverbs 22:9
9       The generous will themselves be blessed,
     for they share their food with the poor.
and
Galatians 6:2
2       Carry each other's burdens, and in this way you will fulfill the law of Christ.
Inviting people to dinner, Luke 14:12-14, speaking up for those unable to do so, Proverbs 31:9, sharing food, Proverbs 22:9, are among many other ways anyone, no matter how short money may be, can be generous.
The opportunities greatly expand when you consider how many different creative ways there are to be generous. You can, to use the time-tested alliterated word-selection, give from one or more of your Time, Treasure and Talents. Ways to do that include many opportunities:
Volunteering your time
Many of the best gifts are of precious time, not money. A senior in assisted living may not have need of money and probably has little ability to get out and spend it. That senior may have plenty of money but also may have loneliness that could be filled with an hour or two or your free time a week. Phone calls and letters matter as well to people who cannot get out.
Many nonprofits and most churches would be hard pressed to provide their best service without many people volunteering their time and talents as well as their treasures to help their favorite cause. Volunteer services help both the targeted beneficiaries and the volunteer. Volunteers satisfy their personal values, meet social and community needs, fulfill personal needs to contribute and benefit society, and have opportunities for their own personal growth through learning new skills and meeting new people.
Give used goods
This is another opportunity to be generous that benefits those in need, a non-profit, and perhaps yourself as the donor. Regularly cleaning closets and storage and donating clothes not worn in recent years (that may no longer fit anyway) benefits everyone involved.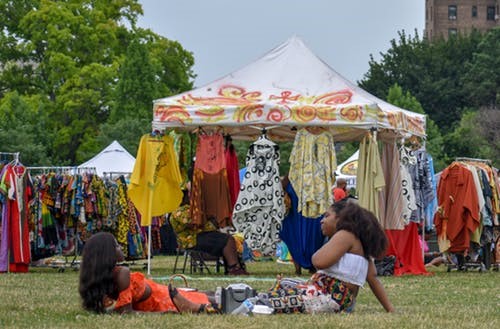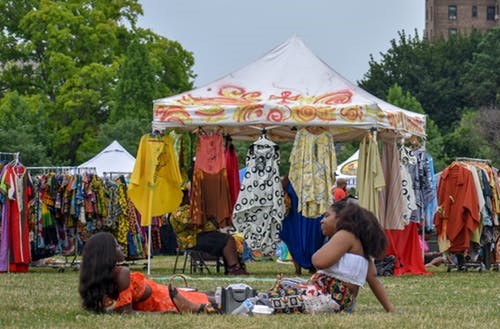 The old saying, "one man's junk is another man's treasure" is true in the area of being generous with your used items. Old toys may sit in a toybox or closet for years. Instead, they could be donated and serve their purpose more than once for two or even more families of children. Books that have been read and will likely never be reread can be donated and provide learning and entertainment to people unable to buy new books. Old games and puzzles should be similarly recycled.
These things aren't doing any good at all sitting in a closet or on a shelf getting older without being used or worn. That is a waste. Let your used stuff be a blessing instead.
Join with others
There truly is strength in numbers. Ecclesiastes 4:12. One good example is Amazon Smile. The online retail giant Amazon used the idea of the strength of its enormous sales volume to offer a charitable benefit. The benefit is tiny for most purchases, only .5% of the online purchase price. However, as of November, 2018, Amazon has donated over $105 million to charities chosen by its customers. One half of one percent adds up; no gift is too small to be meaningful.
The ways you can be generous are limited only by your imagination. Amazon Smile is only one of many opportunities to serve begun with creative insight. There are credit card companies that give accumulated rewards points to selected charities. Not having much money doesn't prevent you from donating something like your credit card reward points. Ask and see if yours will allow donations of accumulated points.
Another charitable practice that is much older that produces eternal benefits can also be seen in the 7 minute video A Handful of Rice.
Similarly, one person can accomplish a little at the home of an elderly person unable to work in the yard or clean, but a group of college students serving together can paint, clean, weed, trim and mow, transforming the heart and home of an elderly or disabled person or a couple in need.
The opportunities are almost endless.
Be creative
Even if you can't afford to give money to or buy something for a person in need, you may be able to make something for them. My wife's sister made hats for a female chemotherapy patient who had lost her hair. The cost was minimal, but the blessing was enormous.
Used books and magazines can also make an excellent gift to a shut in. Often, we throw away what could be treasures for persons unable to shop and buy freely.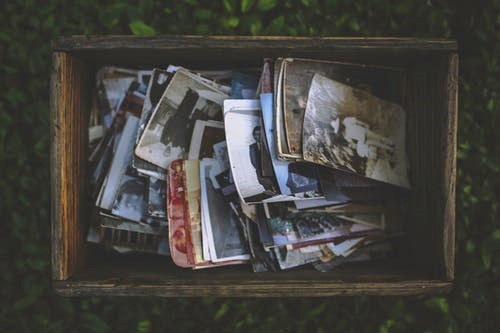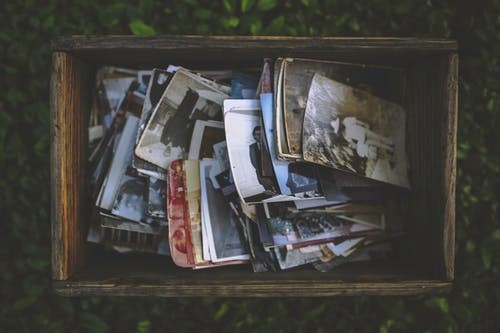 Cards for the military overseas, especially just before major holidays, baked goods for fund-raising carnivals or parties, or helping children learn sewing and crafting skills that you may have, but take for granted, can multiple the benefit that could come from your favorite hobby. The cost to you is likely minimal, but the kingdom benefit is priceless.
Conclusion
One quote gives us a good concluding thought.
"A year from now you may wish you had started today."

Karen Lamb
Get started. Now!


About the Author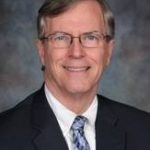 John Campbell has retired from a 40-year legal practice as a trial attorney in Tampa. He has served in multiple volunteer roles at Idlewild Baptist Church in Lutz, Florida, where he met Jesus.  He began serving as the Executive Director of the Idlewild Foundation in 2016.  He has been married to the love of his life, Mona Puckett Campbell, since 1972.