"Don't worry. Be happy!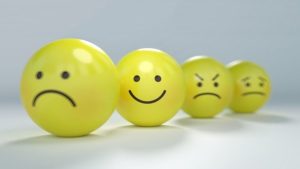 That is easier said than done by far, especially looking at our economy. 2018 was not a kind year for those watching the U.S. economy and the stock market. In 2019, 2020 and even 2021 the market has been down due to the pandemic but then came roaring back, and was significantly up overall right near the end of 2021. Then came late 2021 with supply chain difficulties and in 2022 Russia invaded Ukraine. That certainly played a part in both a dip in the markets and a rise in inflation.
And it isn't just the visible economy that can cause financial worries. In 2018, personal and household debt reached an all-time high, having risen in early 2018 to over $13,000,000,000, that is $13 trillion. It has continued to rise rapidly and by the first quarter 2020 was over $14.3 trillion. Then came the pandemic and debt rose at a phenomenal pace. Now, as we approach the post-pandemic years, those pre-pandemic debt burdens look light. We doubled that that $13 trillion in early 2021 at $27.9 trillion in April, 2021 and in January, 2022 we passed $30 trillion. It is disgusting to watch the numbers climb on USDebtClock.org as the millions pile on before your very eyes. Check it out for a reasonably accurate tally of national debt – as well as personal debt ($23.29 trillion), credit card debt ($1.13 trillion), and a lot more.
A 2018 ValuePenguin survey found that 3 out of 4 millennials worry about their financial circumstances because of their need to make monthly student loan payments. There is a lot to worry about looking at student loan debt nationally. Student loan debt was over $1.4 trillion in 2018, was over $1.6 trillion by early 2020 and is now over $1.76 trillion. If that same survey was taken now, the results might only be slightly better with some student loan debt forgiven and the hope that much more student loan debt will be "forgiven." But let's get real, someone has to pay it.
Isn't that enough to cause some worry, at least for retired folks dependent in part upon income from investments? Actually, isn't it cause for worry by those planning to retire someday if they can ever save and invest enough?
The short answer is "No!" Jesus said so.
Matthew 6:25-34
25  "Therefore I tell you, do not worry about your life, what you will eat or drink; or about your body, what you will wear. Is not life more than food, and the body more than clothes?
26  Look at the birds of the air; they do not sow or reap or store away in barns, and yet your heavenly Father feeds them. Are you not much more valuable than they?
27  Can any one of you by worrying add a single hour to your life?
28  "And why do you worry about clothes? See how the flowers of the field grow. They do not labor or spin.
29  Yet I tell you that not even Solomon in all his splendor was dressed like one of these.
30  If that is how God clothes the grass of the field, which is here today and tomorrow is thrown into the fire, will he not much more clothe you—you of little faith?
31  So do not worry, saying, 'What shall we eat?' or 'What shall we drink?' or 'What shall we wear?'
32  For the pagans run after all these things, and your heavenly Father knows that you need them.
33  But seek first his kingdom and his righteousness, and all these things will be given to you as well.
34  Therefore do not worry about tomorrow, for tomorrow will worry about itself. Each day has enough trouble of its own.
Jesus said we should not worry about anything. However, as I said above, that is easier said than done.
How is it possible to reduce financial worries? Actually, Jesus gave us a way to do that in the passage above; it is by seeking His kingdom and His righteousness first. Make Him your priority, not a one day a week event. Read the wisdom and learn more about the heart of God by starting a daily Bible reading plan. Don't just "go to church," go worship and fellowship in a church of Bible-believing loving Christians. There are no easy answers and no slick and quick solutions, only the tried and true Biblical answers.
First, pray
This is foundational. It was your wisdom (or lack of wisdom) and the wisdom of modern marketing and cultural norms that got you into your current situation. Prayer is a start toward resetting your world view and your values back to a Biblical world view and values that have stood the test of time – for thousands of years.
Prayer is communication directly with your Creator and Savior. If you can trust Him with your eternal salvation, it seems logical that you can also trust Him to help you rebuild your finances.
The Bible contains hundreds of promises from God. He has never broken one, not one. That is a better track record than I can even imagine.
Jeremiah 29:11-13
11  For I know the plans I have for you," declares the LORD, "plans to prosper you and not to harm you, plans to give you hope and a future.
12  Then you will call on me and come and pray to me, and I will listen to you.
13  You will seek me and find me when you seek me with all your heart.
His plans are for your ultimate benefit. Call on Him. Come and pray to Him. He has promised to listen.
He is owner of all. Psalm 24:1. You are not the lord over your empire or kingdom, you are only a steward or manager over all He has allowed you to have. Jesus gave us a clear image in the parable the ten minas, a story of the wealthy man who left on a trip and gave money to servants who remained. The only instruction he gave them was to put the money to work, for them to be good stewards of his money. How they treated and handled the master's money and the master's reaction tells an important story about our stewardship duties. Luke 19:11-27.
I particularly like the way C.S. Lewis describes out stewardship duties: "Every faculty you have, your power of thinking or of moving your limbs from moment to moment, is given you by God. If you devoted every moment of your whole life exclusively to His service, you could not give Him anything that was not in a sense His own already." C. S. Lewis, Mere Christianity.
Surrender your current finances and your financial future to Him. He owns the cattle on a thousand hills, Psalm 50:10, and He owns the hills themselves. He doesn't need your stuff. He gave it for you to use and for you to learn Godly stewardship through its use. He also wants you to need and want Him more, far more, than you need or want your stuff. This is where you start to seek guidance and advice from the owner of it all.
Second, look back
See what got you into whatever situation you are currently in. It helps to look back and see your mistakes. Learn from those mistakes. It is important in this process that you spot the problems and set in your heart and mind that you are finished with that way of thinking and living.
Sure, you have made mistakes. Give them to God as well and know that forgiveness is yours. Step into your financial future with a clean slate from God.
Third, get started 
There are several steps to this start:
1. Say to yourself and to God that you are ready for a change. Change can be difficult. Accept that reality and reject the continuation of life without change.
2. Stop doing anything that is increasing debt or draining income.
Yes, that means spend less. Yes, that means eat out less. Yes, that means shop less, or at least shop as a social activity without spending. Yes, that means less social activity, at least activities that cost money.
How do you know what you can and can't do? How do you know what to stop because it simply costs too much? That's the next step.
3. Start a budget. See 8 Financial Moves to Make in Your 20's (read it even if you are older than 20), Ideas for Living Better Through Stewardship and It's Time to Start Saving for ideas on starting a budget and on starting the re-make of your financial life.
4. Build giving to God into your budget.
5. Build saving for emergencies into your budget.
6. Build retirement savings into your budget.
Crown Ministries has downloadable budget guide that can help you develop your budget. Take a Financial Peace University ("FPU")course. Built into the FPU course is budget development and training with skilled facilitators. FPU is available twice a year at Idlewild Baptist Church.
Once you have taken those steps and need additional ideas, call us. The Idlewild Foundation exists to motivate, educate and facilitate generous giving. Godly stewardship is part of our mission – we would love to help. Give us a call at (813) 264-8713.


About the Author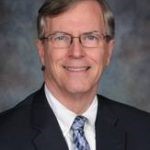 John Campbell has retired from a 40-year legal practice as a trial attorney in Tampa. He has served in multiple volunteer roles at Idlewild Baptist Church in Lutz, Florida, where he met Jesus. He began serving as the Executive Director of the Idlewild Foundation in 2016. He has been married to the love of his life, Mona Puckett Campbell, since 1972.