The Donor Advised Fund, or Giving Fund, is a powerful and amazingly simple way to manage your charitable giving. Thousands of individuals and families choose a Giving Fund because it is:
Simple – In minutes, you can open a Giving Fund online, contribute assets, and start recommending grants to your favorite charities, including Idlewild Baptist Church or The Idlewild Foundation. You can also make contributions in one year for tax purposes while prayerfully deciding what you'd like to recommend for support now or over time, even over several years. There is a link at the top of our webpage to NCF or click here to go to the page where you can start to set up your own Giving Fund.

Smart – You'll enjoy better tax benefits than giving to a private foundation. Your Fund also makes it easy to donate appreciated non-cash assets for the greatest tax advantage.

Convenient – You can track your Fund online, 24/7. You can view your balance and history, easily run a report to see all gifts to a particular ministry, set up recurring grant recommendations so checks go out automatically, and print one simple receipt at tax time.

Christian – Unlike secular donor-advised funds, the Giving Fund has Biblical guidelines. This means the money you give will only go to Christian ministries or other public charities that don't conflict with Christian values.

Anonymous – Your Giving Fund is entirely removed from public searches, and grant checks can go out from your Fund without your name on them, if you choose.

Growing – You can choose an appropriate investment strategy for your Fund and then watch it grow.

Great for families – Imagine a family conference and the discussion over what ministries or charities to give to from your Family Giving Fund. It is an opportunity to demonstrate to your children how giving happens, how generous decisions are made, how giving is and should always be a part of a faith-based life and how giving is actually fun.

For more information, go to Giving is even better with a Giving Fund, authored by the National Christian Foundation.
You make tax-deductible gifts into your Fund, and then you recommend grants from that Fund over time.
How it works:
Start your Giving Fund today by filling out a short application. It's fast and easy to do.

Make a suggested initial contribution of $10,000 or more in assets. You can generally take an immediate tax deduction for your gift and contribute as often as you like.

Select one of NCF's investment portfolios (depending on the size of your balance), which gives your Fund the potential to grow tax-free.

Recommend grants to charities from your Fund by going online or contacting NCF. You can take months – even years – to decide which causes to support, and NCF sends the grant checks out for you.

You can even create a Giving Fund for your children or grandchildren and allow them to recommend grants to charities of their choice. Let them learn the joy and blessing of giving.
If you want to learn more, go to the website of The Idlewild Foundation and click on Ways to Give on the menu, give us a call at (813) 264-8713, or call The National Christian Foundation.


About the Author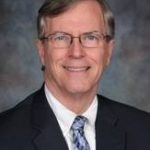 John Campbell has retired from a 40-year legal practice as a trial attorney in Tampa. He has served in multiple volunteer roles at Idlewild Baptist Church in Lutz, Florida, where he met Jesus.  He began serving as the Executive Director of the Idlewild Foundation in 2016.  He has been married to the love of his life, Mona Puckett Campbell, since 1972.