Peter was an amazing Christian. Timothy, Barnabus, and even John Mark were great evangelists, but as a traveler, evangelist, preacher, teacher, writer, and all-around Christian, no one has been greater than the Apostle Paul. His perseverance was perhaps even greater than his writing.
2 Corinthians 11: 16-29
16  I repeat: Let no one take me for a fool. But if you do, then tolerate me just as you would a fool, so that I may do a little boasting.
17  In this self-confident boasting I am not talking as the Lord would, but as a fool.
18  Since many are boasting in the way the world does, I too will boast.
19  You gladly put up with fools since you are so wise!
20  In fact, you even put up with anyone who enslaves you or exploits you or takes advantage of you or puts on airs or slaps you in the face.
21  To my shame I admit that we were too weak for that!
Whatever anyone else dares to boast about—I am speaking as a fool—I also dare to boast about.
22  Are they Hebrews? So am I. Are they Israelites? So am I. Are they Abraham's descendants? So am I.
23  Are they servants of Christ? (I am out of my mind to talk like this.) I am more. I have worked much harder, been in prison more frequently, been flogged more severely, and been exposed to death again and again.
24  Five times I received from the Jews the forty lashes minus one.
25  Three times I was beaten with rods, once I was pelted with stones, three times I was shipwrecked, I spent a night and a day in the open sea,
26  I have been constantly on the move. I have been in danger from rivers, in danger from bandits, in danger from my fellow Jews, in danger from Gentiles; in danger in the city, in danger in the country, in danger at sea; and in danger from false believers.
27  I have labored and toiled and have often gone without sleep; I have known hunger and thirst and have often gone without food; I have been cold and naked.
28  Besides everything else, I face daily the pressure of my concern for all the churches.
29  Who is weak, and I do not feel weak? Who is led into sin, and I do not inwardly burn?
Who can better teach Christians about money and generosity? Paul wrote a lot on each, and the lessons are helpful even though almost two thousand years have passed. In fact, these lessons could have been written yesterday and they wouldn't have been any more "on point" for today's world.
1. Money isn't evil, it is a tool
It is the love of money, not money itself, that is the root of so much evil. Money in and of itself does nothing: it sits on a table, in a wallet, or in an account, and is inert. It is what we do to get money and with money that is either good or evil. Is a hammer evil because it is used to strike a person instead of a nail? Of course not. But in the hands of a dangerous person, a hammer is to be feared. Likewise, in the hands of the wrong person, money is to be feared.
Money can be spent to buy food to help a child grow strong, or illegal drugs to help a person grow dependent. It is our use of money and our attitude about it that is dangerous.
The Apostle Paul fully understood the usefulness of money as a tool for evil as well as for good, and even for the transition from evil to good. He watched people steal, and responded with this admonition:
Ephesians 4:28
28  Anyone who has been stealing must steal no longer, but must work, doing something useful with their own hands, that they may have something to share with those in need.
The purpose of working is so "that they may have something to share with those in need." What a great teaching! That is similar to what Paul wrote to the church in Corinth:
2 Corinthians 9:11
11  You will be enriched in every way so that you can be generous on every occasion, and through us your generosity will result in thanksgiving to God.
God allows you to have, to be enriched, not for yourself, but so that you can be generous. And that is not just generous sometimes, it is generous "on every occasion." In other words, your money is a tool for doing good.
Money is a tool. We work hard so we can give a lot and in doing that we serve God and bring Him glory. 2 Corinthians 9:11-13. Is it wrong to have wealth? No, not if that wealth is used as a tool to serve those in need and to bring glory to God. 1 Timothy 6:17-19. By doing so they bring glory to God, bless those who are less fortunate and lay up treasures in heaven.
But any tool can be dangerous.
2. Money is to be feared
A tool can be used for good or for evil. The danger of money is in part the harm it can cause to people by its use, but it can also cause great harm to the user of money by changing that person's desires and heart.
Doubtless Paul saw that happen as he wrote to his young protégé, Timothy:
1 Timothy 6:17-19
17  Command those who are rich in this present world not to be arrogant nor to put their hope in wealth, which is so uncertain, but to put their hope in God, who richly provides us with everything for our enjoyment.
18  Command them to do good, to be rich in good deeds, and to be generous and willing to share.
19  In this way they will lay up treasure for themselves as a firm foundation for the coming age, so that they may take hold of the life that is truly life.
Apparently, people were losing sight of what money was really good for and were allowing money to become their god. As a traveling preacher and evangelist, Paul was in a good position to see that. He worked and did not ask those he served to support him, Acts 20, but he did receive offerings to help those in need, especially the church in Jerusalem, 1 Corinthians 16:1–4; 2 Corinthians 8; Romans 15:14–32. Paul took love offerings for the home church. He saw and doubtless knew those who had the ability to give more than most. He certainly saw the grip money had on some hearts.
Paul understood a basic truth; treasures require a lot of work and attention. Whatever becomes your god; money or the many alternatives like sports, alcohol, drugs, sex, etc., asks for something from you. Drugs and alcohol are addictive and demand an ever-increasing use to satisfy. The same is true for any of those lesser gods. And as Paul commented, those "gods," not only demand a lot, they cost a lot by delivering great pain and loss. As Paul put it, they found themselves, "pierced … with many griefs." 1 Timothy 6:10.
But our God is the only treasure that demands nothing and offers everything, an abundant, joyful, life to you. In fact, as Pastor Tim Keller correctly puts it in a great online video, "Jesus Christ is the only treasure who gave himself for you, who sacrifices for you … He is the only treasure who has done anything, who has already done everything, for you." The other treasures we use as substitutes for Jesus offer only temporary pleasure and they demand our lives.
3. Our money isn't "our money"
"But I worked hard for it and it's my money." I have said that as well as heard that as an excuse not to be generous. There is only one problem with that statement; it is wrong.
Well, you may have worked hard, but it is God who made you able to work, Deuteronomy 8:18, and it all comes from and belongs to God, Psalm 24:1-2. Paul certainly knew those verses well.
Moreover, Paul urged his disciples and the Christians to whom he preached and wrote to not be just generous, but to excel in generosity.
2 Corinthians 8:7
7  But since you excel in everything—in faith, in speech, in knowledge, in complete earnestness and in the love we have kindled in you—see that you also excel in this grace of giving.
There is a word easily overlooked, or at least not closely examined, as you read 2 Corinthians 8:7. It is the word "grace." What is this "grace of giving"? That is simple. Jesus did so much for us that our response of even excellent generosity pales in comparison.
He did it not because we earned it or deserved it but because of His grace. Romans 5:8.
2 Corinthians 8:9
9  For you know the grace of our Lord Jesus Christ, that though he was rich, yet for your sake he became poor, so that you through his poverty might become rich.
By giving up everything, He gave us everything and made us rich. But the riches that matter are not the dollar bills or the bank or investment account balances, it is the life He has given both for us and to us.
Those teachings by the Apostle Paul are foundational for any believer who wants to understand how God wants us to handle our … His … money. May we grow in the grace of giving!


About the Author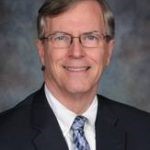 John Campbell has retired from a 40-year legal practice as a trial attorney in Tampa. He has served in multiple volunteer roles at Idlewild Baptist Church in Lutz, Florida, where he met Jesus. He began serving as the Executive Director of the Idlewild Foundation in 2016. He has been married to the love of his life, Mona Puckett Campbell, since 1972.