A Gift That Can Provide You with Income for Life
The tax laws of the U.S. are a mystery to almost all U.S. citizens. Their complexity is so great that even tax lawyers end up arguing the fine points. But there are many opportunities that are clear, and one of those opportunities allows you to make a charitable gift that will pay you income for your life! Instead of living off the income stream from REITs, CDs, or dividends, you can have a guaranteed and stream of income while also making a charitable donation and possibly gaining a deduction.
There are two life-income gifts you can make, the charitable remainder trust and the charitable gift annuity. They are significantly different.
The charitable remainder trust
A charitable remainder trust is the more complicated of the two. It can be funded with stocks and bonds, real estate or other appreciated assets. The assets are donated into a charitable trust, with the trust making annual payouts based on its market value.
The charitable lead annuity
The charitable gift annuity is similar to a commercial annuity, except part of the gift of either cash or stock qualifies for a charitable tax deduction. In exchange, you get a set amount of the original gift as a payment for life; the percent is determined by your age at the time the gift is made. Even better, a portion of the payments you receive are tax free.
Then, when you pass away, Idlewild Baptist Church can be made the residual charitable beneficiary. That means that at the time of your death, all remaining funds go to Idlewild in your name.
We recommend you contact The Idlewild Foundation, by calling at (813) 264-8713. We can recommend an adviser who can help provide you and your attorney with information to help you make the gift that is best for your financial needs and circumstances.


About the Author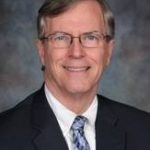 John Campbell has retired from a 40-year legal practice as a trial attorney in Tampa. He has served in multiple volunteer roles at Idlewild Baptist Church in Lutz, Florida, where he met Jesus.  He began serving as the Executive Director of the Idlewild Foundation in 2016.  He has been married to the love of his life, Mona Puckett Campbell, since 1972.