At 68 (as I write this blog article), I have accumulated a lot of stuff. We all do that to varying degrees. Since my wife and I have moved little and our home and work have been relatively stable, we probably have piled up more stuff than most.
Cars come and go, but clothes and books seem to have a way of making it to a closet and getting lost in there. (However, I will admit that I do know people who have accumulated a few cars.) Even so, my collection of shirts grows. My old suits (most unnecessary since I am retired and do not go to court) never wear out. Other stuff seems to be given to me or bought by me faster than old stuff can wear out.
Here is an idea that is not new, but fits well into this series of articles on wills, legacies, estates, and generosity – give some or all of the accumulated stuff away! The alternative is that your loved ones will have to go through closets and pile stuff into the back of SUVs or a donation truck to clean out your apartment or home.
It is more blessed to give than to receive. Acts 20:35. It also is more blessed to give than to store!


For ladies, Idlewild Baptist Church has Loft 181 where the donations go to help young ladies in foster care and others who are released from human trafficking. Imagine a young lady locked in prostitution and enslavement by her "friend." Then she is picked up by the police. She could be released back to the streets, but the likelihood that she would not return to the nightmare of trafficking is small because she has no clothes, home, income, place to live or legal means of support.
Instead, the lady can be taken to Loft 181 where she can pick out clothes and shoes and other donated articles and then be taken to a trafficking shelter or foster home and learn a new life, supported by Christians who care.
Now stop imaging this scenario – it is really happening. Your giving matters!
You can donate to ministries such as Loft 181, Idlewild Baptist Church, or The Idlewild Foundation (we support anti-trafficking ministries, adoption, other ministries of Idlewild Baptist Church). You may be able to take a tax deduction, but more importantly, you will know that the stuff that was sitting unused in your closets is now being used for a good purpose and is serving the Lord.
To get a deduction, assuming you are able to itemize your deductions, the items you donate need to be in good condition, you need a receipt from the charity, and the valuation you use should be the fair market value. See Eight Tips for Deducting Charitable Contributions.
Even better than the deduction is the fact that since you bought that stuff long ago, the cost of your generosity is only a few minutes of time to pull stuff from your closet and transport it to Idlewild.
Perhaps the best part is that your generosity becomes a part of a blessing to someone in need. I suspect their need outweighs yours.
To learn more about ways to make legacy gifts now or through your will, call us at (813) 264-8713. One of our goals is to help people create a lasting legacy through planned giving and wise gifts for the kingdom of God.


About the Author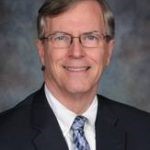 John Campbell has retired from a 40-year legal practice as a trial attorney in Tampa. He has served in multiple volunteer roles at Idlewild Baptist Church in Lutz, Florida, where he met Jesus.  He began serving as the Executive Director of the Idlewild Foundation in 2016.  He has been married to the love of his life, Mona Puckett Campbell, since 1972.