"I dare you!" Those are challenging words coming from almost anyone. Now imagine those words came from God Himself. Really! Would God do that? Would God dare anyone to do something?
He did! The book of Malachi is a series of questions and challenges by God directed at His people. One of those questions and challenges is reflected in Malachi 3:7-10.
Something is coming
There had to be some apprehension about God showing up when the prophet Malachi starts chapter 3 with these words:
Malachi 3:2-3a
2  But who can endure the day of his coming? Who can stand when he appears? For he will be like a refiner's fire or a launderer's soap.
3  He will sit as a refiner and purifier of silver; he will purify the Levites and refine them like gold and silver.
Those words suggest a challenging message is on the way, a time of cleansing and purification. What follows makes it clear that a strong message has arrived and a challenge was given.
Malachi 3:7-10
7   Ever since the time of your ancestors you have
turned away from my decrees and have not kept them. Return to me, and I will return to you," says the LORD Almighty."But you ask, 'How are we to return?'
8   "Will a mere mortal rob God? Yet you rob me.
"But you ask, 'How are we robbing you?'
"In tithes and offerings.
9   You are under a curse—your whole nation—because you are robbing me.
10   Bring the whole tithe into the storehouse, that there may be food in my house. Test me in this," says the LORD Almighty, "and see if I will not throw open the floodgates of heaven and pour out so much blessing that there will not be room enough to store it.
God is telling His people through Malachi that they are robbing Him by not tithing, by not giving to Him out of their earnings. If you carefully examine the tithe, see Does the New Testament Teach Tithing? (5/29/18) in our blog section, and examine the concept of God wanting us to give something back to Him, then it is apparent that God doesn't "need" it, but He does expect His followers to give back to Him.
The heart matters – a lot!
But more important than the actual act of giving back is the heart of the giver. Reluctant or hesitant obedience is hardly glorifying to God. Giving an offering with a reluctant begrudging heart isn't what God is seeking. God wants your heart far more than He wants your wallet. He wants all of your heart and not just the Sunday part.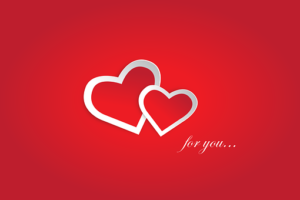 For just a few of the many verses showing that God is focusing on the heart and wants all of our hearts and lives to be focused on Him, see Deuteronomy 8:2, 1 Samuel 16:7, 1 Chronicles 29:17, Psalm 51:10, Proverbs 16:2, Isaiah 58:2-8, Jeremiah 17:10, Matthew 5:21-22, 2 Corinthians 9:7, and James 4:3. There are many others, but I just wanted to make a point about how often God said He wants all of our hearts and actions, not just a few visible acts of worship. See also God Loves a Cheerful Giver – So Be One!
But it isn't just the heart that matters
God has said He wants both our hearts and our actions. It is the complete disciple He desires, one who believes and acts on those beliefs.
Jeremiah 17:10
10   "I the LORD search the heart
and examine the mind,
to reward each person according to their conduct,
according to what their deeds deserve."
Isaiah 58 is an excellent example of how serious God is about wanting more than reluctant obedience and more than just thinking about acting, He wants our entire hearts and souls. We are to walk our talk every day of the week.
Isaiah 58:2-8
2   For day after day they seek me out;
they seem eager to know my ways,
as if they were a nation that does what is right
and has not forsaken the commands of its God.
They ask me for just decisions
and seem eager for God to come near them.
3   'Why have we fasted,' they say,
'and you have not seen it?
Why have we humbled ourselves,
and you have not noticed?'
"Yet on the day of your fasting, you do as you please
and exploit all your workers.
4   Your fasting ends in quarreling and strife,
and in striking each other with wicked fists.
You cannot fast as you do today
and expect your voice to be heard on high.
5   Is this the kind of fast I have chosen,
only a day for people to humble themselves?
Is it only for bowing one's head like a reed
and for lying in sackcloth and ashes?
Is that what you call a fast,
a day acceptable to the LORD?
6   "Is not this the kind of fasting I have chosen:
to loose the chains of injustice
and untie the cords of the yoke,
to set the oppressed free
and break every yoke?
7   Is it not to share your food with the hungry
and to provide the poor wanderer with shelter—
when you see the naked, to clothe them,
and not to turn away from your own flesh and blood?
8   Then your light will break forth like the dawn,
and your healing will quickly appear;
then your righteousness will go before you,
and the glory of the LORD will be your rear guard.
God could not make it clearer that while He loves worship, worship on one day with praise with our lips is not satisfying when the rest of our days are filled with acts that speak against the His heart. He wants all of us and at the same time He wants us to be free to pursue the things that please Him in our own personal way. See Romans 6, 7 and 8.
Do appearances matter?
But don't think that appearances don't matter – because they do! They don't fool God when the heart is wrong, but when the heart and the hands are aligned together, they do not stay hidden from either God or other people. I will come back to this point.
First, however, let's look into the heart. Once we have turned fully to Him with our entire heart, we will be blessed. And all during of our lives, we should remember that it was God who made all that we have a reality. He made it possible for us to breath, to sleep and then to wake, to eat, to work, to earn, and to save.
Deuteronomy 8:10-18
10  When you have eaten and are satisfied, praise the LORD your God for the good land he has given you.
11  Be careful that you do not forget the LORD your God, failing to observe his commands, his laws and his decrees that I am giving you this day.
12  Otherwise, when you eat and are satisfied, when you build fine houses and settle down,
13  and when your herds and flocks grow large and your silver and gold increase and all you have is multiplied,
14  then your heart will become proud and you will forget the LORD your God, who brought you out of Egypt, out of the land of slavery.
15  He led you through the vast and dreadful wilderness, that thirsty and waterless land, with its venomous snakes and scorpions. He brought you water out of hard rock.
16  He gave you manna to eat in the wilderness, something your ancestors had never known, to humble and test you so that in the end it might go well with you.
17  You may say to yourself, "My power and the strength of my hands have produced this wealth for me."
18  But remember the LORD your God, for it is he who gives you the ability to produce wealth, and so confirms his covenant, which he swore to your ancestors, as it is today.
See also Acts 17:24-25.
Appearances (visibility) matter a lot
Now that it should be clear that our hearts and lives have been blessed by God and that we should glorify Him through all that we do, including through our giving, so, I ask, "How are we doing?" This is where appearances, what we visibly do with out lives, begins to matter to God and to those around us.

It is relatively easy to know that a person is committed to God in their heart when you see that they are committed to him with their time, treasures, and talents. When a person serves by volunteering, gives enough that it is sacrificial in amount, and commits whatever abilities and spiritual gifts they have to a form or forms of service to God, that is visible to those around that person. If that same heart exists at home for family and friends, then the commitment is visible for all to see. That type of commitment delivers a strong testimony to those around the committed believer.
It is the Sunday believer and the Monday person of the world that has the opposite impact. While I consider analogies very dangerous because they can be designed deceptively, a marriage relationship can in some ways be analogous to our relationship with God. What would you think of a husband who claimed he loved his wife, praised her publicly, and acted publicly one day a week as if he was fully devoted to her, but then spent all of his free time and money the rest of the week on other women? A real and full relationship is a total commitment, not a one day-a-week commitment. Similarly, our commitment to the Creator of the world and the Sustainer of our lives is to be complete. It is a 24×7 faith that God wants. That includes the believer's commitment of finances as well as time and talents.
So, let's look back at how the Israelites responded to God's challenge in Malachi 3 and at the same time, take an honest look at our own lives and visible commitment to God.
Malachi likely cried out to God's people during the time period after 433 BC. Malachi's name means "My Messenger". Looking only at Biblical evidence, the date of the prophecy most likely was during Nehemiah's return to Persia during the period of 433 – 425 B.C. See, for example, Nehemiah 5:14 and Nehemiah 13:6. Malachi possibly supported Nehemiah's ministry.
We have no direct Biblical evidence to tell us if there was any response to Malachi's prophecy, but we can be indirectly certain that the response wasn't sufficient, at least not for long – God was silent over the 400 years after Malachi spoke. That silence was not broken until very shortly before the birth of Jesus and only in preparation for His birth.
How do we measure up in America today?
Believers today are probably closer to the spirit of the time of Malachi than the spirit of the early Christian church we see in Acts 4:32-37, at least in their behaviors, and especially in their giving. Let's see some survey and other statistics of modern American religion.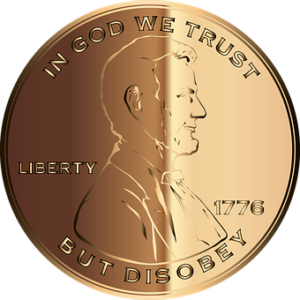 The average American church has an unhealthy 80% or more of its budget coming from 20% or less of membership with many churches heavily dependent on the generosity of relatively few wealthy families. Even worse, it is common for more than 50% of church members to not give more than a few hundred dollars a year. Evangelicals don't do much better; 37% of weekly attenders in evangelical churches don't give anything to their church. A few hundred dollars a year in giving might be a tithe if a family only made two or three thousand dollars a year in income, but that is hardly likely. Less than 5% of American church-goers tithe, although 17% claim they do. For families making a minimum of $75,000 per year, fewer than 1% tithe. The average donation by adults who attend a Protestant church in America is only $17 per week!
I have seen an estimate that if all American church-goers' incomes were reduced to poverty level and they tithed on that income, church donations would double over what they are now. I have never tried that calculation, but it is likely accurate or even low looking at the average $17 per week donation.
Imagine a small church with a membership of 100 adult couples, each of which has an average annual gross income of $45,800, the median income of the Tampa Bay region in Florida. If everyone tithed on their gross and not net income, the church's operating income would be about $458,000. But those are not real-world numbers. In reality, only about 5 percent of adult church members tithe, according to The Barna Group. That means only 5 of the 100 couples would tithe, yielding $22,900. 37% give nothing, meaning 37 of the 100 couples merely attend and give no offerings or support to their church. The remaining 58 couples give, but less than a tithe, so assume 50% of a tithe, a number likely higher than reality. That means this church operates on $155,720, just over one third of what it would be if everyone tithed and participated in God's kingdom work.
---
Imagine what that church could do in the community for God's kingdom if its income tripled!
---
So, where are you in this continuum of giving and not giving? Are you sufficiently committed to your faith that you are a tither and not an empty-handed attender? Even if you don't tithe, are you "on board" with the mission of God and the church by giving meaningfully?
We are called to be "shepherds of the church of God." Acts 20:28. Someone who goes once a week and offers no sacrifice at all financially is more of a pew warmer than a shepherd. Is there a visible financial commitment to God in your finances? Or, as the old joke goes, if you were charged in a court of law with being a Christian, would there be enough evidence to convict you?
If the answer to any of these questions is "no" or "I'm not sure," then pull out your charge card statements and your bank statements and ask yourself if God is visible at all in your finances? And ask, "If God is not visible in your finances, why not?"
Remember that this is the church that Jesus Christ suffered and died for. If your money is too important to you to give, please read Matthew 6:19-20.
Your bank and charge card statements show where your heart is. If God isn't visible in a meaningful way, then likely, His kingdom and your eternity are not in your daily view either.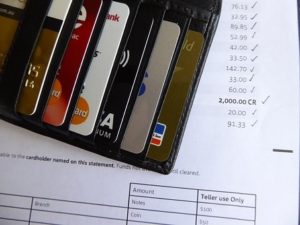 The overwhelming problem right now in America is that far too many people want the social environment the church can offer, the love, compassion, and support, but they are not sufficiently committed to be a part of the mission of the church to reach out to the rest of the community, the nation and the world for Christ. They are focused on themselves and their current needs and not the future of the church, the community, the state and our nation. May God change their hearts.
If you have any comments or questions, please call The Idlewild Foundation at (813) 264-8713. Our mission includes motivating, educating and facilitating stewardship and generosity in our community for the gospel of Jesus Christ. We need all believers to be a part of God's mission.


About the Author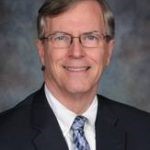 John Campbell has retired from a 40-year legal practice as a trial attorney in Tampa. He has served in multiple volunteer roles at Idlewild Baptist Church in Lutz, Florida, where he met Jesus. He began serving as the Executive Director of the Idlewild Foundation in 2016. He has been married to the love of his life, Mona Puckett Campbell, since 1972.