Money is a Tool
In our prior articles, Teaching Money to Children and Youth, Part 1, Teaching Money to Children and Youth, Part 2, and Teaching Money to Children and Youth, Part 3, The Cost of Money, we have written about teaching wise money management to children and youth. One of several lessons that hasn't been stressed yet is teaching your children that money is a tool, and sometimes a very dangerous tool at that. It isn't enough to teach that money is powerful. That can mean the power to do good to some. Unfortunately, it also means the power to do tremendous harm.
This is a lesson that should be taught well, early, and often. The Apostle Paul knew that. He wrote his young protégé Timothy:
1 Timothy 6:9-10
9  Those who want to get rich fall into temptation and a trap and into many foolish and harmful desires that plunge people into ruin and destruction.
10  For the love of money is a root of all kinds of evil. Some people, eager for money, have wandered from the faith and pierced themselves with many griefs.
and
1 Timothy 6:17-19
17  Command those who are rich in this present world not to be arrogant nor to put their hope in wealth, which is so uncertain, but to put their hope in God, who richly provides us with everything for our enjoyment.
18  Command them to do good, to be rich in good deeds, and to be generous and willing to share.
19  In this way they will lay up treasure for themselves as a firm foundation for the coming age, so that they may take hold of the life that is truly life.
Don't miss the warning! Money is a wonderful, but very dangerous, tool. Yes, it is a tool. However, it is also a horrible master. That is a lesson your children need to learn early. Would you let a five-year-old cut wood with a chainsaw? No! That is a dangerous tool. So is money, because it grabs the heart so quickly and firmly. The problem is that the fear of money is a tough lesson to teach. How can you do that?
Teaching a how to use the tool called "money"
Start with God's Word
Start where all lessons should start – with God and His Bible. There are many full lifetimes of lessons in the over 2,300 verses on money, wealth and possessions and many of them hold multiple lessons.
A foundation laid anywhere other than the Bible starts on sand and cannot last. Matthew 7:24-27. In the thousands of verses in God's Word about money, property and wealth, there is ample material for a lifetime of lessons.
Here is one place to start, with a foundation that does not even mention money.
Matthew 22:36-37
36  "Teacher, which is the greatest commandment in the Law?"
37  Jesus replied: "'Love the Lord your God with all your heart and with all your soul and with all your mind.'
Life isn't about money; it is about God. Everything we do impacts our relationship with God. In fact, everything we do is shaped by our relationship with God. That means even our decisions about what we do with money (how much we save, how much we spend, and how much we give) are spiritual decisions. God gave us so many verses about money because its misuse can damage our relationship with Him.
Once you have that foundation, one that fully accepts that your handling of money is a spiritual decision, teach using verses such as:
Ecclesiastes 5:10
10  Whoever loves money never has enough;
whoever loves wealth is never satisfied with their income.
This too is meaningless.
Proverbs 11:28
28  Those who trust in their riches will fall,
but the righteous will thrive like a green leaf.
Hebrews 13:5
5  Keep your lives free from the love of money and be content with what you have, because God has said,
"Never will I leave you;
never will I forsake you."
Matthew 6:24
24  "No one can serve two masters. Either you will hate the one and love the other, or you will be devoted to the one and despise the other. You cannot serve both God and money.
1 Timothy 6:10
10  For the love of money is a root of all kinds of evil. Some people, eager for money, have wandered from the faith and pierced themselves with many griefs.
Deuteronomy 8:18
18  But remember the LORD your God, for it is he who gives you the ability to produce wealth, and so confirms his covenant, which he swore to your ancestors, as it is today.
Philippians 4:19
19  And my God will meet all your needs according to the riches of his glory in Christ Jesus.
Romans 8:32
32  He who did not spare his own Son, but gave him up for us all—how will he not also, along with him, graciously give us all things?
Proverbs 11:1
1  The LORD detests dishonest scales,
but accurate weights find favor with him.
Proverbs 16:8
8  Better a little with righteousness
than much gain with injustice.
Matthew 6:21
21  For where your treasure is, there your heart will be also.
Mark 8:36
36  What good is it for someone to gain the whole world, yet forfeit their soul?
Don't stop there. Keep going with Luke 16:19-31, 1 Timothy 3:3, Matthew 13:22, 1 Timothy 6:17, Psalm 52:6-7, Psalm 62:10, and Luke 12:19.
Here also the potential lessons and approaches to lessons are many. Virtually anything can be a tool, depending upon the need for a tool. Choosing the best and the right tool for the job is often hard, but well worth the effort.
Proverbs 24:27
27  Put your outdoor work in order
and get your fields ready;
after that, build your house.
Proverbs 6:6-8
6  Go to the ant, you sluggard;
consider its ways and be wise!
7  It has no commander,
no overseer or ruler,
8  yet it stores its provisions in summer
and gathers its food at harvest.
Do not stop there.
Show through a life lesson that any tool can be used for evil as well as good
There actually is a name for the intense fear of money that rises to the level of a phobia, it is chrometophobia (also chrematophobia), the intense fear of money. That is not what you should teach, and it certainly is not what I am writing about. What I am saying is a respectful fear, a fear that is based on experience because money is a dangerous tool.
Any tool in the average tool chest can do either good or harm.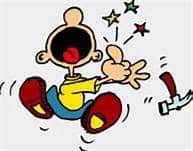 Most of us know what hammers do to thumbs when our aim is poor. Similarly, poor money choices can cause great pain and strife. Now, teach about the good money can do.
This requires you to engage your child in money decisions and in meaningful conversations. To do some of the fun things you enjoy doing as a family, it takes money. Next time you go to Disney World, Sea World, Busch Gardens, Adventure Island, the Tampa Zoo, or any of the many vacation parks that make central Florida the vacation-land of the world, let your child pay; however, pay with cash and not a credit card. Even better, have your children hand the cash to the cashier.
That works with anything that you want to do as a family, eating out, going to a movie, buying Halloween candy or new technology toys. The list of opportunities is endless.
End the lesson with a demonstration of how you are blessed. Make sure they realize others have less. Here is where there is an opportunity to make a huge difference. This is not just giving a child money to give away. While that is better than nothing, it is a small fraction of the lesson that life can teach. Rather than just hand out money, hand out time, labor and love!
Serve at a food line, deliver Angel Tree gifts, or visit a nursing home/ assisted living facility spending time with a few seniors who can show sides of life you can't show yet. Again, the possibilities are endless because the opportunities of life are endless.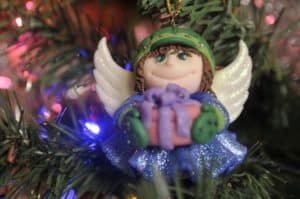 We have a lot more to share in the upcoming months. Everyone has learned "money lessons." Everyone sees life deliver lessons about money. Let's learn and share – and share and learn.


About the Author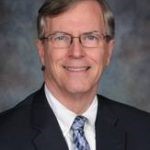 John Campbell has retired from a 40-year legal practice as a trial attorney in Tampa. He has served in multiple volunteer roles at Idlewild Baptist Church in Lutz, Florida where he met Jesus. He began serving as the Executive Director of the Idlewild Foundation in 2016. He has been married to the love of his life, Mona Puckett Campbell, since 1972.