Lessons learned from the Parable of the Friend at Night
My wife taught kindergarten for over 30 years. The last 9 of those years she was blessed to teach in a private Christian school. It was a dramatic culture shift from the public school system in Florida. In the public school system, Jesus was not permitted to be a topic of discussion she raised. For her last 9 years, it was her job to teach Jesus as well as academics. What a blessed change!
However, even in the public schools, for 35 years she taught the basics of Christian behavior, just without the name of Jesus Christ. The lessons, the behaviors encouraged, the behaviors discouraged, and the heart were always the same. It would have been better for the lessons to have been expressly based upon Christian principles, but that was not legally possible. It would have been better for the children (and for everyone) to know that the behaviors expected and encouraged, as well as the behaviors prohibited and discouraged, were not arbitrarily chosen. Our morality has a firm foundation, one that my wife could teach without restriction for her last nine years of teaching.
During those last 9 years she often had the children keep a prayer journal. Their prayers were interesting. Many times, their prayer requests would be for little "booboos," small cuts, scrapes or bruises – maybe even mosquito bites or sick puppies. Those would be little bitty requests to us, but they were huge to her five-year olds students!
Just as she needed encouragement to keep up the prayer journals because it was at times tough to pray for all the little booboos, we need that same encouragement in our prayers, our relationships, and our generosity.
The parable today does not involve a little booboo, but it does involve the idea of encouragement to pray. The best part of the encouragement in this parable is the recognition that we are being encouraged to pray to our Father, through His own Son!
1 John 2:1
1  My dear children, I write this to you so that you will not sin. But if anybody does sin, we have an advocate with the Father—Jesus Christ, the Righteous One.
The parable is one that at times involves odd behaviors. These odd behaviors were expressed, I am sure, to allow Jesus to catch the listeners' attention. Just imagine how welcome a knock on the front door would be to you in the middle of the night.
Luke 11:5-13
5  Then Jesus said to them, "Suppose you have a friend, and you go to him at midnight and say, 'Friend, lend me three loaves of bread;
6  a friend of mine on a journey has come to me, and I have no food to offer him.'
7  And suppose the one inside answers, 'Don't bother me. The door is already locked, and my children and I are in bed. I can't get up and give you anything.'
8  I tell you, even though he will not get up and give you the bread because of friendship, yet because of your shameless audacity he will surely get up and give you as much as you need.
9  "So I say to you: Ask and it will be given to you; seek and you will find; knock and the door will be opened to you.
10  For everyone who asks receives; the one who seeks finds; and to the one who knocks, the door will be opened.
11  "Which of you fathers, if your son asks for a fish, will give him a snake instead?
12  Or if he asks for an egg, will give him a scorpion?
13  If you then, though you are evil, know how to give good gifts to your children, how much more will your Father in heaven give the Holy Spirit to those who ask him!"
Different friends would react to such a request in different ways, some not at all pleasant, when the children are woken up and the crying starts. I know "a friend loves at all times …" Proverbs 17:17, but did it have to be midnight? But there is an element of this parable that is easily missed, and that is its context.
Immediately before this parable, Jesus has taught His disciples what is commonly referred to as the Lord's prayer. Luke 11:1-4. That teaching began with a great request from one of his disciples, "Lord, teach us to pray, just as John taught his disciples." Jesus taught the Lord's Prayer as a model and then immediately told this parable of the friend at night.
Imagine what it would take and how desperate you would have to be to need to go to a friend's house in the middle of the night and wake that friend and family up! Pretty desperate. This man in the parable was that desperate. He was bound by social custom to provide food for the traveler who dropped in. If he failed, it would be a social disgrace. The desperation the man had to be feeling is even more identifiable when you see that the disruption of this midnight visit is certain. Most homes of that day and age were small, one room homes. The interruption was certain to wake the entire family.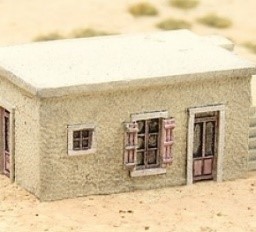 Verse 8 refers to the requester's "shameless audacity." The ESV translates that word as "impudence." The NLT translates it as "shameless persistence." Those translations are of the Greek word, anaideia. which includes all of those concepts and more. This word means to convey that this was truly outrageous behavior.
One obvious lesson here for the believer and for the church is that we are being encouraged to pray to the One who can grant our prayers. Despite that, prayer in the American church remains weak, perhaps even anemic in some churches. Prayer in church and prayers by believers can become rote, a mechanical or memorized repetition, said rather than prayed!
God tells us a lot about prayer. James, the half-brother of Jesus, has a nickname because of his prayers – "old camel knees." The message is plainly that he spent so much time in prayer that his knees were calloused. James wrote to us about prayer with two passages that speak of his love for prayer and his wish for heartfelt prayer from other believers:
James 4:1-5
1  What causes fights and quarrels among you? Don't they come from your desires that battle within you?
2  You desire but do not have, so you kill. You covet but you cannot get what you want, so you quarrel and fight. You do not have because you do not ask God.
3  When you ask, you do not receive, because you ask with wrong motives, that you may spend what you get on your pleasures.
4  You adulterous people, don't you know that friendship with the world means enmity against God? Therefore, anyone who chooses to be a friend of the world becomes an enemy of God.
5  Or do you think Scripture says without reason that he jealously longs for the spirit he has caused to dwell in us?
The reference to friendship in James 4:4 is especially important because James had already identified Abraham as a friend of God, James 2:23, and Jesus referred to His followers as His friends, John 15:14-15. Here James makes it abundantly clear that you have a choice of friendships, the world or God – you cannot have both. This is similar to your choice of God or money, Matthew 6:24, and it ties in closely with the parable of the friend.
You go to God as a friend with your prayers, both individual prayers and prayers in groups of believers. And prayer, as with the friend in the parable and as James told us, at least the prayer of a righteous person, is both powerful and effective.
James 5:13-16
13  Is anyone among you in trouble? Let them pray. Is anyone happy? Let them sing songs of praise.
14  Is anyone among you sick? Let them call the elders of the church to pray over them and anoint them with oil in the name of the Lord.
15  And the prayer offered in faith will make the sick person well; the Lord will raise them up. If they have sinned, they will be forgiven.
16  Therefore confess your sins to each other and pray for each other so that you may be healed. The prayer of a righteous person is powerful and effective.
Lessons for the church and for believers
The lessons in this simple parable are many. We are to:
Reach out to God with our requests; and
Be persistent with those prayers. If a friend's persistence gets him what is needed, then our earnest prayers to a loving Father will receive even more attention and a greater response. God is far more willing than a reluctant friend.
There is another lesson hidden in this story. The lesson lies in the power of friendship. They may have been the best of friends, but there are limits to friendship. The limit appears to be having the entire family woken up at midnight. But perseverance overcomes that. There is one spot where there is a huge difference between the reluctant neighbor and God; God's door is always open, He always welcomes prayer, and He always answers, even though perhaps not in the way or at the time we desire. Matthew 7:7-8. Even better, God isn't sleeping when you come to Him with prayer! Psalm 121:3-5.
It is important to note the request that was made in the parable three loaves of bread. This was for a basic essential for life, not a request for any more than that.
My wife had wonderful success with her prayers with the little children. She bought them a prayer journal and once they had learned to write well enough, they would write their prayers and keep track of them. This is a common suggestion – and a good one. At times I have been asked to pray for someone and I have forgotten. I also have not always remembered to ask about a prayer being answered. It is a great encouragement to a believer if he or she is asked about a prayer request made days, weeks or even months earlier. And it is a great encouragement to you when you can run down the pages and see the many answered prayers.
Best of all, a journal will help you be what God has asked you to be, persistent with your prayers – and His friend.


About the Author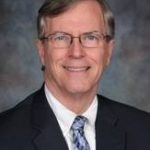 John Campbell has retired from a 40-year legal practice as a trial attorney in Tampa. He has served in multiple volunteer roles at Idlewild Baptist Church in Lutz, Florida, where he met Jesus. He began serving as the Executive Director of the Idlewild Foundation in 2016. He has been married to the love of his life, Mona Puckett Campbell, since 1972.
---
This is the sixth in a series of articles on financial and other issues facing the American church in this no longer very new millennium. These articles represent the personal thoughts and reflections of the author and are not necessarily a statement of The Idlewild Foundation. These articles are based upon parables told by Jesus and stories from the gospels on events in His life, applying His life and teachings to the lives of believers and to the church as a whole and not to any one church in particular.