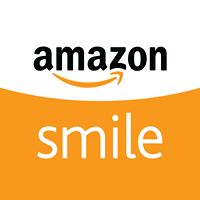 Small donations add up
in a big way!
The small things that Jesus did in His short lifetime added up in a big way. He told "little" stories called parables. As He told those stories He gave life lessons that have held true for two thousand years. He took many small steps during His short life but accomplished more than anyone else in human history. You can do one simple step today and begin to take some small steps yourself, steps that can add up over years to make a big difference.
Amazon has created a way for people to give at no cost to themselves. It is called Amazon Smile! All you have to do is change where you start your online shopping. instead of going to Amazon.com to log in, instead, go to smile.amazon.com and log in. It is the same Amazon site, the same Amazon products, the same low Amazon prices, the same Amazon shipping and even Amazon Prime works seamlessly.