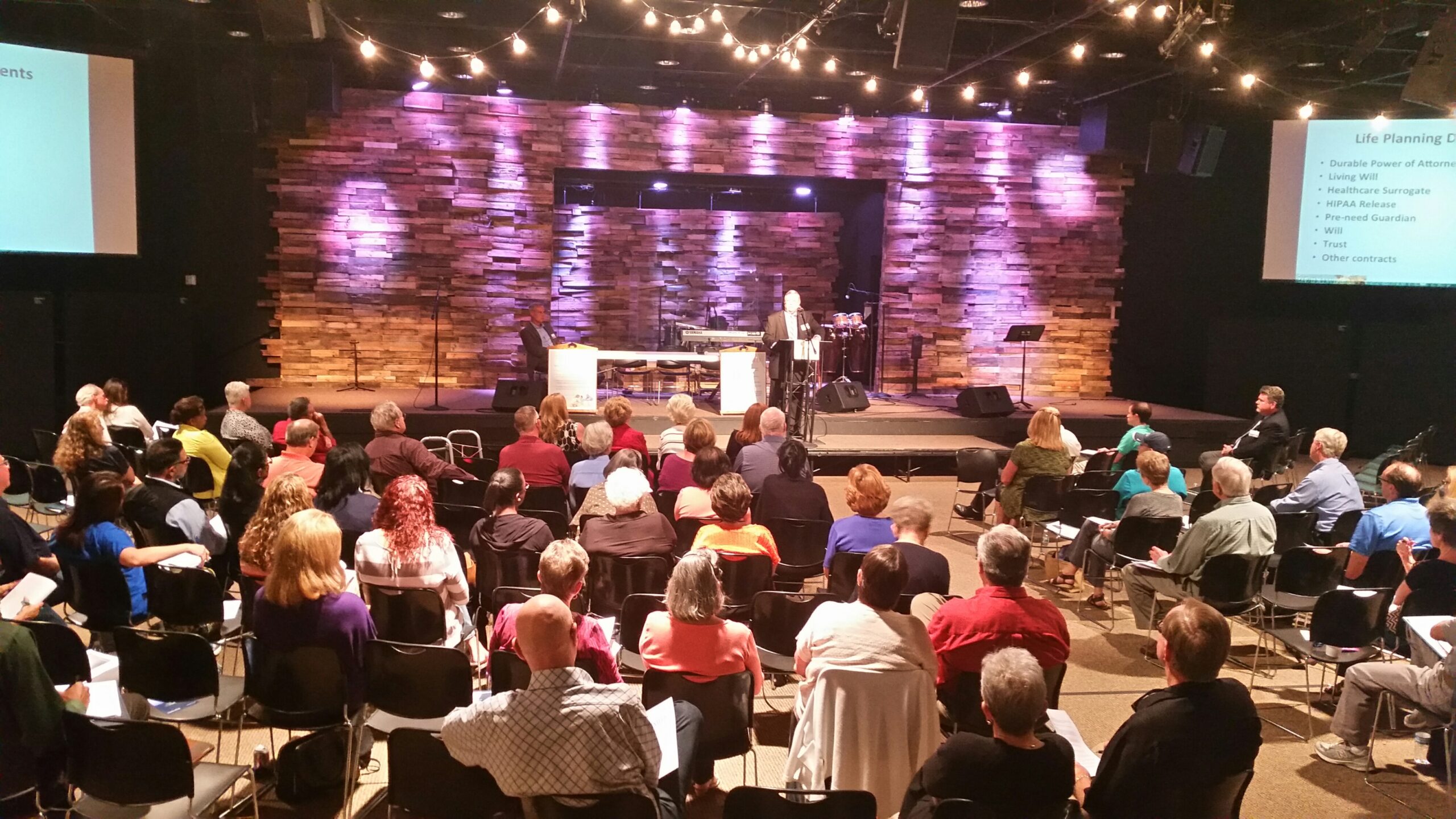 Event Details
Date & Time:
July 29
th
, 2023: 9:00 am - 10:30 am
Location
Hall 1 at Idlewild Baptist Church
18333 Exciting Idlewild Blvd
Lutz
Florida
33548
The Idlewild Foundation has worked for years to encourage legacy planning at Idlewild Baptist Church. Now, with the help of a grant from The Idlewild Foundation, Idlewild is working with Financial Planning Ministry to help all members get valuable estate planning documents at no upfront cost. A will, a trust, a special needs trust, a durable power of attorney and more can all be yours.
Many of us have delayed having legacy planning, having a will or trust and other legal documents because it's hard, complex and don't have the money to spend. No longer!
Idlewild wants to help you legacy plan and have an estate plan now and the future at no cost to you and your family. Idlewild is partnering with another ministry, Financial Planning Ministry (FPM), to obtain a Will and Living Trust and other important documents at no out-of-pocket cost to you. This seminar has been presented in hundreds of churches for nearly 40 years and it is a trustworthy and proven success. Upcoming is the third session at Idlewild. On Saturday, July 29, 2023, from 9:00 to 10:30 in Hall One,  FPM will present their In Person seminar. On Sunday, July 30 2023, from 6:00 to 7:30 PM, FPM will present the same information via their Online Webinar. Please make sure you register for the correct event. These two venues will help you understand Wills and Trusts and then you can schedule appointments to meet individually with a planner to create personalized documents that meet your needs. To learn more and/or register, click here.
That is an extraordinary opportunity –  a chance to sit down with an estate planning consultant and create a Will or Trust with no up-front cost or obligation. FPM will suggest that you consider leaving a gift from your estate to a Christian Ministry partner as part of their presentation. Giving to God is a great way to demonstrate your faith. We are excited to continue this ministry as a benefit to the family of Idlewild Baptist Church. Idlewild and FPM will offer these two presentation venues twice per year for your convenience.