I think Easter puts Christmas to shame. At least I believe it does in terms of God's display of His generosity to us. Christmas giving is, at least in theory, based upon the gifts of the Magi to Jesus, Matthew 2:1-12. More realistically, it currently more closely represents the late year hope of retailers to salvage the year with a rush of great sales. But Easter represents a gift so much greater than any Christmas gift that there is no fair comparison. Easter represents God's gifts to us of victory over death and hope over despair.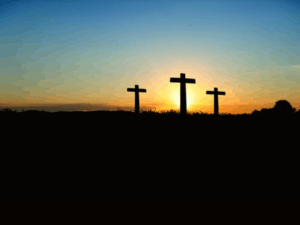 Christmas is a day chosen to replace a Roman pagan festival with a Christian celebration; however, the actual day of the birth of Jesus is lost in time. Therefore, Christmas is a day that likely has a 1/365 chance of being the right day.
Easter is another matter. Now, the day Easter is celebrated changes every year. Determining when Easter will be celebrated almost requires a degree in astronomy and math. Easter is on the first Sunday after the Full Moon date that falls on or after March 21. If the full moon is on a Sunday, Easter is celebrated on the following Sunday. That is a confusing system to use to find a date for Easter. 2019 was one of the years that demonstrates the confusion. In 2019 the March equinox in the western hemisphere happened on Wednesday, March 20, but the first full moon in spring was on Thursday, March 21, in many time zones. If the Church had used only the timing of these astronomical events, Easter would have been celebrated on March 24, the Sunday after the full moon on March 21.
However, the full moon date in March by the Church's lunar calendar was March 20, 2019, one day before the ecclesiastical date of the March equinox, March 21. For that reason, the Easter date 2019 was based on the next ecclesiastical full moon, on April 18. This is why, for example, Easter Sunday in 2019 was April 21. For 2020, the full moon after March 21 is April 7. The first Sunday after that is April 12, Easter Sunday.
Regardless of the fact that the particular day on which Easter Sunday is celebrated changes, it represents the real day, the day Jesus rose from the dead. To fully appreciate Easter, you need to broaden your view from one day to at least a full week. The last week of Jesus' life was a tumultuous week, one of traveling, noise, celebration, quiet dining, fellowship, love, prayer, weeping, fear, pain, death, and, finally, victory.
On the Sunday that started Easter week, Jesus entered Jerusalem on a donkey, and then slept in Bethany. Matthew 21, Mark 11, Luke 19, and John 12.
On Monday, Jesus cursed the fig tree, wept over Jerusalem, cleansed the temple again, and slept in Bethany again. Matthew 21, Mark 11, and Luke 19.
On Tuesday, Jesus left Bethany, preached on faith, entered Jerusalem, delivered the Olivet discourse, and again stayed in Bethany. Matthew 21, Mark 11, Luke 20, and John 12.
On Wednesday, there is no Biblical record of what was done.
On Thursday, preparations were made by Peter and John for the Passover meal, the last supper occurred in the upper room, Jesus was betrayed by Judas and captured in the garden of Gethsemane. Matthew 26, Mark 14, Luke 22, and John 14-17.
Friday was a day filled with activity, joy and pain. Jesus was tried multiple times by Anna, the Sanhedrin, Pilate, and Herod, ending with His crucifixion. Jesus died at about 3 pm and was buried before sundown. Matthew 26, Mark 14, Luke 22, and John 18.
Saturday was a day of despair. The small group of disciples and followers thought death had won and that their hopes were lost. The tomb was sealed and heavily guarded. Matthew 27.
Sunday was a day of victory as Jesus rose from His grave. Matthew 28, Mark 16, Luke 24, and John 20.
Victory over Death
Paul said it best in 1 Corinthians 15:1-8, 54-57 when he wrote:
1 Corinthians 15:1-8
1  Now, brothers and sisters, I want to remind you of the gospel preached to you, which you received and on which you have taken your stand.
2  By this gospel you are saved, if you hold firmly to the word I preached to you. Otherwise, you have believed in vain.
3  For what I received I passed on to you as of first importance: that Christ died for our sins according to the Scriptures,
4  that he was buried, that he was raised on the third day according to the Scriptures,
5  and that he appeared to Cephas, and then to the Twelve.
6  After that, he appeared to more than five hundred of the brothers and sisters at the same time, most of whom are still living, though some have fallen asleep.
7  Then he appeared to James, then to all the apostles,
8  and last of all he appeared to me also, as to one abnormally born.
1 Corinthians 15:54-57
54  When the perishable has been clothed with the imperishable, and the mortal with immortality, then the saying that is written will come true: "Death has been swallowed up in victory."
55  "Where, O death, is your victory?
Where, O death, is your sting?"
56  The sting of death is sin, and the power of sin is the law.
57  But thanks be to God! He gives us the victory through our Lord Jesus Christ.
We live in a time in which people are obsessed with living longer (not always better) and trying to avoid old age. Of course, the passage of time is inescapable, so we live in an age with an enormous amount of anger and frustration. Jesus removes the reason for that. "Where, O death, is your victory? Where, O death, is your sting?" speaks loudly and clearly that believers have a hope no one else can claim.
Hope in Place of Despair
Again, Paul put it as clearly as it can be written in 1 Corinthians 15:17-19.
1 Corinthians 15:17-19
17  And if Christ has not been raised, your faith is futile; you are still in your sins.
18  Then those also who have fallen asleep in Christ are lost.
19  If only for this life we have hope in Christ, we are of all people most to be pitied.
If darkness and nothingness were all that lay ahead, we would indeed be a pitiful bunch of deluded, self-important protoplasm. We would be no better or more important than a Mayfly, alive for a day and then gone.
But we are better and more important and we have so much more. The real hope we have is one that puts the trials and struggles of life in proper perspective, and that should align or hearts and minds with the heart and mind of God. He gave an amazing gift to us at Easter, His own Son. Christmas represents the start of Jesus' life, but Easter represents and actually is the start of our lives. God's gift to us of victory over death and hope in place of despair is worthy of a response by us.
Our Response
This is the real question – "what is your response to God's amazing generosity to us?" Here are a few ideas:
Give thanks
When someone gives to me, I say "thank you." But there are times when just the words "thank you" seems painfully inadequate. It is one thing to be given a new shirt or a cap, it is another thing altogether to be given eternal life.
The Apostle John told us:
1 John 3:16-18
16  This is how we know what love is: Jesus Christ laid down his life for us. And we ought to lay down our lives for our brothers.
17  If anyone has material possessions and sees his brother in need but has no pity on him, how can the love of God be in him?
18  Dear children, let us not love with words or tongue but with actions and in truth.
Saying thanks without more when the gift is special and more than was expected or deserved just seems inadequate. We need to do more than just words; we need to say thanks "with actions and in truth."
How? Read on.
Give your heart
God did all of this for a reason. Our sin has separated us from Him. It has been His heart to restore the relationship broken by the original sin. Isaiah 59:2. Our sins, and those of the original sin separate us from God. There is no "good" in us that could ever allow us to approach our holy God. Romans 7. "But God" are among my favorite words, especially in Romans 5:8.
Romans 5:8
8  But God demonstrates his own love for us in this: While we were still sinners, Christ died for us.
All He wants is all of you and me … all! That includes my devotion on Monday, Tuesday, and the rest of the week, not just on Sunday. It means my L.I.F.E.; my Labor through service, my Influence through my friends, neighbors, family, co-workers, and more, my Financial resources through financial generosity, giving to the church and to God's kingdom, and my Expertise, through whatever life skills and talents God has given to me. Can they each be managed for the glory of God? Yes! There is the giving of your talents through the giving of your service, expertise and influence. Since every skill and ability you have came from God, Deuteronomy 8:18, 1 Chronicles 29:11-12, and 1 Corinthians 4:7, giving some back to Him seems appropriate. There is the giving of your treasures through the donation of financial resources, all of which came to you from God. Deuteronomy 8:18 and Matthew 6:19-21. Often your most effective and passionate service to the Lord will happen when you freely give your L.I.F.E. to the One who gave so much for you.
He gave His life for you, you should give your L.I.F.E. back to Him.
Give to support His mission
Okay, you have life and hope instead of death and despair. You have an endless supply of love from the unlimited Creator of all. Here is the next, question, "Do you keep it to yourself?" Years ago I read a comment that fits this situation perfectly. We are hungry beggars who have been given an endless supply of food. Do we hoard it and jealously guard it, keeping it from others, or do we invite others to join this amazing feast? We still have an endless supply of God's love; it is never diminished by new followers joining. It would be selfish beyond belief to exclude others from His unlimited love.
There are many ways to give some of what He has given to you. There is the giving of time through the giving of labor. He gave you your first breath this morning and every one since then. He has given you every minute of time you have. Acts 17:24-25.
Oscar Hammerstein wrote a song, "You are sixteen" years ago that sums up my feeling about giving back out of my love for Jesus,
A bell is no bell 'til you ring it,
A song is no song 'til you sing it,
And love in your heart
Wasn't put there to stay –
Love isn't love
'Til you give it away.
Give away some love today. In fact, give some away every day for God's glory. God has given us life and love. Let us celebrate His generosity this Easter and also give back to Him freely. If you are not sure how or where to start, give us a call at The Idlewild Foundation.


About the Author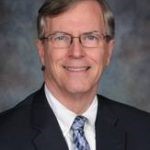 John Campbell has retired from a 40-year legal practice as a trial attorney in Tampa. He has served in multiple volunteer roles at Idlewild Baptist Church in Lutz, Florida, where he met Jesus. He began serving as the Executive Director of the Idlewild Foundation in 2016. He has been married to the love of his life, Mona Puckett Campbell, since 1972.