What makes a special Valentine's Day for 2023? No, it isn't chocolate! Well, at least it isn't just chocolate. It also isn't just roses, a romantic dinner, or any of the typical Valentine's Day gifting (although those may help). Instead of the ordinary, or even a better-than-ordinary, aim for an extraordinary Valentine's Day gift!
Breakfast in bed


This works on Valentine's Day when it falls on Saturday or when you are retired. It is tougher with screaming kids and a work day that starts at 8 am sharp.




It is the thought and the kindness that count. After all, love is kind.
1 Corinthians 13:4
4      Love is patient, love is kind. It does not envy, it does not boast, it is not proud.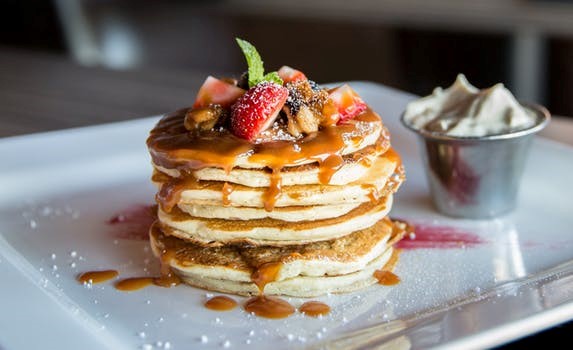 Colossians 3:13 
13     Bear with each other and forgive one another if any of you has a grievance against someone. Forgive as the Lord forgave you.
Apologize


This shouldn't be a hard one, but at times it can be difficult. Whether you were right or wrong isn't what is important in the long run, the marriage is what is important. Husbands are called to love their wives as Christ loves the church.

Ephesians 5:25-33.

And go head, be honest – sometime during the past year, you did something (or perhaps many somethings) for which you should apologize.
Ephesians 5:25-27
25     Husbands, love your wives, just as Christ loved the church and gave himself up for her 
26     to make her holy, cleansing her by the washing with water through the word, 
27     and to present her to himself as a radiant church, without stain or wrinkle or any other blemish, but holy and blameless.
Romans 12:9-10
9      Love must be sincere. Hate what is evil; cling to what is good. 
10     Be devoted to one another in love. Honor one another above yourselves.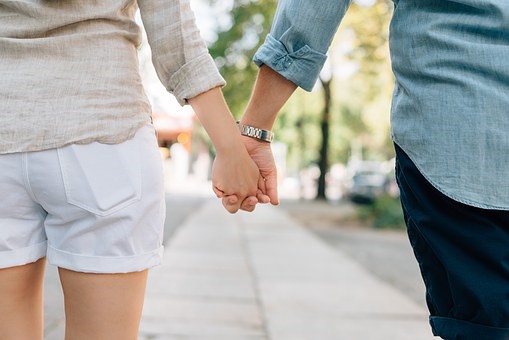 One extension of honoring your spouse that is worthy of special attention, is listening.
Listen


Put down the newspaper, the magazine, shut off the cell phone, and turn off the TV. This is a hard one for me. I love to be productive and use the dinnertime to get through the mail, especially the junk mail. I can try to justify this by saying that it frees up time during the rest of the afternoon or evening, but that is hardly valid. I can find the time later for the mail. Dinner is a special opportunity.
James 1:19
19     My dear brothers and sisters, take note of this: Everyone should be quick to listen, slow to speak and slow to become angry,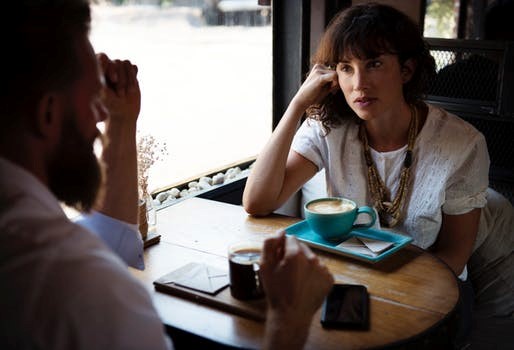 I need to listen and resist the urge to immediately offer advice on how to fix things. I am a fixer and a do-er, so this is hard.
Plan a dinner


Plan a dinner date and stick to it. Making a promise a promise and sticking to it is yet another part of honoring your spouse. Set aside the budget for a night (just one) and celebrate something. If you must resist the urge to break the budget, make it a special dinner at home. Candles are not expensive. Neither is your focused attention.
Appreciation


Let your spouse know that he or she is truly appreciated. Pick out one thing that is one of your spouse's strong points and specifically mention it in a thank you card. In fact, try two or three cards hidden where your spouse will certainly find them. Another way to demonstrate that appreciation is next!
Be generous: This is not just on Valentine's Day (especially important for you guys reading this). Be giving to your spouse. The giving need not be just money or possessions.  You can be generous in all things – love, encouragement, gifts, expressions of gratitude and appreciation, compassion, understanding, helping out around the house, and a lot more! We are called to excel in the grace of giving, 2 Corinthians 8:7,

and the giving began with Jesus.

2 Corinthians 8:9.

Using Him as a model, giving to your spouse should be an easy Valentine's decision.
Now, if you are the typical husband and you do more than one of these, you may face the question, "Alright, what did you do!" What a blessing to be able to respond and answer, "Only things I should have been doing for years!"


About the Author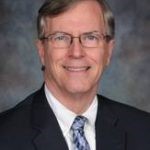 John Campbell has retired from a 40-year legal practice as a trial attorney in Tampa. He has served in multiple volunteer roles at Idlewild Baptist Church in Lutz, Florida, where he met Jesus.  He began serving as the Executive Director of the Idlewild Foundation in 2016.  He has been married to the love of his life, Mona Puckett Campbell, since 1972.