2023 should be a year of hope and challenge, and we pray it is a year with a lot more hope than frightening challenges, especially after the experience of co-vid, protests, rampant inflation and the midterm elections of November, 2022. We are truly out of the pandemic, even though the fear-mongers keep trying. We are looking forward to a year with more political hope than the past two years. We are also hoping that inflation will settle down and crime will lessen. So, let's look at a few things that we can perhaps do that will help make 2023 a better year.
• Now I will finally lose weight and keep it off!
• I am going to eat better for the new year!
• This year I will get my tax papers ready early, or at least before April 15!
• I will reduce the time I waste watching TV!
• I will start reading through the Bible and make it past Leviticus this year!
Unfortunately, what the resolution is may not really matter because most resolutions don't make it past the second week of the new year. What can help you hold on? A change in the surrounding environment of support, or more commonly, a lot of support. To make it past two weeks, we need good and Godly support and encouragement. So instead of the usual New Year resolutions by themselves, start your resolutions with a few of the following ideas.
Good and Godly support
• Start with regular attendance worshipping the God who made you and loves you. He is worthy! See 1 Chronicles 16:25 and Revelation 4:10-11.
• Join a church where the people know you and care for you.
• Join and participate in a small group where the relationships and sharing are closer than they can be in a large worship setting. A small group Bible study is the church within the church, a smaller group of people you can get a lot closer to and who can get closer to you. Bible study has real-world and real-life value. Psalm 119:105 ("Your word is a lamp for my feet, a light on my path.")
• Be open with at least one accountability partner, preferably someone from your church small group. This is someone you can share openly with about your serious resolutions for 2023.
• Track your success and failures in writing, whatever they may be, in writing. For example, if your resolution is to lose weight, track your weight loss (or gain) and your occasional setbacks. If your resolution is to read through the Bible, that means an average of three chapters per day for a full year. Schedule your goals along the way and enlist your accountability partner as an encourager, making sure your partner asks meaningful questions so you can show your growth in knowledge, and prayerfully, in wisdom.
• Never allow yourself to fall so far behind that success becomes a hopeless struggle. Losing 12 pounds a year is easily manageable. But don't wait to start until December 29!
How will this work out? Let's take a few of the more common resolutions and take a sample walk through 2023. Of course, we start with the all-time number one resolution, losing weight.
Lose Weight
Losing weight is almost always the number 1 resolution for Americans. If you combine it with the closely related eat better and get into better shape, you are nearing half of the top resolutions for almost every year. That is such a common resolution because it is relatively vague and easily forgotten even though the resolution is an admirable goal.
Don't just set a one-year goal of a specific weight. Instead, set monthly targets to help you track weight loss progress throughout the year. And don't set a goal without a plan to get there. Eat less and exercise more is a weak plan because it is too vague and non-specific. Get specific. "I will walk 30 minutes every day." "I will go to the gym 3 times a week and do 30 minutes of weights and 30 minutes of aerobic exercise of walking, running, swimming of cycling.
Yes, you will have bad days, perhaps even a bad week. But get back to dieting, exercising and don't look back. Instead, look forward to the next goal.
Specific goals with a specific plan allow you to create measurable benchmarks along the way and those allow your accountability partner to accurately track your progress.
Reduce my TV and social media time wasted
To know you are reducing your TV and social media time, you must know how much time you are spending. So start tracking your lost time in the last few months of the year. Yes, I know it is football season. Yes, I know keeping up with your 847 friends on Facebook is important. Record on a sheet of paper or Excel spreadsheet the time spent on each TV program, on each social media app and overall. Now, and only now, can you know you are really reducing the time wasted.
But the goal is not just to waste less time. Use that additional time in your day to do something good. Not sure what? Try:
•  Help around the house, work in the yard,
•  make a call to someone in your small group,
•  write a card to someone you miss,
•  start a study of a book of the Bible or an interesting topic,
•  visit someone shut-in at an assisted living facility or in a hospital room.
Don't stop there. Make this challenge even greater. If there was something you were going to watch but your resolution prompted you not to sit and watch, record your successes – as well as what you actually did instead. Once you see how much you can accomplish if you are not parked in front of the TV, computer, pad or phone, you will be encouraged to watch even less.
The possibilities are literally endless. If you want a few specific ideas for ways to make 2023 better than ever, try these:
• Forgive someone. Bury an old hatchet by recognizing that it is time to move on. You don't need to say anything to them – they likely don't remember the offense. But forgive and move on.
• Share. Speak to someone about something special God has done for you.
• Quality time. Spend quality time with loved ones. Don't just say you will do it. Life happens and things come up. Calendar specific regular time and make it a commitment, not just a hope.
• Greet people well. Next time someone says, "Good morning" to you, try responding with "Yes, God really gave us a wonderful morning today."
• Pray more. God wants to hear directly from you. Don't speak to or at God, speak with Him.
• Clean up. It will make you feel at least a little better if you clean up somewhere, at least a little and then keep it clean a few days. That pile of old magazines you haven't read or that junk mail you don't want to read – toss them!
• Become debt-free. Make 2023 the year you join Idlewild in being debt free! Take Financial Peace University, start budgeting and work to eliminate debt once and for all. It is free through Idlewild, so call the Stewardship Ministry offices and get started.
• Add some volunteering and service. 2023 will be a better year if you give more of yourself to the year, to people you know and to God.
• Write thank you notes. Remember those notes you may have had to write as a child. Try writing a few again for the Christmas gifts you received. They are an excellent way to show that you really appreciate someone's generosity.
•  Get saved or get serious. If you do not know Jesus Christ as your personal Lord and Savior, it is time – past time – to meet Him. If you do know Him, it is time to respond to His love and longing for you with more of yourself. Get serious with Him.
•  Reach back in time and write a thank you note to someone special. Think of someone who gave time and attention to you in the past. Send a thank you letter (no, not an email), and let that person know what a difference they made.
•  Consider a mission trip. Whether it is international, national or local, there are mission trips where you can immerse yourself in service with other servant-hearted people. Check our www.idlewild.org/missions for opportunities. If none of those fit your schedule or finances, keep looking. One More Child and other organizations have missions opportunities as well.
•  Family time. If your children live at home with you, have a "no phone allowed" dinner out at least once a month. If the kids separate but near, plan a family weekend. If the kids live far away, plan a trip to see them.
•  Start reading. Start with the Bible. Three chapters a day gets you through the entire Bible in a year. Consider other good alternatives as well. The library at Idlewild, the Helen Enns Memorial Library, has excellent ready opportunities.
Try for margin in your finances and your time. It is nice to have money left at the end of the month rather than days left in the month at the end of your money. It is very calming to arrive somewhere ten minutes early. It also will surprise those folks who know you are always late!
You can also get creative with your ideas. Here are a few:
•  Try a new meal. Do it at least once a month, maybe even once a week.
•  Try a new restaurant. Depending on your finances, do it once every two weeks or once a month.
•  Buy some new fruit or vegetables. Look for fruits or veggies that you have never tried before. For example, Kohlrabi is a vegetable that is related to the cabbage family.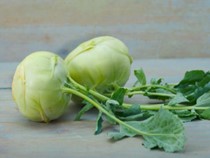 It's common in Europe and Asia and is growing in popularity around the world. It's a good source of nutrients, such as vitamin C and fiber. And you can enjoy kohlrabi raw or roasted and add it to salads, slaws, and stir-fries.
•   Pay someone a compliment every day. You will be amazed at the impact a "little" compliment will have. People respond positively to a positive attitude and a compliment.
•  Take a hike. Wherever you live, there is a place to walk. The Tampa Bat area has walking and hiking areas galore.
•  Get to know your neighbors. Most Americans know few of their neighbors. Don't be like most Americans. Don't conform to the patterns of their life. Romans 12:2. Engage with people and do the most unusual thing of all – listen to them.
•  Keep a gratitude journal. Most people take many daily blessings for granted. But writing down three things every day for which you are grateful. You will begin to see things in a new and more positive light.
•  Save a little bit every week. Set aside a few dollars every week. Two dollars a week adds up to $104 in a year. That can be spent or added to the emergency savings fund you already have (you have it because you took Financial Peace University, one of our earlier ideas).
•  Thin your herd. Go through your closet(s) and find things you haven't worn or used in two years. Donate the good clothes and shoes to a foster closet in your area or to The Salvation Army or Goodwill.
And try this for 2023. Resolve to be more generous with God. He was certainly generous with you, John 3:16, and He certainly gave His life for you. Your L.I.F.E., your Labor, Influence, Financial resources and Expertise are all gifts from God to you. Everything you have is already His, 1 Chronicles 29:11-12, so use even more this new year as a means of giving Him glory.


About the Author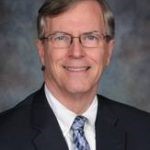 John Campbell has retired from a 40-year legal practice as a trial attorney in Tampa. He has served in multiple volunteer roles at Idlewild Baptist Church in Lutz, Florida, where he met Jesus. He began serving as the Executive Director of the Idlewild Foundation in 2016. He has been married to the love of his life, Mona Puckett Campbell, since 1972.