Thanksgiving has become less of a true holiday for giving thanks, and instead, it has morphed into a day (or more) off where eating, shopping, and football have become central. There is a lot wrong with that and it starts with the lost reason for celebrating Thanksgiving in the first place. As can so easily happen as a time of remembrance and celebration changes over time, we have lost sight of the rich meaning and history of Thanksgiving. We have also lost sight of some features of the original celebration that should be restored to the day of giving thanks to make it more meaningful.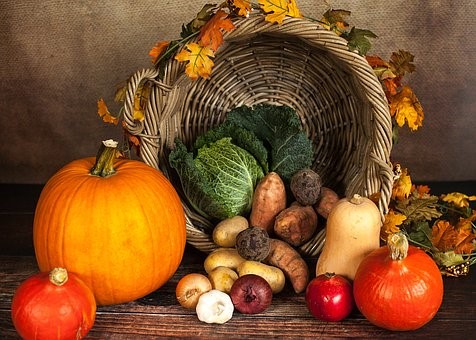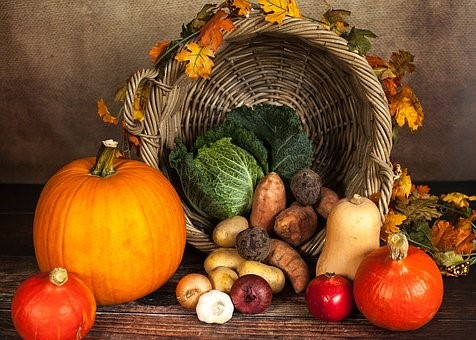 Most people know the basic story from elementary school. The Pilgrims came to the new world looking for religious freedom. They found that freedom, but they also found such hardship and had such insufficient supplies that half died in the first winter. The Indians brought food and celebrated the first thanksgiving with the struggling Pilgrims.
But there is a lot more to the story than that.
In 1619, 38 English settlers arrived in what ultimately became Charles City County, Virginia. The group's London Company charter specifically required "that the day of our ships arrival at the place assigned… in the land of Virginia shall be yearly and perpetually kept holy as a day of thanksgiving to Almighty God." However, things did not go well.
Three years later, after the Indian massacre of 1622, the original site and other outlying locations were abandoned and the colonists moved their community to Jamestown, Virginia, and other more secure spots. They did hold celebrations, but those celebrations are not what most consider to be the first Thanksgiving. These were not the Pilgrims and their history is bypassed in favor of the better-known Pilgrims who first arrived in 1620 at a different location.
In 1620 the Pilgrims, Calvinists who wanted to be apart from the Church of England and who struggled with life in the Netherlands, traveled to the new world. Their crossing took 66 days and they ended up in Plymouth, Massachusetts, far north of where they had planned on arriving. They settled on land that had been abandoned due to a plague brought by earlier explorers. That plague had wiped out the Pawtuxet Indians.
Their first winter was harsh and half of the Pilgrim settlers died. They were taught how to catch eel and grow corn by the sole surviving Pawtuxet Indian. Other Indians, the Wampanoag, also gave food to the colonists during the first winter when supplies brought from England were insufficient.
By harvest time 1621 the lessons they had been taught gave them a successful harvest, so they sat down for a feast with some of the nearby Wampanoag tribe. This feast lasted three days. Two of the Pilgrims made written reports of the celebration. One, Edward Winslow reported that the celebration was attended by 90 Native Americans and 53 Pilgrims.


The area was appropriately known as "New England" and the people of the area regularly celebrated days of "thanksgiving." These were days of prayer thanking God for blessings such as military victory or the end of a drought.
However, there was no country yet so there could be no "national" celebration. In 1789 George Washington set aside a national day of thanks after a request from Congress. Then Thomas Jefferson didn't celebrate Thanksgiving so it became only an occasional celebration, not a holiday. In 1861, Abraham Lincoln issued a proclamation calling for a federal Thanksgiving holiday. He wrote that the country's gifts from God "should be solemnly, reverently and gratefully acknowledged as with one heart and one voice by the whole American people." Lincoln proclaimed a national day of "Thanksgiving and Praise to our beneficent Father who dwelleth in the Heavens," to be celebrated on the last Thursday in November.
That changed in 1939 when Franklin Roosevelt announced he was moving Thanksgiving in an effort to pump up holiday sales late in the Great Depression. His decision proved unpopular with football coaches and retailers alike. He ultimately settled for a day of Thanksgiving on the fourth Thursday of every November.
Now, thanks to the focus on business with the change of the holiday by President Roosevelt, football and retailers rule Thanksgiving. Meals have to be planned around "Black Friday" store opening times and football games.
Lost in this shuffle are the incredible acts of generosity that allowed the Pilgrims to survive, acts that sprang from a Wampanoag culture that included generosity and sharing. Now, we eat and shop until we drop. Instead, Christians are supposed to give thanks in all circumstances, 1 Thessalonians 5:18, and this time is one of the best as a time of thanksgiving. So, let's work to re-establish Thanksgiving as a holiday filled with thanks and with giving.
There is a lot we can each do. Thanksgiving starts at 12:00 am on the fourth Thursday in November. Midnight may be a bit early, so wait until you wake up and start with a prayer of thanks to God. Then, try this:
For the husbands, make breakfast for your wife.

For the kids, help with the breakfast and especially with the clean-up

For mom, relax and enjoy the giving from your family.
As the day goes on, keep it up! Many families do an early Thanksgiving lunch/dinner. The time of the dinner doesn't matter, but what happens during it does matter. For yours:
Invite a church member, widow or single you know who may be alone for Thanksgiving. Of course, you have to do the inviting long before Thanksgiving.

For the husbands, help. If you can help in no other way, do what I do and stay out of the way.

For the kids, help by setting the table, welcoming any company that is coming over and, again, especially help with the clean-up.

For mom, relax and enjoy the giving from your family.
During the Thanksgiving meal, try something new and challenging – engage in family conversation and sharing. Start with a prayer of thanksgiving such as one of those at Crosswalk.com. Then follow that up with family conversation and sharing.
You could perhaps read Psalm 95, or Psalm 118 in whole or in part. But don't stop there. Discuss how those words of thanks fit your year and your life.

Start it with sharing about what has blessed you in 2019.

Share what was the best moment of the year and invite similar  input from everyone.

Add in what the saddest moment of 2019 was and how God blessed you through whatever that was.
Stay away from the usual football, sports, work, politics, and school topics and instead try something radical, and try talking about giving back to your community, a thanksgiving paying it forward:
Before Thanksgiving, discuss a service project for the holiday season;

Decide where you as a family can make a donation that can make a difference for some charity;

Start

a Donor Advised Fund, a Giving Fund

, at the National Christian Foundation and make giving a family topic;

Review your family budget, what you made, what was spent and how as a family you can become better stewards of what God has given to you;

Look up a faith-based charity such as Samaritan's Purse, World Vision or Idlewild Baptist Church and make a donation or offering that is designated for a specific need; or

Do an all-family hospital visit to someone you know who is hospitalized for the holiday or a church member who is in a nursing home or assisted living facility. That will help all your family members admit how blessed they are to be at home.
This is a holiday intended to be a giving of thanks and to support a spirit of gratitude, to commemorate an act of selfless generosity. Make sure you keep your eye on that and not on the sale ads, overeating, and football.


About the Author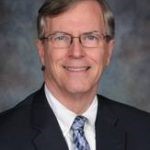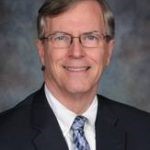 John Campbell has retired from a 40-year legal practice as a trial attorney in Tampa. He has served in multiple volunteer roles at Idlewild Baptist Church in Lutz, Florida, where he met Jesus.  He began serving as the Executive Director of the Idlewild Foundation in 2016.  He has been married to the love of his life, Mona Puckett Campbell, since 1972.